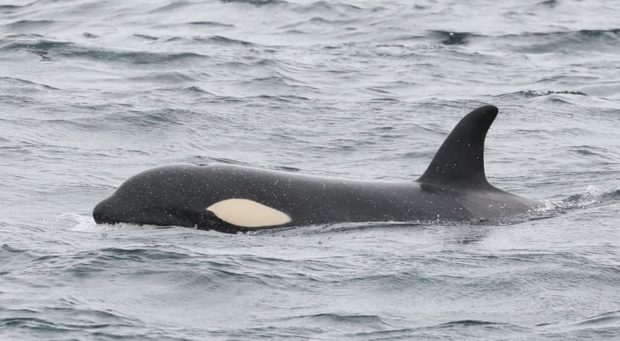 The annual Orca Watch is now underway in the north of Scotland.
The Sea Watch Foundation are collecting records and conducting watches of orcas passing through the Pentland Firth near Orkney.
There were three sightings of orcas reported around Caithness last week, including a sighting of a regularly visiting group of orcas from Iceland which often travel to Scotland in search of food.
Another group were sighted yesterday (May 21) at around 9am near Duncansby Head.
Another pod of orcas has been sighted at Tiumpan Head on the Isle of Lewis, a few kilometres north of the lighthouse.
Now in its eighth year, the event runs until 26 May and invites everyone to join the dedicated volunteers for watches throughout this time period.
The Orca Watch began life after a collaboration between Sea Watch Foundation and their former regional coordinator Colin Bird.
Watches are being conducted at Duncansby Head, Caithness, the main view point, around Orkney and Shetland.
There will also be volunteer observers onboard the John O'Groats ferry.
More than two thousand people have contributed sightings to the Sea Watch Foundation's National Database that currently comprises over 60,000 records, making it one of the largest and longest-running sightings schemes in the world.
Orca Watch features collaborations with other groups including: Whale and Dolphin Conservation (WDC), Scottish Natural Heritage, John O'Groats Ferries, Pulteney People's Centre, RSPB wardens at Marwick Head, Sanday Development Trust, organizers of the Orkney Nature Festival, High Life Highland Countryside Rangers and Hebridean Whale and Dolphin Trust.
---
Find out more about the Annual Orca Watch and submit your sightings here.