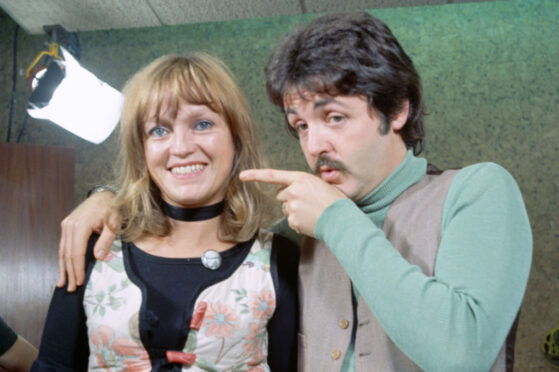 She played their records, met them and, in many cases, helped propel them to the top but Annie Nightingale is not at all interested in wandering down memory lane with the biggest stars in music.
The broadcaster, now 81, whose 50-year career forged a path for women in the music industry, may have a new edition of her memoirs coming out but is far keener in talking about the stars of tomorrow than the hits of the past.
BBC Radio 1's longest-serving presenter admits her passion for music has always been focused on the future, devoting her career to seeking out bands and sounds that have the potential to define a generation.
"I've always been quite a progressive person, I tend to look forward rather than back," explained Nightingale over the phone from her home in west London. "I'm actually quite frightened of nostalgia. I don't like it because it just makes you melancholy. You can't go back.
"It's very sad when people only get nostalgia for music because I want to be excited by what's going on now. I always have done, that's what keeps me interested.
"If you want to hear music that everyone's known for years you've got lots of radio stations. I feel my role is to find and help new people. For me, the attraction of the radio isn't just about playing nice music – it's about finding the new."
And, of course, championing up-and-coming bands is also how she made her name.
Nightingale first joined Radio 1 in 1970, becoming the station's first female presenter at a time when, she says, there was pressure to diversify the line-up of all-male presenters.
'The best job in the world'
In her autobiography, Hey Hi Hello, released in paperback this week, she admits to having little confidence in her ability to become a radio personality, and, when she did eventually land her first gig, she was "confronted by a bunch of male engineers in the glass booth beside me, waiting if not willing me to fail".
However, used to the pressure of expectation having worked in the newspaper industry for a decade ("Male music journalists would sneer at you – you had to know every single fact ever known, and you did not ever dare make any kind of mistake," she said), she took the challenge in her stride. Or at least one step at a time.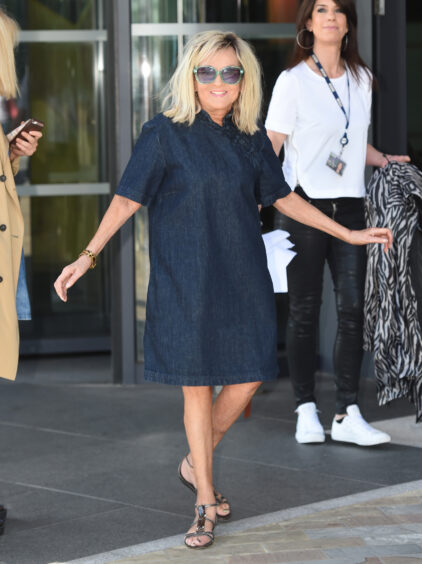 "I thought I would last a year, maximum. I really did," she laughed. "I thought I was a token gesture. There had been a lot of pressure on Radio 1 to have a woman – let alone plural, women – and I was the one that had been bothering them. So, I think they thought, 'OK we've got to have one so you can have a go'.
"This is the time when the feminism movement was really growing, and Radio 1 needed to have somebody there. I didn't expect to last so when I did go on beyond a year, what really shocked me was that there weren't any more females being signed up – not for another 12 years.
"I actually thought, 'Oh well maybe I am just a freak' and I'm the only one who wants to do this. Before me, the BBC's attitude had been very patronising and very, kind of, 'Why would a woman want to be a DJ?'
"Well, because it's the best job in the world.
"Obviously, now, we have near parity at Radio 1, and that's taken all this time to achieve. I didn't have any female role models but, in one way, maybe that was an advantage. I couldn't be compared to anyone."
Music always the focus
Her career went from strength to strength after those early days, later becoming the sole anchor of BBC's music TV show The Old Grey Whistle Test, and today she is almost as iconic as the bands on her curated playlists.
David Bowie, The Byrds, The Beach Boys, John Lennon, and The Kinks: the stories shared in her memoir feature a who's who of the biggest bands. The book includes the story of her life along with transcripts of some of her A-list interviews.
However, she insists music's uncanny ability to connect people has, and always will be, her focus, rather than fame or success.
She explained: "I've always had this passionate feeling about music, so I wanted to share it and ask, 'What do you think?'.
"I didn't realise that becoming a DJ was going to be the perfect solution. People think perhaps becoming a DJ was a kind of career move or whatever else, but it wasn't – it was something I stumbled on really, not ever believing that I could find a whole generation of people who felt similarly."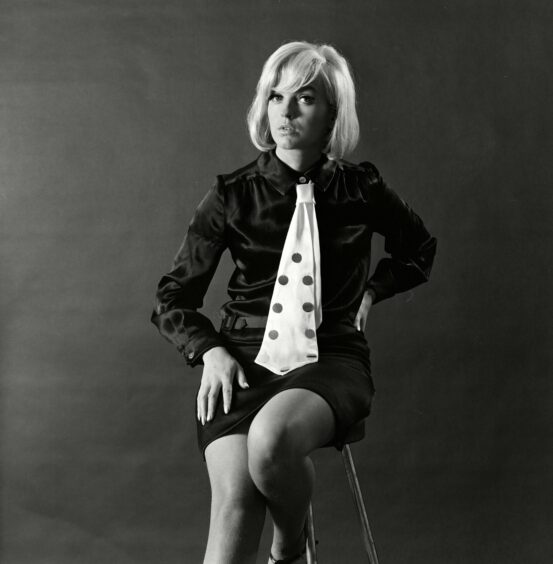 Whether new mums listening while soothing a baby or night-shift workers just starting their day, for Nightingale it's a privilege to still connect with people through her weekly late-night show.
"It's all kinds of people, all kinds of age groups, you can reach so many people," she continued. "It touches me so much that I'm in a position to do that. It means everything to me. To find something that you really love doing in life – and that fulfilment – I want that for everybody. I want everyone to have that kind of fulfilling life, whatever it might be.
"I choose all the music and I agonise about it before every show. Is this OK? Is this good enough? I don't feel any kind of superiority or power over the record. Yes, if someone comes along with a big hit tune that's really good, then you play.
"But I'm not going to be pressured into playing something I don't believe in. If I don't like it, why would I wish it on anyone else?
"Just playing a playlist would not give me any joy. To me, that would be betraying the audience.
"My thing is finding that new music, and putting it in a really good order. That's the skill and the fun of putting the show together."
Although there is one perk that comes with being one of radio's most recognisable voices.
"The fact that I'm allowed to play what I like…I kind of think I've earned it," she laughed. "I'm very fortunate and it's everything to me."
---
Sound & vision
First record?
Elvis Presley, Hound Dog/Heartbreak Hotel. This changed everything. The beats, the excitement, and the sound of a new generation finding its dancing feet.
First gig?
College rave, Regent's Park, London. A gang of art students and myself. We were in the sunshine, bopping on the green grass.
A song lyric that inspires me?
Lose Yourself, Eminem. A totally aspirational rap about tightly grasping opportunity when it comes your way.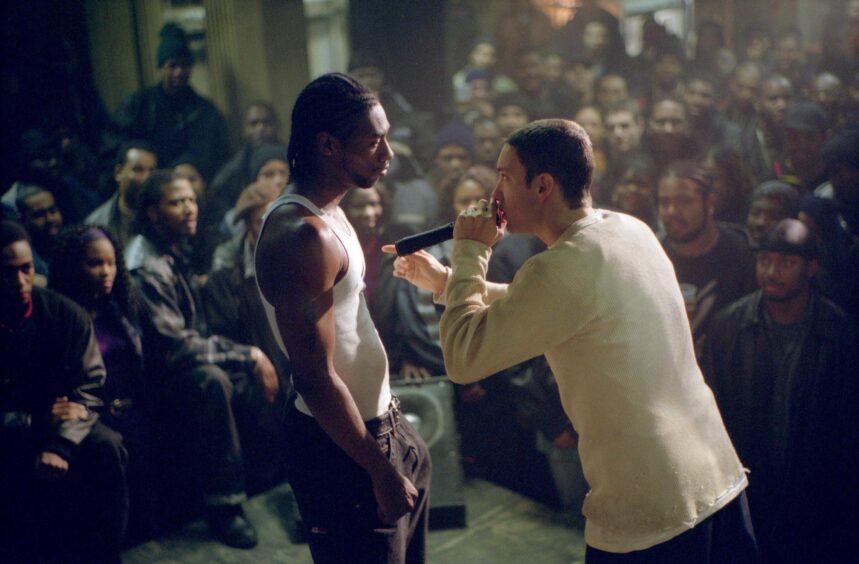 The movie that most affected me?
A Clockwork Orange, 1971. This film had quite a profound effect on me. I could have joined a gang after watching it.
Who would you like to go for a drink with?
Vladimir Putin. I'd like to have a vodka with him and see if I could crack that steely exterior.
---
Hey Hi Hello by Annie Nightingale is published by White Rabbit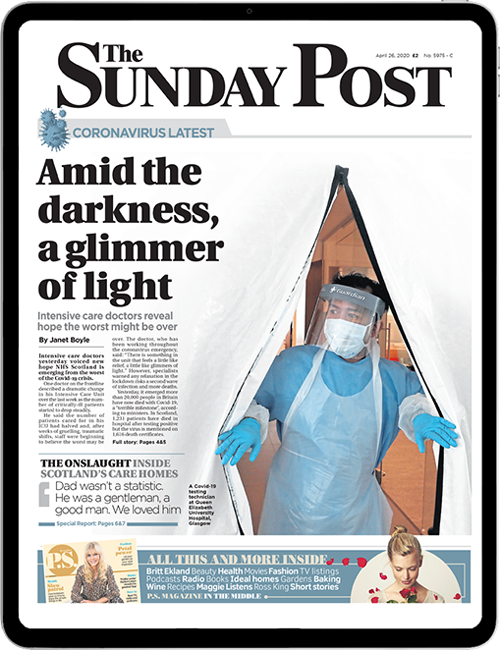 Enjoy the convenience of having The Sunday Post delivered as a digital ePaper straight to your smartphone, tablet or computer.
Subscribe for only £5.49 a month and enjoy all the benefits of the printed paper as a digital replica.
Subscribe