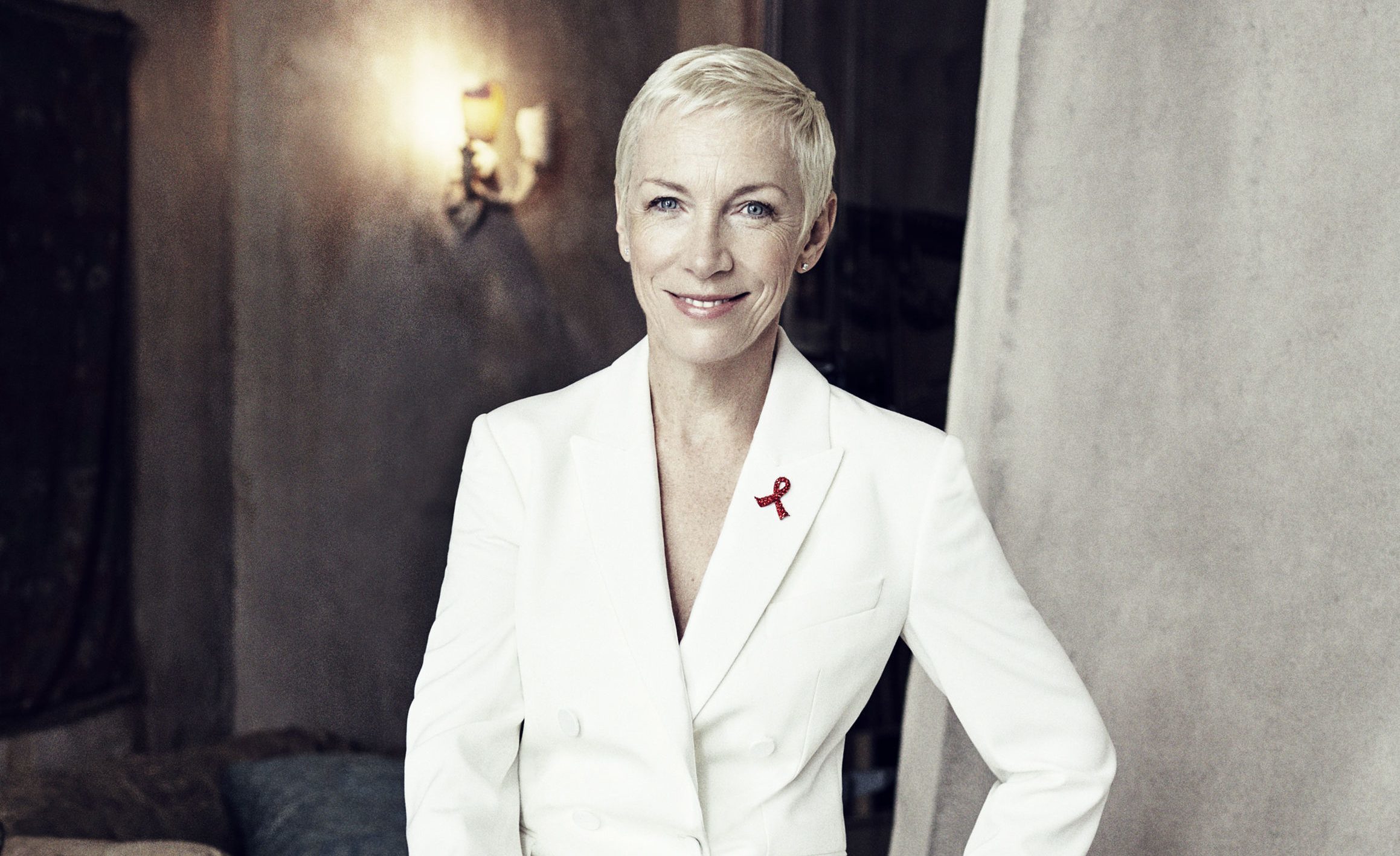 ANNIE LENNOX is to become the first female Chancellor of Glasgow Caledonian University.
The singer songwriter and activist will succeed Nobel Peace Prize Winner Professor Muhammad Yunus in the role.
She will be formally installed during a ceremony next year, saying it is 'truly a remarkable honour' to receive the invitation.
Lennox added: "I am humbled by it, and intend to serve this outstanding institution in the very best way I can.
"Following in the footsteps of such an exemplary individual as Muhammad Yunus is somewhat daunting, but I'm very much looking forward to working with everyone in a collaborative way, so I can be of good value to the students and the establishment of University."
We are delighted to announce that Annie is to become Chancellor of Glasgow Caledonian University. You can find… https://t.co/PdefbcSMkB

— Annie Lennox (@AnnieLennox) November 23, 2017
The role of Chancellor involves formal and ceremonial duties, conferring degrees on students, and supporting and promoting the University's ambitions and vision for the common good.
Professor Pamela Gillies CBE, Vice-Chancellor of GCU said: "The vision and inspirational leadership of Chancellor Lennox will continue to set the moral compass, strategic direction and social actions of our University for the Common Good.
"The students, staff, and lay governors of the University feel privileged indeed that she has accepted the role of Chancellor and are excited by the prospect of what we might now achieve together over the coming years."
Lennox is one of the most successful Scottish creatives, having so far received an Oscar, four Grammy Awards, eight Brit Awards and four Ivor Novello Awards.
Outwith the world of music, she has campaigned on many issues including preventing the spread of HIV/AIDs.
Her social activism is admired worldwide, and she was awarded an OBE in 2011 for her humanitarian work.
In 2008, she founded The Circle, a charitable non-governmental organisation, which has a vision of equality for women and girls in a fairer world and supports some of the most disempowered women and girls in the world to change and challenge the injustices they face.
The University Court made the appointment on 23rd November and Hazel Brooke MBE, Chair of the Court said "I find it difficult to think of anyone who more ably embodies the mission and values of GCU.  We are fortunate that Dr Lennox has agreed to form this very special relationship with us."