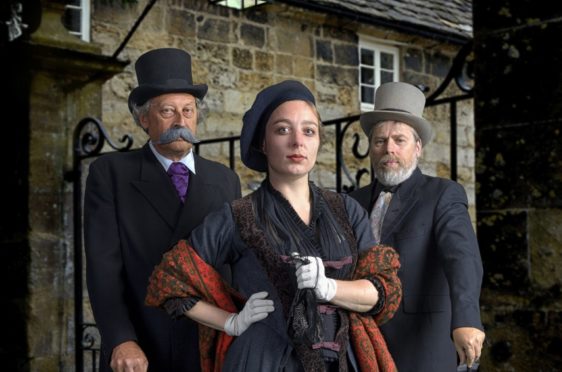 Historians Mick Davis and David Lassman have written the first book about Annie Baillie, an illiterate woman from Peterhead who became a notorious Victorian con artist.
Here David tells Laura Smith about Annie's fascinating life and most audacious crimes.
---
Who was Annie Gordon Baillie?
She was the most infamous fraudster and swindler of the Victorian era.
Annie was born in Peterhead in 1848. She was illegitimate, illiterate and grew up in poverty. For 20 years, she travelled the world using 40 aliases. She was very attractive, charming and had an excellent memory, essential to pull off so many cons, and had a quick wit, which helped her career, which began when she moved from Peterhead to Dundee aged 20.
How did you first hear of her?
While researching an earlier book, we tracked one of the characters to a women's prison in London. There was a reference to other infamous inmates in this prison including the "infamous swindler", Mrs Gordon Bailey.
We'd never heard of her but, as we went through newspaper archives and read old news reports about her exploits, we began to realise how incredible her story was.
How did she start out?
In Dundee, Annie racked up debts then left before they were called in. One of her earlier cons was when she became involved in religious groups, building up contacts and creating a façade of being religious and respectable.
She claimed she was going to open a school in Rome. She raised a lot of money and even employed people – who were left unpaid when she eventually took the money and ran.
And her most daring scam?
Her most notorious was the Skye crofters deal.
In the 19th Century, many landowners were trying to get crofters off their land, so she tried to do a deal with the landowners. She said she could get some land in Australia and move the crofters over there. She then went to Australia and told people she could set up a community and get these crofters to come over to work. She got people in Australia to invest in this community and also got money from the English landowners but, of course, never delivered.
Another property scam she built up was like a pyramid scheme that cost one man the equivalent of £130 million today.
What made Annie such a good con woman?
She was an opportunist. She was incredibly charming and endeared herself to people, which allowed her to con them.
She actually had a rich benefactor and became wealthy through him but, while she enjoyed her extravagant lifestyle, she was addicted to the thrill of getting one over on people.
Annie did amass her own wealth but could get anything she wanted for free. She'd stay in posh hotels under an alias of a daughter of a wealthy gentleman. She was also quick to think on her feet, which helped her escape discovery a few times.
When was she finally arrested?
She had an Inspector Henry Marshall on her trail for several years. He followed her to America and back to Scotland where he eventually caught up with her.
Newspapers across the country were reporting her crimes and there were rumours of a notorious con-woman living in a house in Westminster. Whether she felt she was invincible or was just tired of running, Annie knew Marshall was on to her but chose not to leave.
She was finally arrested on June 23, 1888.
What happened to Annie?
There was a lot of publicity around her trial. As news of her numerous crimes in multiple countries over the years spread, more people came forward to claim she had swindled them.
She spent several years in prison then moved to America and started up again. She then disappears from records towards the end of the 19th Century.
It would be fascinating to see her life on screen as her story lends itself to a TV series.
---
The Adventures Of A Victorian Con Woman: The Life And Crimes Of Mrs Gordon Baillie, published by Pen & Sword, is out now.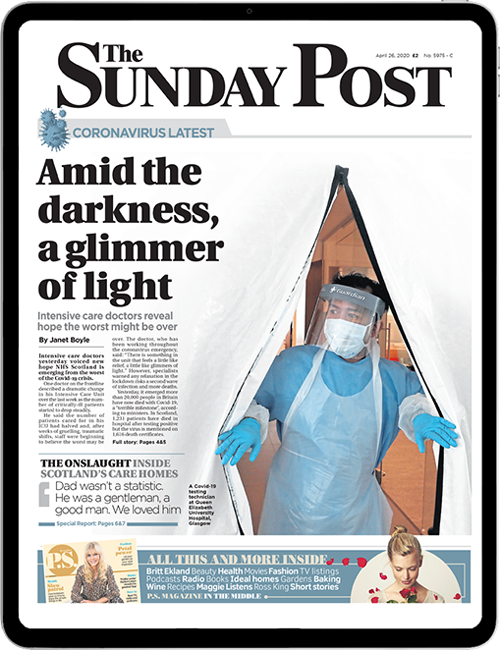 Enjoy the convenience of having The Sunday Post delivered as a digital ePaper straight to your smartphone, tablet or computer.
Subscribe for only £5.49 a month and enjoy all the benefits of the printed paper as a digital replica.
Subscribe