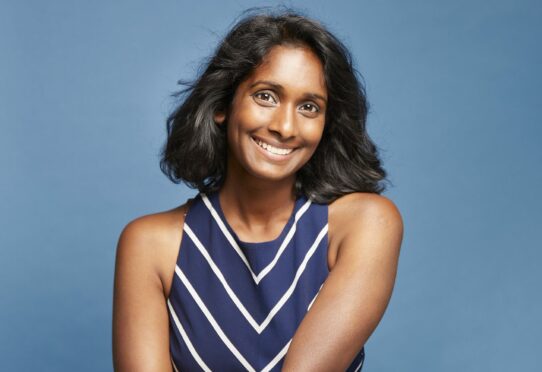 Fortune appears to favour Anneika Rose. Her acting credits include Line Of Duty, The Cry, Deadwater Fell, Guilt, Midwich Cuckoos and Shetland all within the short timeframe of the past four years.
Of course theatre-goers will recognise her from a host of stage productions such as Romeo And Juliet, Behind The Beautiful Forevers and The Empress.
The Scottish actor's name on the credits seems to signal a jewel in the television schedules and theatre listings.
Emily Dickinson once said fortune's expensive smile is earned, but Rose, for all her hard work, looks back over the past few years and acknowledges how lucky she is.
"I think I am fortunate, I have to say. I'm drawn to scripts that are gripping. It's a good sign if I start reading a script, and I want to keep reading," she says, speaking from her home in London. "All of those TV shows, they all had great scripts, it was the main draw."
She makes it sound very easy, although other actors with less of a nose for a good script might disagree.
Tomorrow night will see Rose once again lending her talents to another modern classic with a gripping script: the TV detective drama Shetland, beginning its seventh series.
In it she plays buttoned-up Procurator Fiscal Maggie Kean, who arrives on Shetland as an outsider, one who eventually clashed with Dougie Henshall's hero, the troubled-yet-humane DI Jimmy Perez, at the conclusion of the last season.
Like Line Of Duty, Shetland was an established television show with a veteran cast; and, like her character, Rose was dropped into an established community.
For Rose, it was an opportunity to perform some acting judo.
"Sometimes it actually can be like that, you can feel like you're on the outside trying to get in," she laughs. "But with Shetland it turned out to be easy. In terms of the character I'm playing it actually helped.
"She doesn't have any history with the rest of them, and she doesn't have any idea about the community in Shetland.
"One of my first scenes was me walking into the police station and the rest of them are all at their desks, and all very comfortable. It was definitely one of those times where you walk into a room and everybody knows each other – it was useful to have that dynamic because Maggie Keen is an outsider.
"That's happened in jobs I've done, and life, too. You feel on the back foot, don't you? Everybody's already established in their wee group or clique."
Shetland, even residents won't mind saying, can get a little inclement, as some of the scenes in tomorrow night's opening episode, with a rain-lashed Henshall, demonstrate. But her appearances on the show didn't involve decking herself, head to toe, in waterproof clothing, thankfully.
"I've never actually been to Shetland, believe it or not. All of my scenes take place in the police station, so I've spent a lot of my time on the show at the studio in Bathgate and not on the beautiful island. Is that really bad? One day I'll get there. I gather it's pretty tempestuous up there."
The island of Sri Lanka probably couldn't be more different to Shetland. It's where Rose's family originates. Persian sailors, who adored the island for its beauty and its precious jewels, called it Serendip, where the word serendipity originates.
She grew up in Glasgow's verdant West End, where she attended an all-girls school, before becoming an actor.
Rose politely declines a few personal questions, but does say she currently stays with her partner and two young children; one of whom is a toddler.
She joined Shetland not long after giving birth to her second child.
"It's been a real gift, as a job. I first came to the show just after the first full lockdown, and I'd had a very small baby," she says.
"All my family are in Glasgow so it was a lovely excuse to be at home and see them after everything that had happened with Covid and such a long time away.
"And the team on Shetland, the cast and crew, are just lovely. They're such a welcoming bunch. As a complete newcomer to the show they made me feel completely at home straightaway. I've watched the show over the years and I really love it. I was thrilled to be invited on and to get to be in it. I've got huge admiration for the cast."
Henshall has since announced he's leaving at the end of this series, leaving the future of Shetland in doubt.
He's not the only big name with whom she's starred opposite, of course: there was also Keeley Hawes in Midwich Cuckoos, David Tennant in Deadwater Fell, and Mark Bonnar in Guilt, too.
Perhaps her highest-profile role to date is Line Of Duty, opposite Trainspotting star Kelly Macdonald.
Rose originally appeared as officer Farida Jatri in the fourth series, and her role was expanded as scheming Macdonald's lover for the latest. The pivotal scenes between the two came early on in their working relationship which, Rose admits, was a challenge given the pair had just met.
"All of our scenes fell at the very beginning of the filming schedule; immediately we had these intense, emotional scenes," says Rose. "And they came very early in our professional relationship.
"But Kelly, because she is who she is, made it really easy. We managed to get there pretty quickly.
"I was a fan, I remember when Trainspotting came out and what a huge thing it was for Scotland and Scottish film.
"When I found out Kelly was going to be the new lead on Line Of Duty I was thrilled."
Rose, it seems, doesn't embrace the spotlight as some actors do. But with Jed Mercurio's labyrinthine cop thriller, which became the biggest British TV show of the past decade, she certainly got a taste of the series' conspiracy-obsessed fans' attention.
"It was my first experience of being involved in something that the general public has such investment in," she explains.
"And I think that was quite overwhelming in some ways, because just so many people watch it and are so passionate about it. I got the questions: who did it, who didn't do it, what are your theories.
"It was intense, but an incredible experience to be involved in something that had a special place in people's hearts.
"And yes, oh my god, everyone wanted to know who H was…"
After Shetland, Rose is due to star alongside Keeley Hawes, once more, in primetime TV thriller Crossfire, about a hotel shooting.
"You learn from being around great people, don't you?" she adds, thoughtfully. "I come from a theatre background and moved into television relatively late.
"I feel like most of what I have learned comes from sitting quietly! Really, it's sitting quietly on set and taking in what other people are doing and the technicality of everything that's going on.
"And I've been really lucky I've got to work with these great people."
You could even call it serendipity.
---
Shetland, BBC1, Wednesday, 9pm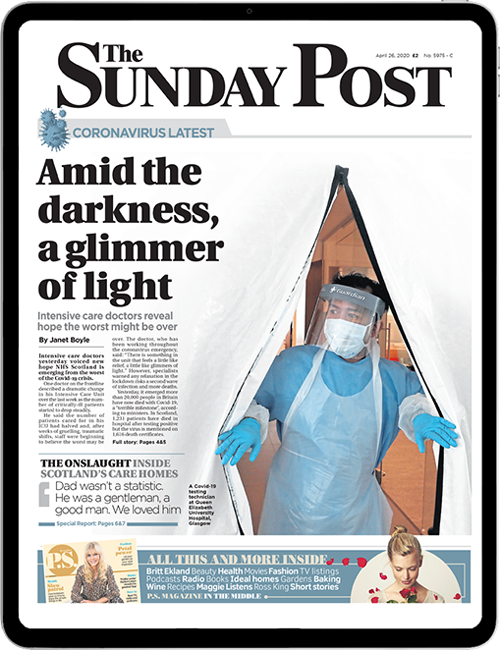 Enjoy the convenience of having The Sunday Post delivered as a digital ePaper straight to your smartphone, tablet or computer.
Subscribe for only £5.49 a month and enjoy all the benefits of the printed paper as a digital replica.
Subscribe