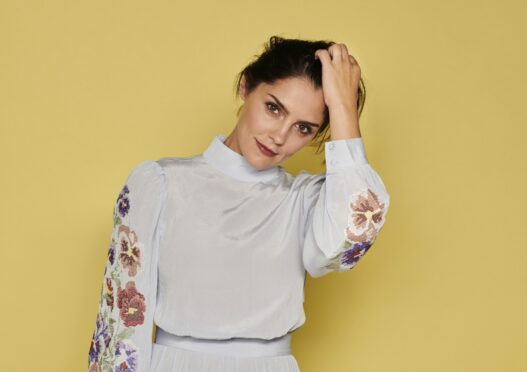 The star of hit drama The Split talks about working on its final series, playing real people, Tardis excitement, and not being typecast.
How was it, filming the final series of The Split?
It was a really emotional ending, even though we were mentally prepared because we knew it wouldn't go beyond three series. So much has happened over the years of filming, such as Covid, and some of us have had babies, and we've all become really good friends. I've made friends on other jobs, but never had a situation where it becomes like a genuine family.
Have you enjoyed playing Nina?
It was a big deal for me to get the part. She's a brilliantly emotional, complex character and each series was a genuine challenge for me. She has no filter and throws grenades at her life, but she's funny and has a charm. I've had a great go at playing all sides of her personalities.
Where do we find Nina in series three?
She now has a three-month-old girl, Cora. We skipped forward from the pregnancy, thank goodness, as I didn't relish the thought of giving birth on screen.
She's already gone back to work but doesn't have confidence as a mother at the start and receives a lot of support from Rose. We also left her in a precarious romantic situation at the end of the last series – and that's an explosive storyline.
What was it like playing a factual character for the first time, as you did in The Salisbury Poisonings?
When I met Sarah Blake, I felt odd because I had all these questions and had to work out the balance of what was important.
Actors are nosey – information is power – and it might be one piece of information she gives that unlocks something. I took on what she said, absorbed it, and then tried to forget and work as I normally would, otherwise it would cripple me. She reached out afterwards and I was delighted she was happy. It was the ultimate compliment.
How did you find the past two years?
I went into enforced maternity leave. My daughter Marnie was 14 months old and I'd gone back to work on series two of The Split when she was three months. That was interesting, and a bit of a shock, really. I think that's when I realised I was a parent and it all hit me. In hindsight, it feels like we've all lived 10 years in the past two.
You were a stage actor before. Did that help prepare you for working on screen?
Definitely. I did two plays a year for the first decade. I came from Yorkshire, graduated at 21, and knew nothing about the industry. I felt frustrated in my 20s, like it wasn't happening quickly enough.
In hindsight, without what I learned on stage, I wouldn't have transitioned to the screen so well. It's been a very slow burn, but a lovely upward trajectory. I love theatre and I have an itch to go back, but it doesn't feel the right time, with having a three-year-old.
When did you know you wanted to be an actor?
It was funny, it was just sort of in me. When I started drama lessons I didn't get nervous the way I did with singing and dancing. My dad was a fireman but he decided to do research into drama schools and my parents drove me up and down the country. I don't remember a moment; it was always just something that was going to happen.
Did you enjoy being part of the latest series of Doctor Who as Claire?
It was cool. It's not something I grew up watching but I started when Jodie Whittaker took over because she's my friend and I thought she was fab. Even though I wasn't a devoted fan, when I saw the Tardis I had a kid moment and had to ask someone to take my photo with it.
What are you working on now?
I'm in Wales doing a film, Chuck Chuck Baby, which is backed by the BFI and BBC. It's a female love story based around a chicken factory. It's very funny and original. There's some singing and dancing but I wouldn't call it a musical in a traditional sense.
I did a musical before, Walking On Sunshine, where I came out of a gold seashell in a gold swimming costume. For this role, I'm in no make-up, wearing jeans and a T-shirt.
There's no glamour whatsoever and I'm loving it. It's a completely different character to what I've played before, which is exciting and gives me hope, as it means I haven't been typecast, which is very important. We finish at Easter. I'd been on a five-year cycle with The Split and Britannia, but now they're finished, it's both exciting and terrifying not knowing what's next.
---
Actress Annabel Scholey stars in The Split, available on iPlayer.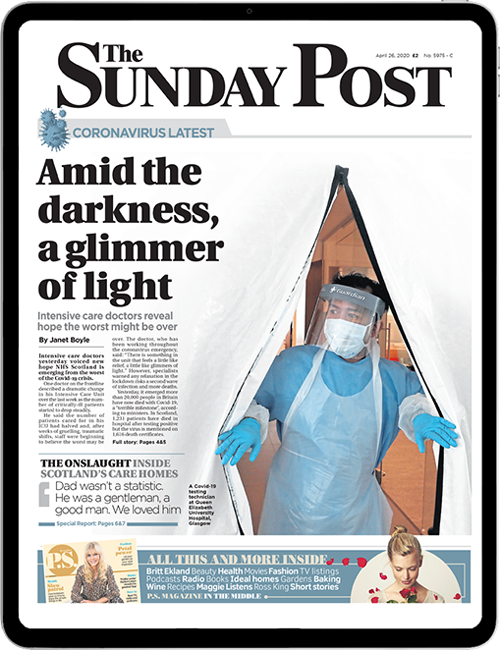 Enjoy the convenience of having The Sunday Post delivered as a digital ePaper straight to your smartphone, tablet or computer.
Subscribe for only £5.49 a month and enjoy all the benefits of the printed paper as a digital replica.
Subscribe