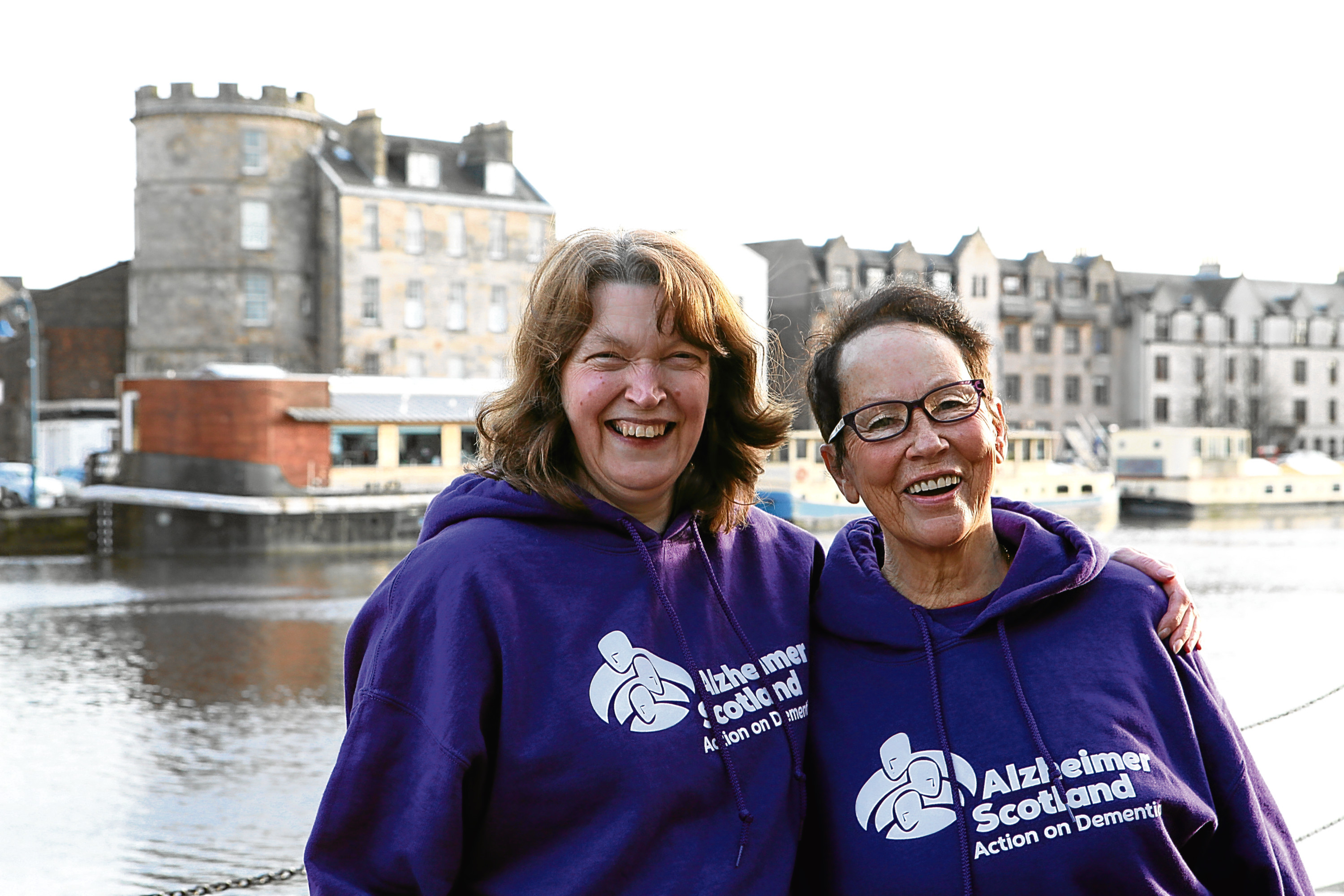 ON the first day of Ann Yourston's forthcoming trek along the Great Wall of China, she'll take a quiet moment to raise a glass in memory of her parents.
Because it just so happens that Ann's epic trip begins on the same day as her mum and dad's 70th wedding anniversary.
It's in honour of her parents, who passed away from dementia within three months of each other, that only child Ann is travelling to the historic landmark.
The 51-year-old from Penicuik is the face of Alzheimer Scotland's annual New Year campaign, Challenge Dementia, which launches today. It urges the nation to shake off the January blues and sign up to a sporting endeavour to support people living with the illness.
Walking the Great Wall is the housing officer's chosen adventure and her parents, Nan and Les Hillam, will never be far from her thoughts during the five-day hike.
"My mum and dad died in 2001," said Ann, who will do the walk with friend and colleague Ann Robertson. "The illness turned our lives upside down, but you have no choice but to pick yourself up and carry on.
"It's a complete coincidence that I'm doing the walk at the same time as their 70th wedding anniversary, but I'll make sure to find some place to have a whisky in their memory."
Losing one parent to dementia is bad enough, but to lose both – at the same time – is devastating. "Mum was diagnosed with vascular dementia, brought on by a series of strokes," explained Ann, who doted on her parents with help from husband Barry.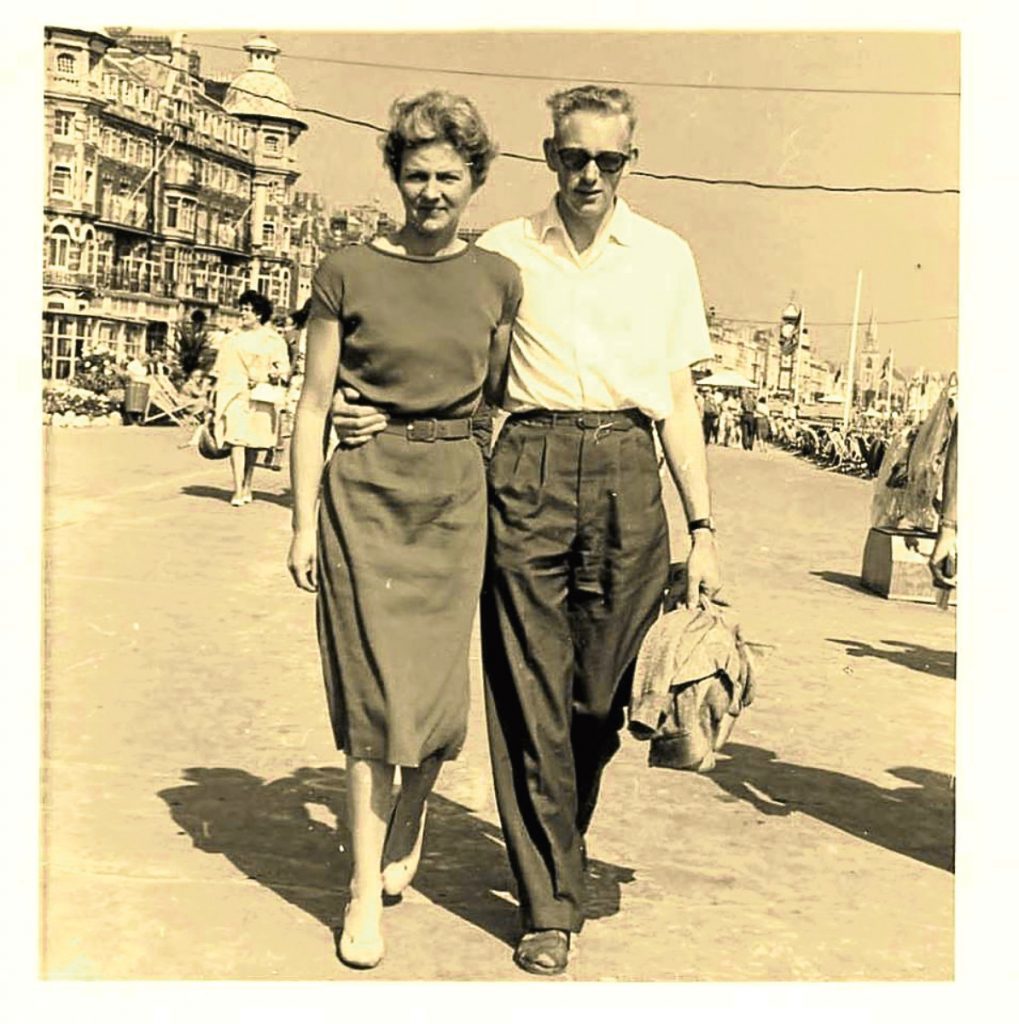 "It would plateau and then worsen when she suffered more strokes. Mum eventually went into care and then Dad was diagnosed with Alzheimer's.
"I think his symptoms were masked by the routine of looking after my mum. We noticed a real difference in him when Mum went into care and at first we thought he was depressed, but unfortunately it was dementia.
"There were eight years between diagnoses, although it had probably been creeping up on Dad for a couple of years.
"When they had to go into care, I was desperate for them to be together, but there was nowhere appropriate that suited both of their needs and that was upsetting."
It was love at first sight for Nan and Les, who married in the year they met. "My dad was from the south coast but his family moved to Glasgow, where Mum was from, for work and they met at a dance in 1948. There was only six months between that first meeting and their wedding on October 21.
"Both had served in the war. My dad was in the Navy, stationed at Devonport and Dover, building torpedoes.
"Mum was in the Timber Corps, driving trucks and chopping down trees, despite being only 5ft 1in.
"They waited a while before they had me – 1966, when my mum was 42.
"My dad died first, on St George's Day, which was fitting because he was a proud Englishman.
"Mum was in her own wee world by that point, but Barry and I maintain that on some level she understood when we told her that Dad had passed away. Just three months later, she was gone too." After her parents died, Ann became heavily involved with Alzheimer Scotland – volunteering, fundraising, taking part in research and becoming a dementia ambassador.
"Dementia is scary and is still a bit of a taboo subject, but I'm already seeing things improve," Ann added.
"Yes, it's a horrible and progressive disease, but there is now so much support available to help people live well with dementia.
"I raised more than £2600 doing the Petra Walk in Jordan in 2016 and wanted to take on an even bigger challenge this year. Hopefully, what Ann and I are doing will inspire others to get up and do something sporty for Challenge Dementia."
Visit Alzheimer Scotland's Challenge Dementia page at
alzscot.org/challengedementia
or email events@alzscot.org. Ann's fundraising page can be found at
uk.virginmoneygiving.com/AnnYourstonChina2018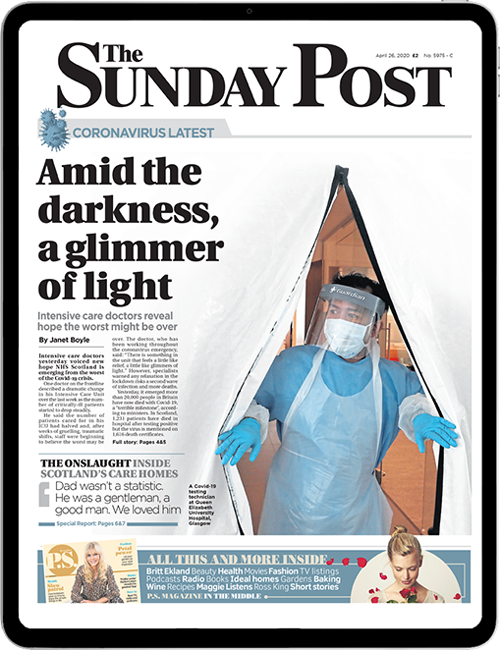 Enjoy the convenience of having The Sunday Post delivered as a digital ePaper straight to your smartphone, tablet or computer.
Subscribe for only £5.49 a month and enjoy all the benefits of the printed paper as a digital replica.
Subscribe