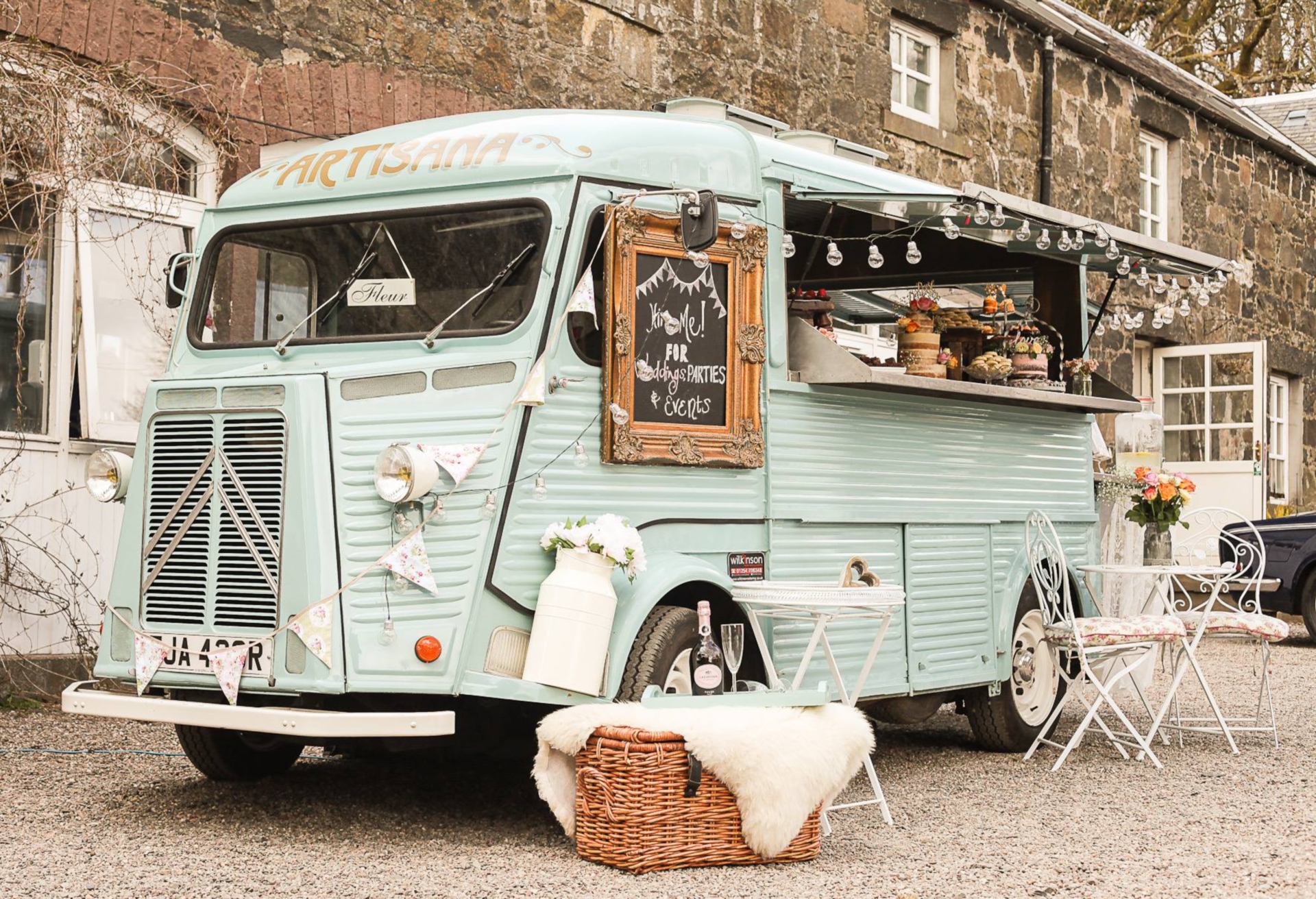 Artisana, Kirriemuir
And now for something completely different. Back in 2013, Ailsa Hayward found a rusty old van, abandoned and alone. It was love at first sight. Fast forward a few years and that van – Fleur – is now a regular at shows, weddings, fayres and other events. And the good news is she's been completely restored and renewed – and is filled with divine cakes, bakes and other goodies made by Ailsa. How do fudgy brownies, sweet and salty rocky road and crispy leek and mature cheddar savoury mini muffins grab you? Ailsa will be out and about a lot with Fleur over the next few months – you can catch them at Bonfest in Kirriemuir in April, Mofest in Montrose in May and Dogs Day Out at Glamis Castle in July.
Price: ££
Where: Artisana, Brooklands, Northmuir, Angus, DD8 4PA
Tel:  07710516920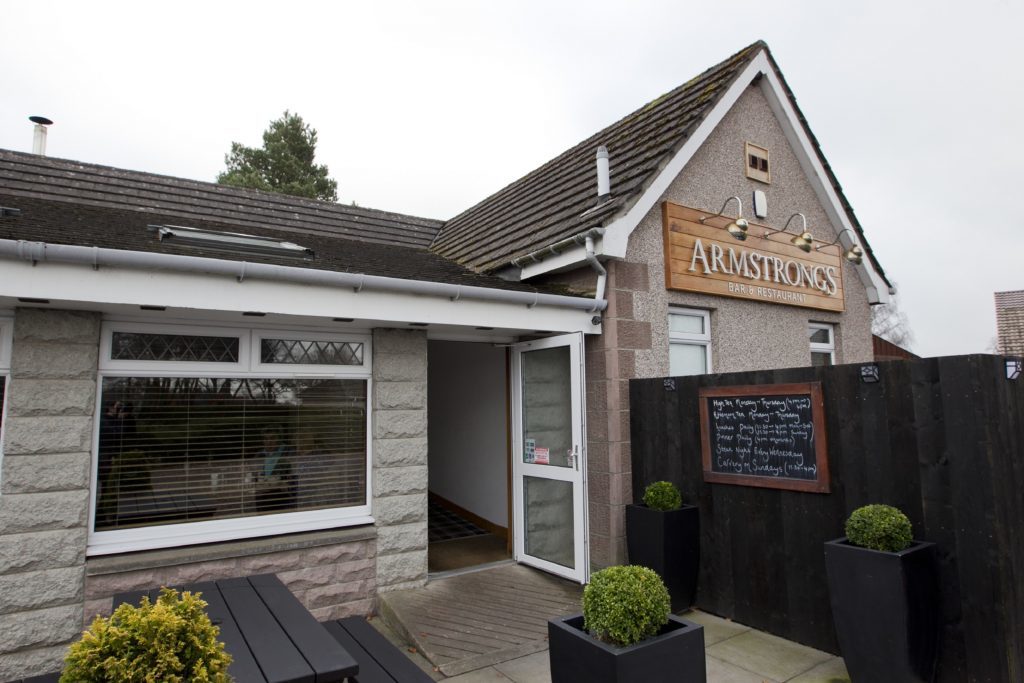 Armstrongs, Glamis
High teas with fantastic steak pie and cakes to savour for £12.95. Steak nights on Wednesdays where you get a great steak with all the trimmings for a tenner. It's no wonder Armstrongs is one of the most popular restaurants in the area. It's good, homemade food, but with attention to detail. And it's served by staff who are cheery and attentive. Nothing is too much trouble for them. Whether you want something a bit fancy or prefer good old burger and chips, you'll find it here. You might find you have a little bit of a wait for your meal – that's because everything is freshly cooked to order and not just heated up. Taste the difference. If you've got a sweet tooth, make sure you leave enough room for a pudding. The sticky toffee is seriously good, as is the pavlova. Armstrongs has got a loyal group of customers, but if you've never visited before, it's well worth checking out.
Price: ££
Where: Armstrongs Bar & Restaurant, Roundyhill, Glamis, DD8 1QT
Tel: 01575 575503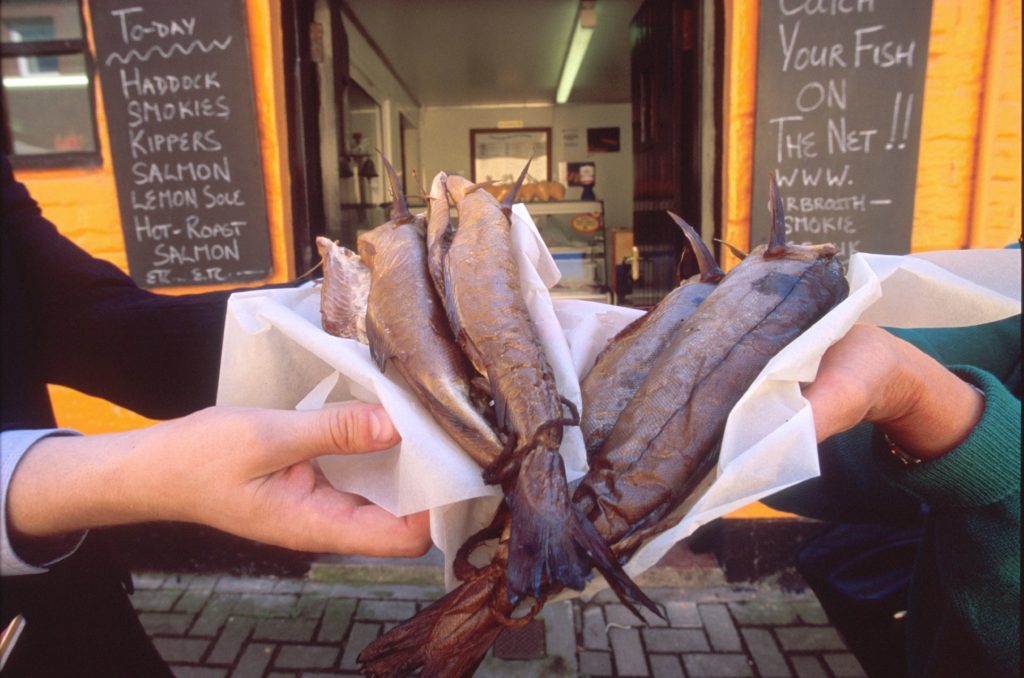 Arbroath Smokies
You can't spend time in Angus without trying Arbroath smokies – that should be against the law! Fans Jamie Oliver and Nick Nairn can't get enough of them. They're so special they have protected status, like champagne and Parma ham. They're on menus in restaurants in and around Arbroath and that's great. But we love the fact you can buy them from bothies dotted around the harbour area to take home with you. Somehow buying them from there makes them taste all the better. Brilliant in cullen skink – but just as tasty on their own with a slice of crusty bread.
Price: ££
Where: M&M Spink, 10 Marketgate, Arbroath, DD11 1AY
Tel: 01234 567891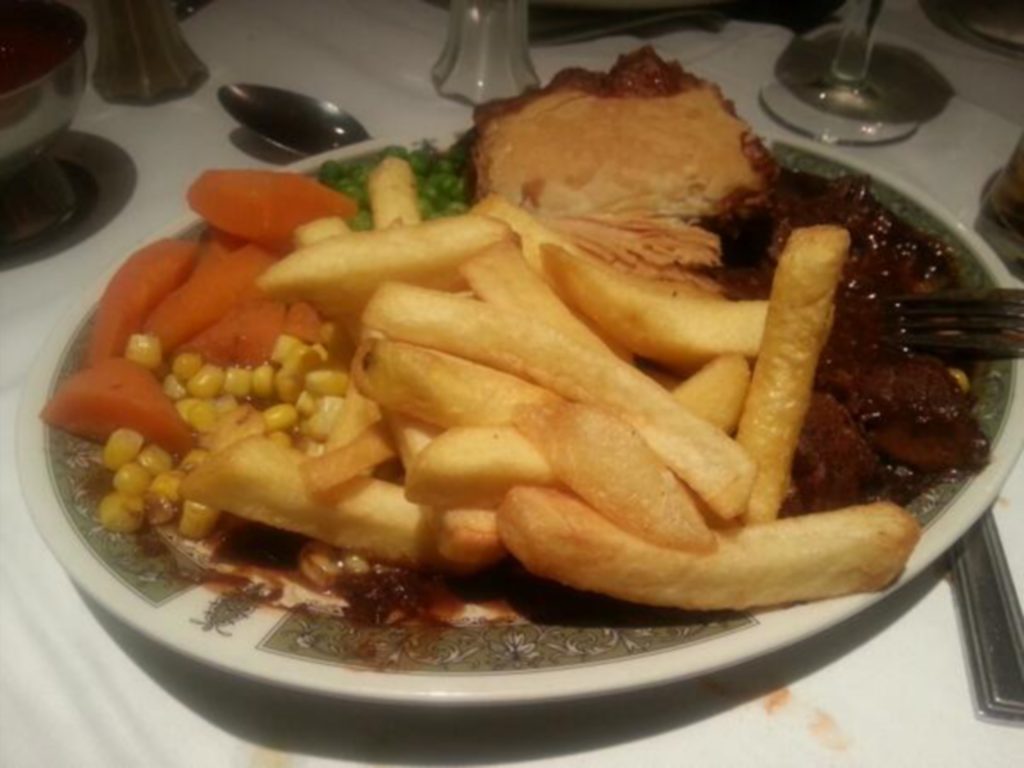 The Station Hotel, Carnoustie
Many areas have a pub which claims to have "the best steak pie" around. Carnoustie's Station Hotel would be a leading contender in Angus. The staff gives everyone a warm welcome and the high tea experience is a throwback to the days of traditional Scottish service. Locals can often be found in here – we reckon the people of Carnoustie aren't daft!
Price: ££
Where: The Station Hotel, 23 Station Rd, Carnoustie, DD7 6AR
Tel: 01241 852447
facebook.com/The-Station-Hotel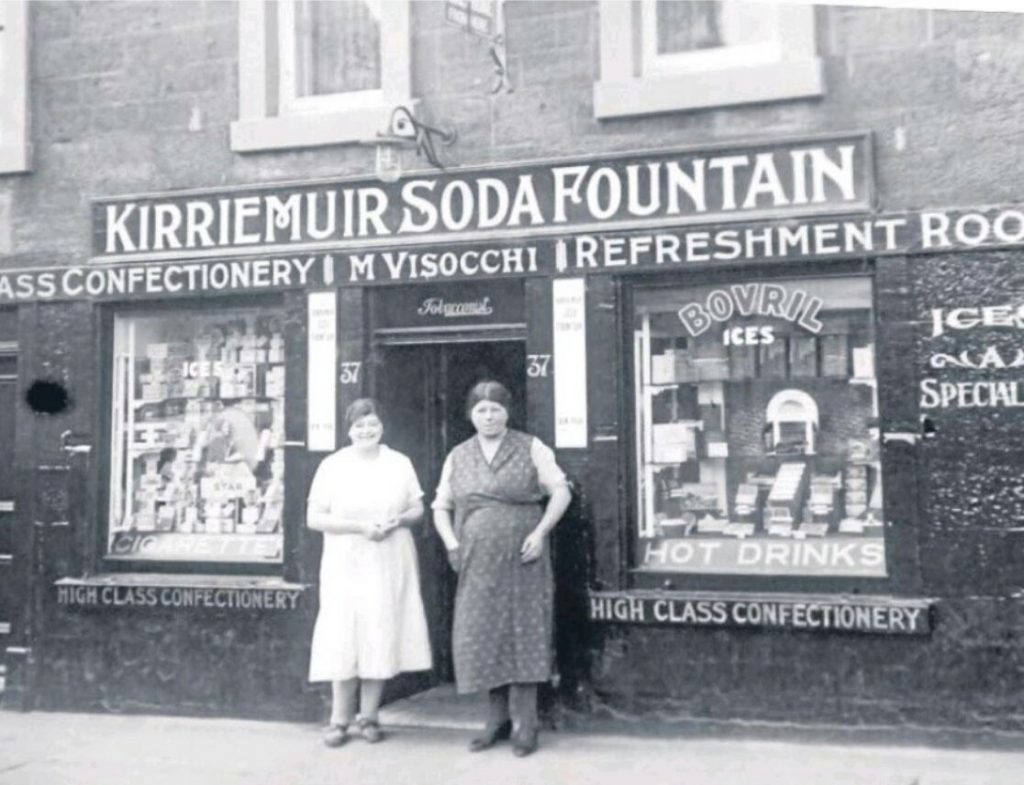 Visocchi's, Kirriemuir
Visocchi's is famous throughout the region for its ice-cream. And rightly so. There's a great range of flavours, including the Peter Pan special (JM Barrie was born in Kirrie and you can visit his house) and a few other weird and wonderful creations. Something for everyone! There's also a good selection of tempting pizzas. And great coffee!
Price: ££
Where: Visocchi's Cafe and Ice Cream Parlour, 37 High Street, Kirriemuir, DD8 4EG
Tel:  01575 572 115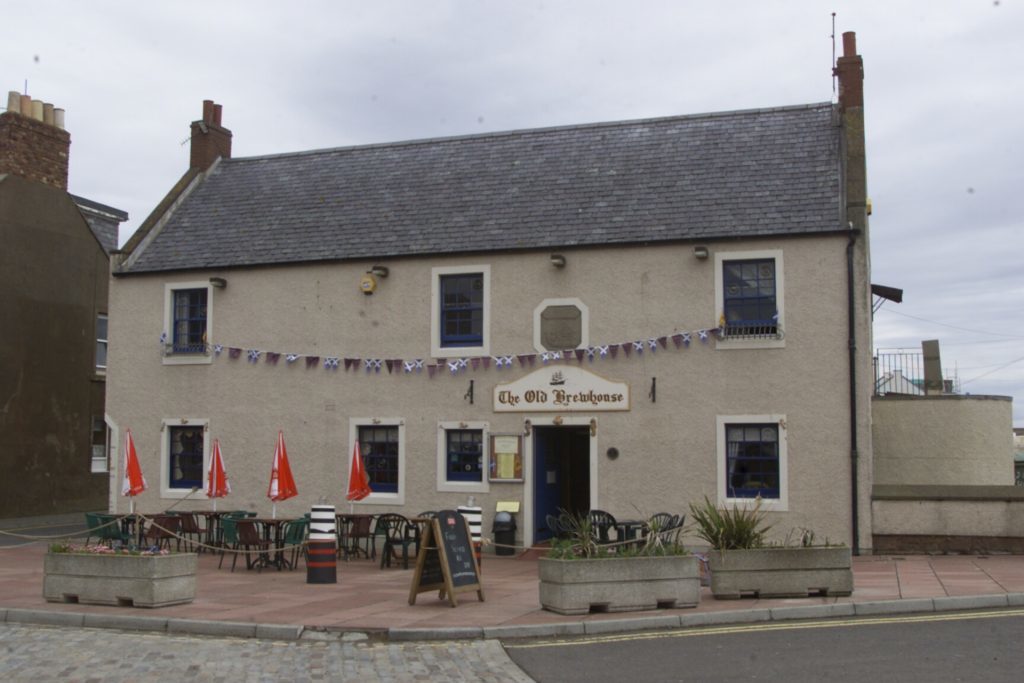 Old Brewhouse, Arbroath
A family-owned pub and restaurant. We love the early bird menu from 5pm to 6.30pm – maybe it's because we're always ready for our tea at that time. Smokies feature on the menu as you might expect, but also 
pub-food favourites like mac and cheese. And who wouldn't love ice cream with hot butterscotch sauce, crushed shortbread and whipped cream?
Price: ££
Where: Old Brewhouse, 1 High St, Arbroath, DD11 1BH
Tel:  01241 879945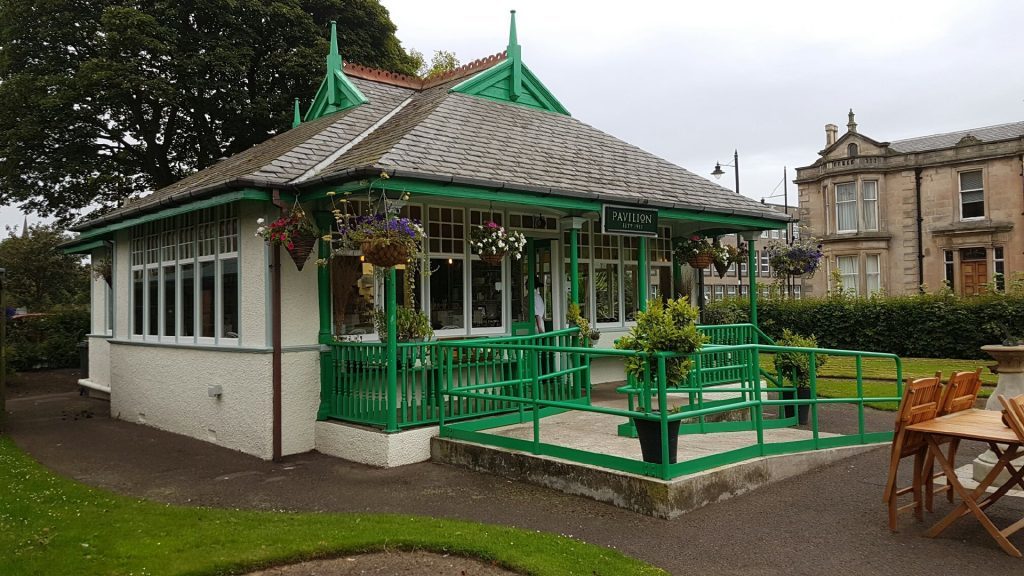 Pavilion Cafe, Montrose
We love seeing amazing old buildings being loved, cared for and used by the community. The Pavilion is a great example of that. Looking out on to Montrose's Melville Gardens, The Pavilion is a charming cafe with outdoor seating area – not that the weather is always good enough to sit outside! The menu consists of home-made mains, snacks and cakes that are all just so more-ish. Service is good and kids will be made to feel special. Probably not the cheapest in Montrose, but sometimes you just want to treat yourself.
Price: ££
Where: Pavilion Cafe, Melville Gardens, Montrose, DD10 8HG
Tel: 01674 958188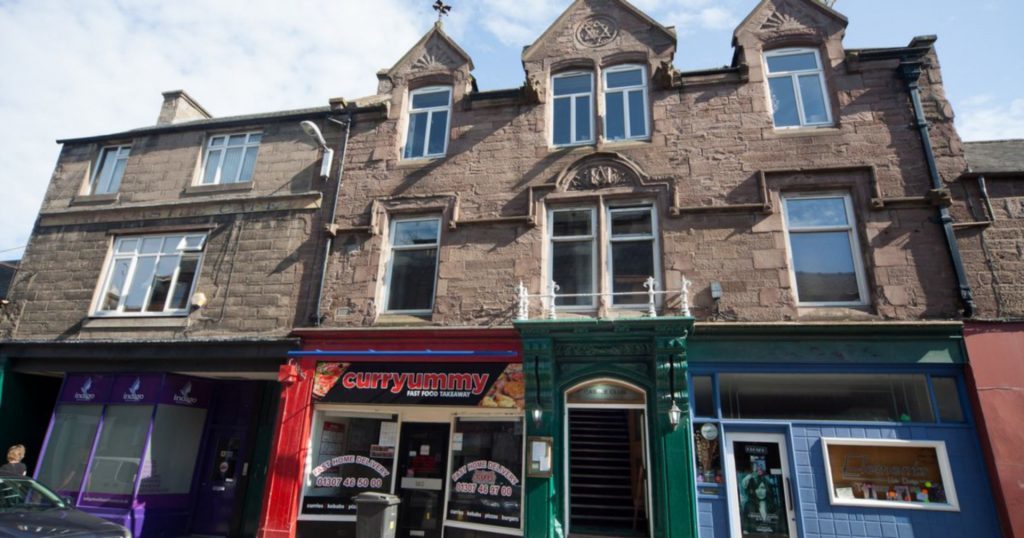 The Castle Club, Forfar
In need of a wee something? Not fancy, but this restaurant has a good snack menu and the hot baguettes are really tasty
Price: £
Where: The Castle Club, 100-108 Castle Street, Forfar, DD8 3HR
Tel: 01307 489012
Want to explore more of Scotland? Head to our Scottish Gems section. 
Scone Spy Recommends…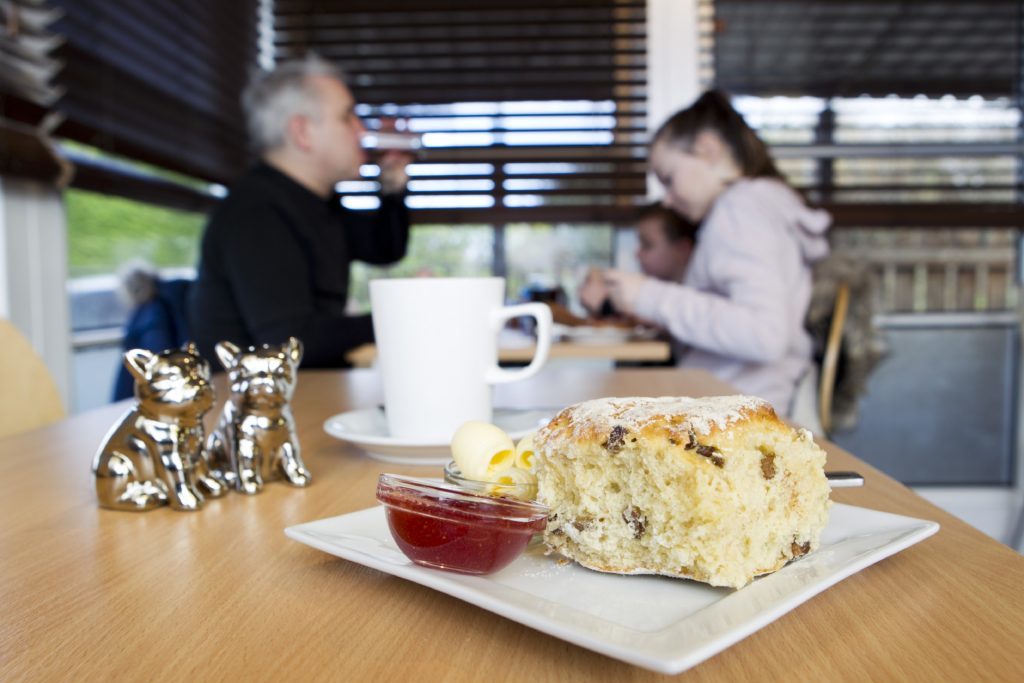 The Bay Diner, Marine drive, Monifieth
"A radio plays gently. A couple divide up parts of The Sunday Post, reading and swapping, tucking in to their generous fry-ups. The whole feel really is easy like, well, Sunday morning. I head to the counter for a look, just in case… and spot scones with raisins popping out of them. Irresistible. 
 We should all enjoy the simple things more and be kind to ourselves on Sunday mornings."
The Corn Kist, Milton Haugh, Carmyllie
"Oh, the memory of that locally-reared "Hatton hog" bacon roll will linger with me for many a Sunday morning! The scone's a hearty country affair too – muckle, rustic. You can almost taste the family traditions baked into it. Great crunch on the outside and full of fruit inside. Add a few logs to that burner and I'm settling for the day!"
Dobbies Cafe, Ethiebeaton Park, Monifeith
"We see a board advertising afternoon teas. The sacrifices you have to make in this job are hard, but we forget about a scone and go for a Luxury Afternoon Tea at £15 for two. Oh, and two bowls of homemade Scotch broth because it looks so good and that's just the way we roll."
"This is surely the cream of afternoon teas."
Granny Annie May's, Roger's Close, Kirriemuir
"I don't say this lightly – the scone I have on this particular day is nothing short of sensational. Not long out of the oven, it has a warm glow to it. It's spread with a generous dollop of homemade jam and so much cream it's frankly sinful."
"A moment on the lips, 22 lifetimes on the hips. Now that's my kind of scone!"
"Scone Spy thinks they're in heaven! "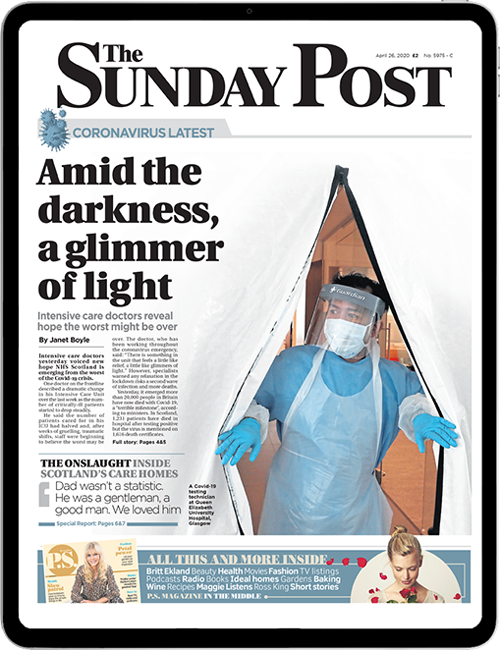 Enjoy the convenience of having The Sunday Post delivered as a digital ePaper straight to your smartphone, tablet or computer.
Subscribe for only £5.49 a month and enjoy all the benefits of the printed paper as a digital replica.
Subscribe