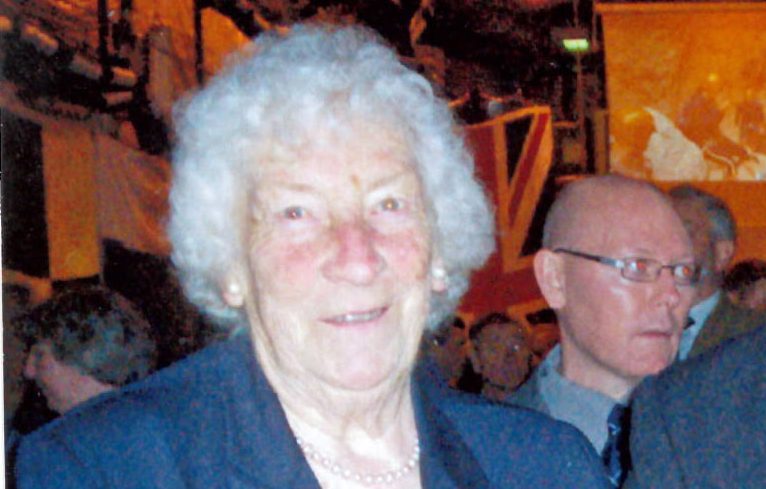 A WOMAN aged 86 was left in agony outside a hospital for 25 minutes – despite two attempts to get staff to help.
Joan Lowe, who was awarded an MBE in 2000 for her charity work, slipped and fell two days before Christmas on her way to a routine appointment.
She broke her thigh bone in four places and shattered her knee – leaving her "screaming" in pain in the freezing hospital car park.
But when her friend Margaret Gray, 70, rushed inside Glasgow's New Victoria Hospital to get help she was met with a mass of bureaucratic red tape.
Volunteers at the hospital's main entrance appeared "flummoxed" over how to assist – and said they did not know what to do.
Margaret pushed a requested wheelchair back to Joan but was informed that no porter could leave the hospital.
"I told them what had happened but they did not know how to deal with it." Margaret recalled.
When Margaret returned to Joan, she realised lifting the injured pensioner into the wheelchair could cause further injury.
Frantic, Margaret left Joan with a passer-by and returned to an area of the hospital which dealt with patient transfers.
Incredibly, hospital staff there told they couldn't help either – as 999 had already been dialled by a member of the public.
In the end, Joan was left to lie on the wet ground for 25 minutes as an ambulance drove from Glasgow's East End to take her to the Queen Elizabeth Hospital – four miles away.
Scottish Conservative shadow health secretary Donald Cameron branded Joan's treatment "totally unacceptable".
He said: "The resulting injuries to this lady showed that she should have been considered a priority and required urgent medical treatment. "
Speaking to The Sunday Post from hospital, Joan said the fall left her screaming in pain.
"I must have been screaming," she said. "Oh, the pain. I remember going into the ambulance but I don't know how they got me in.
"It's just the thought of this happening to somebody my age who didn't have anyone with them. What would they have done?
"I think the New Victoria is a great place, but there must have been a doctor who could have come out with an injection or something."
Joan, from Cathcart, Glasgow, underwent a complicated operation on Christmas Eve before being transferred to Gartnavel General Hospital a few weeks later – where she remains in recovery.
The retired medical photographer was awarded an MBE in tribute to 40 years spent fundraising for the King George's Fund for Sailors.
Pal Margaret, from Clarkston, Glasgow, said Joan is expected to be in hospital for another three to four weeks as her leg heals.
Margaret recalled feeling helpless and unable to move her friend after returning with the wheelchair.
"Joan had to endure the journey from New Victoria to Queen Elizabeth. That was just excruciating – I felt for Joan. Every bump was painful. It took at least 25 minutes."
Both Margaret and Joan stressed they did not blame individual members of NHS staff for what happened – but rather the bureaucratic system that meant they were unwilling to come to Joan's aid.
Margaret said: "I'm not looking for anyone to get into trouble. I just think that their system is wrong in this respect.
"I think the ambulance service is stretched terribly. But the paramedics were great with her and did all they could.
"The surgeon said he had not seen such a severe injury of that kind for two or three years."
Despite not having an A&E department, the £100m New Victoria Hospital does have a minor injuries unit which treats broken bones.
A spokeswoman for NHS Greater Glasgow and Clyde said: "We were very sorry to hear about this patient's experience.
"There is no emergency department or ambulance control at the New Victoria Hospital.
"Our staff would be happy to speak to Mrs Lowe about the incident and we wish her a speedy recovery."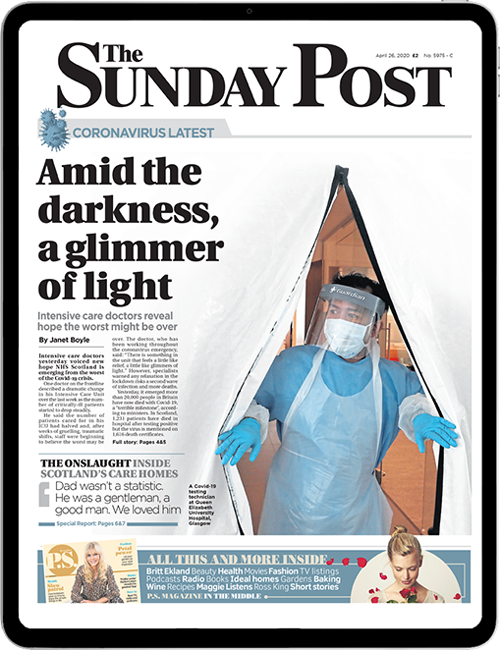 Enjoy the convenience of having The Sunday Post delivered as a digital ePaper straight to your smartphone, tablet or computer.
Subscribe for only £5.49 a month and enjoy all the benefits of the printed paper as a digital replica.
Subscribe