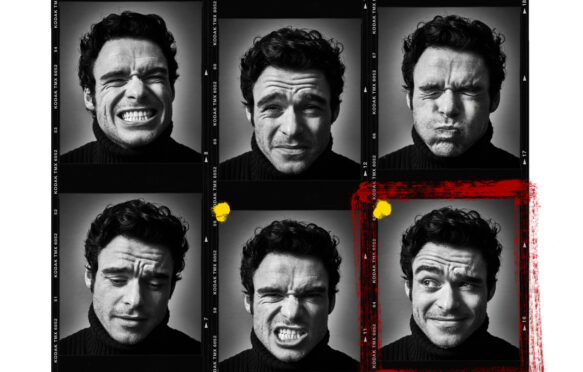 Three decades ago, Stephen Fry visited Norfolk College of Art and Technology to speak to its photography students.
At the end of his talk, Fry asked if any had a question, and the arm of one, Andy Gotts, shot into the air. He had a simple question that would change his life: "Can I take your photo?"
Blown away by Gotts' self-assurance, Fry introduced the aspiring teenager to many of his famous friends.
Now Gotts is one of the most sought-after celebrity photographers in the business, and has framed the likes of Robert De Niro, Naomi Campbell, and Kate Winslet with a Caledonian collection including Peter Capaldi, Richard Madden and Ewan McGregor.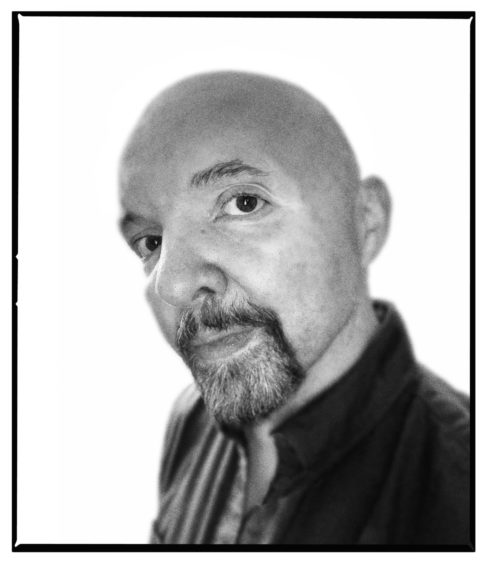 To celebrate his 30-year career milestone, Gotts has put together a new collection called ICONS, which has launched with a new book and an exhibition at London's prestigious Maddox Gallery this weekend.
He said: "ICONS came about from an idea I had when I was in the infancy of my celebrity photography, three decades ago. I looked around at the modern celebrities that interested me and people I personally classed as an icon, whether it was a movie that shaped my formative years or maybe a song that provoked a memory. These are not necessarily the universally agreed definitive list of icons, but they are my icons".
'One Shot Gotts'
Gotts' photography style is distinctively personal, often showing stars as we have never seen them before, pulling goofy faces or giggling at a joke Gotts has just told them off camera.
Gotts rejects the pomp of traditional celebrity photoshoots, stripping back his own to the bare minimum, with Paul Newman christening him One Shot Gotts during what turned out to be a surprisingly brief photography session for the legendary actor. Gotts chooses not to employ assistants and famously never retouches his photos.
Gotts said: "I am trying to get something exciting and new from these world-renowned faces that have been photographed a zillion times, and ultimately, they all want to walk away with a good shot. A photo shoot is a little bit of a dance. I bring 50% to the shoot and I would like my subject to bring 50% to the shoot, then somewhere in the middle we do a little dance and try to create something special.
"I choose not to edit my portraits. When you look at one of my prints you see exactly how that person looked the day they sat in front of my lens. When my camera goes click I am capturing a moment in time that will never, ever, be repeated. This is what I want viewers of my work to experience, and for it to feel as if they were peering over my shoulder at the shoot, seeing exactly what I saw."
The stars
Richard Madden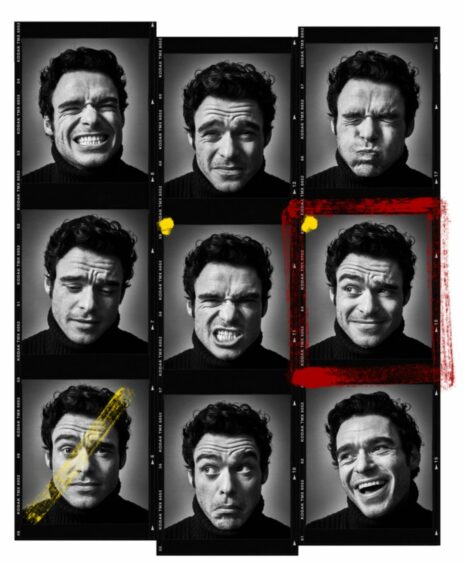 One of Andy Gotts' favourite subjects is Game of Thrones star Richard Madden.
He said: "Out of all the shots I've taken of Richard this contact-sheet is without doubt my personal favourite.
"It's so magical and so Richard. He looks relaxed and full of fun…exactly how this gent actually is."
Kate Winslet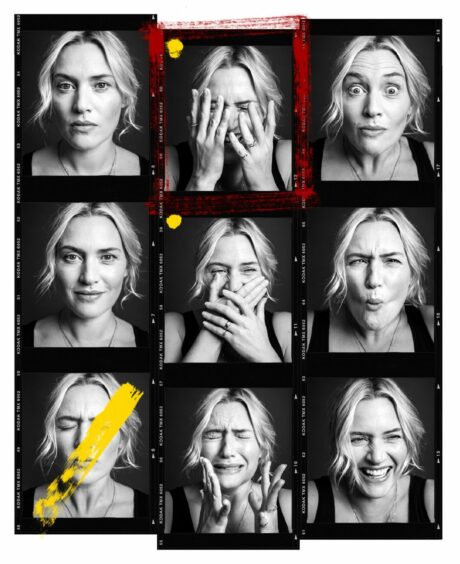 Gotts said: "Many years ago I arrived at Kate's place in New York. She explained she had arranged an afternoon tea for a few of her friends.
At 1pm the intercom buzzed. Kate shouted to me 'here we go!' The door opened and in came Bill Nighy, Julianne Moore, Ethan Hawke, Susan Sarandon, Tim Robbins, Alan Cumming, John Turturro, Sarah Jessica Parker.
"All for no reason apart from wanting to do something nice for Kate, and maybe for the biscuits! I think this just sums up what a glorious person Ms Winslet is."
Robert De Niro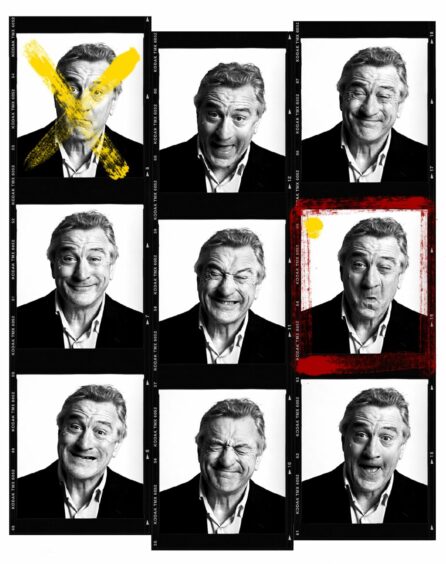 Gotts says the final frame chosen from this contact-sheet is of De Niro doing an impression of Al Pacino.
He said: "I do love contact-sheets of my work as they tell their own story of the progression of the shoot. Once I have chosen the final shot from the contact-sheet, I then write a few notes on them to my printer.
"The glorious thing is when you look at a contact-sheet with printer's notes it actually looks like a work of art in itself. Raw and honest art."
---
ICONS is published by Scala Art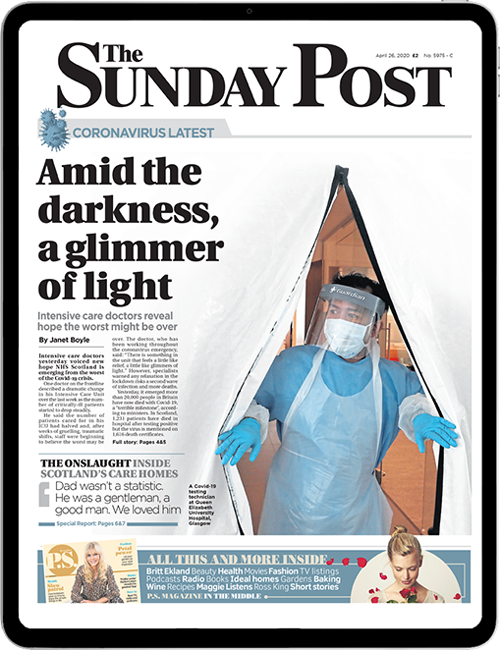 Enjoy the convenience of having The Sunday Post delivered as a digital ePaper straight to your smartphone, tablet or computer.
Subscribe for only £5.49 a month and enjoy all the benefits of the printed paper as a digital replica.
Subscribe