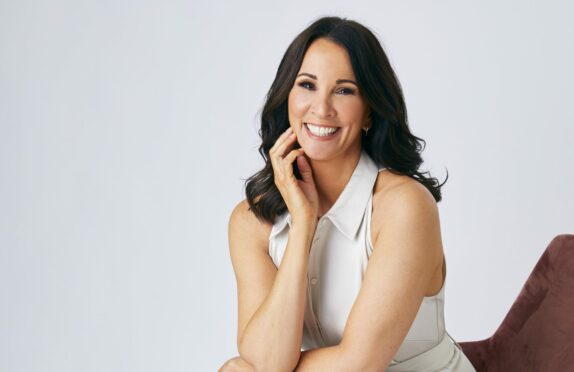 When Andrea McLean tearfully announced on screen that she was quitting Loose Women to devote herself to a personal business project, she admitted she would either "fall or fly".
After 13 years on one of the most popular daytime shows on TV many, including her own agent, warned her leaving would be career suicide. But she did it anyway.
More than two years later, and with her online self-help community This Girl Is On Fire going global and her fourth book published this week, the 52-year-old Glasgow-born presenter says she is enjoying a life unshackled from convention.
So much so that she has sold her cherished Surrey home and now plans to up sticks and spend winters in the Florida sunshine.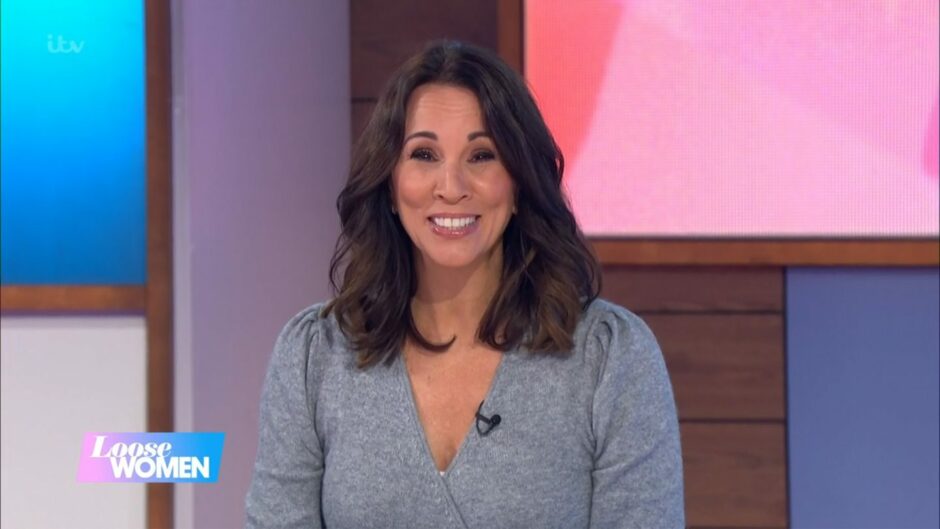 Speaking from her now rented house, where she lives with her third husband, Nick Feeney, and her two children, Finlay, 20, and Amy, 15, she tells P.S: "We have only moved a mile away because Amy is still at school. We sold our house to invest the money in the business. It was scary but we did it before it became an issue. We thought, 'this is not happening as quickly as we liked'.
"It was emotional because that was the house I bought when I got divorced and it was my home for nearly 10 years, but it was the right thing to do. We want to be mobile. When you get to your 50s you really take a long, hard look and think, 'I am at the crest of the hill and looking down, is this where I want to be? I am 52, I may only have 30 winters left. Do I want to spend them in Britain? No, I don't. I want to be somewhere warm and feel the sun on my skin.
"One of the good things about the pandemic is that it has made us realise we can literally be anywhere. We are booked to go to Florida for at least a month to try it out."
Life in broadcasting
McLean grew up mostly in Trinidad, where her Glasgow engineer dad had gone for work, while also schooling for a time in Tarbolton, Ayrshire. Having set her heart on a career in journalism, she graduated from Coventry University with a degree in history, politics and international relations, landing herself an unpaid weekend job with the Wrexham Advertiser before moving to a paid post with Central Press Features.
She worked for The Weather Channel before joining GMTV as a weather girl in 1997 and eventually found herself sitting in as co-host alongside Eamonn Holmes, before becoming a regular on the panel of Loose Women in 2008.
In her 26-year broadcast career she has interviewed some of the biggest names in showbusiness such as Oprah Winfrey, Dustin Hoffman and Beyonce, but her big break came by chance.
She laughs: "I misread a job advert that turned out to be a weather presenter on the telly. When I turned up and realised what I was there for, I found it the funniest thing in the world. But then I actually got the job. It was weird, one misread job advert ended up changing my whole life."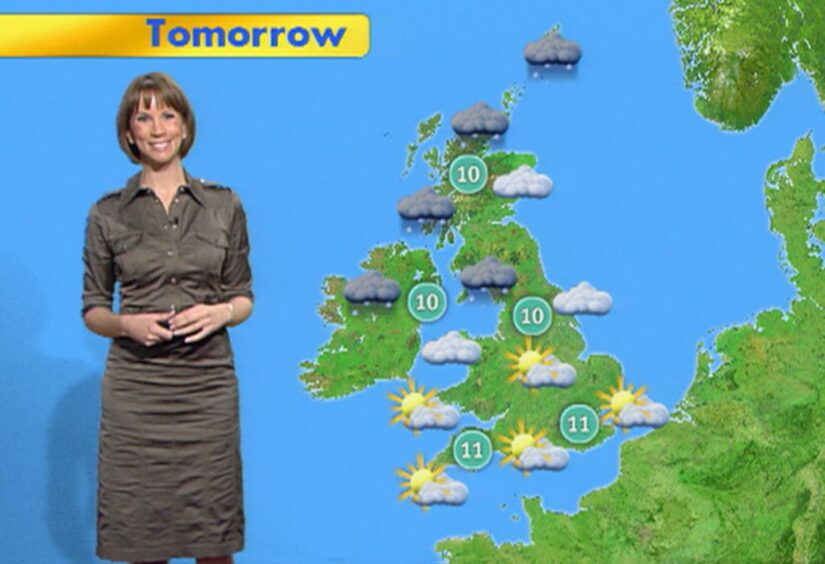 But, while she played the role of a perfectly together and capable career mum on screen, her personal life was less smooth sailing. Two marriage break-ups and episodes of domestic abuse, which she detailed in her best-selling memoir This Girl Is On Fire, left her struggling with mental health issues.
Everything came to a head after she took part in Celebrity SAS: Who Dares Wins in 2019. She says: "I knew it was going to be challenging, the physicality of it, because at the time I was the oldest person who had ever done it and I was much older than the other people. But it never occurred to me that mentally it would change my life forever."
On the show McLean took part in an exercise where she was "abducted and interrogation" by ex-SAS soldier Mark "Billy" Billingham. The experience lifted the lid on issues she had tried to bury for many years.
She says: "It was like a lid opened on the box and all the bats came out and I couldn't get them back in again. When I got home I didn't tell anyone and I tried to carry on like before. I tried to keep myself busier and busier and I just burnt out. I was so mentally and physically exhausted I was literally throwing up before going into work.
"One day I literally fell into a chair and sobbed. People were knocking on my door saying, 'hello, she needs to be in make-up'. I had to go on screen. So they patched me up and I gathered myself and did the show. And then I went home to Nick and said, 'we need to talk. I feel like I am falling apart. I need therapy'."
She had professional counselling but she credits her husband – who is also her business partner – for helping her rebuild her life.
The couple met on a blind date, married at Chelsea Registry Office on November 30, 2017, with just two witnesses and their children present – Feeney has two daughters aged 19 and 17.
She says: "Subconsciously I knew I could fall backwards because I was with someone who would catch me. He was the person who would find a way to understand and find a way to let me just be. I don't think I'd ever had that before."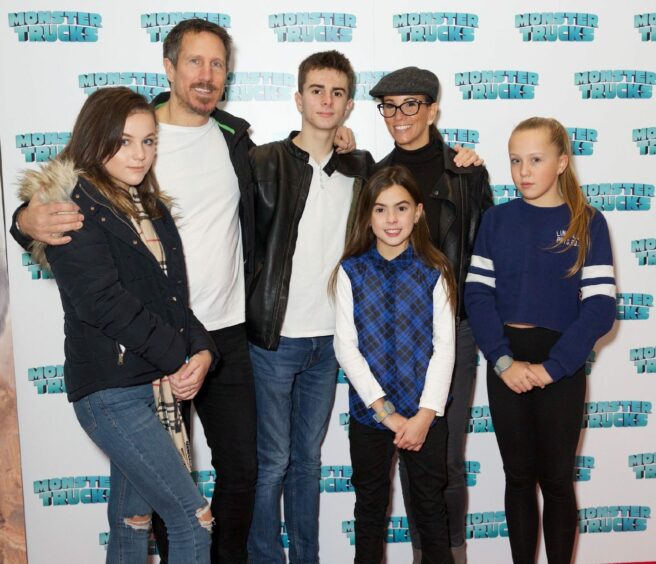 She adds: "Weirdly, having a breakdown was the best thing that could have happened to me because it made me stop. It was like hitting a wall. It made me re-evaluate everything. Breakdown is such an emotive, dramatic and scary word. But for me it was just caused by a series of papercuts, thousands of different things that had happened bit by bit and I hadn't dealt with any of them.
"I have been divorced twice and was very upset when they happened, but I had been pragmatic about it. I had been a very good girl. I had picked myself up, dusted myself down and started all over again.
"I tried to be a good mother to my children, I tried to be a good employee and not bring any heartbreak to work, I tried to be a good daughter so that my parents were not worried about me, and a good friend – you don't want to be the whingeing friend. So I kept everything in."
New book
McLean's new book, You Just Need To Believe It: 10 Ways In 10 Days To Unlock Your Courage And Reclaim Your Power, is based on an exercise tried and tested by hundreds of her online members. She believes it will help others change their lives just as she has changed her own.
That she went ahead with her midlife career change despite the dire warnings is testament to her strongly held belief that women do not have to become invisible in their 50s.
Look what arrived today!! I can't wait for you to read it…https://t.co/hNLG5a3tOk#newbook #YouJustNeedToBelieveIt #10WaysIn10Days #UnlockYourCourage #ReclaimYourPower pic.twitter.com/G6sgH0bKPn

— Andrea McLean Author, CEO This Girl Is On Fire (@andrea_mclean) March 12, 2022
She said: "I didn't expect to cry when I said on my last day on TV that I was leaving. It suddenly hit me that it was real, that I was literally leaving my job and now all my eggs were here in one basket. I meant it when I said that I wanted to do something brave.
"I genuinely feel I am now exactly where I am meant to be. I loved working in TV, the excitement of it, but I instinctively want to help people. Now I am.
"I am now coming up to my fourth year of working on thisgirlisonfire.com. But it is new in that now we have a membership and an app we are working on which will be coming out very soon. My whole mission has been to help women feel good about themselves and rather than just think, 'I can't' or 'I'm too scared', to think, 'actually, I can'.
"I really don't care if people think it is a good idea or not. They said I was crazy to leave Loose Women. I asked a PR guru and my agent about it and they thought I was mad, too – but I still did it. It was liberating."
She laughs: "The next time we speak it will be in Miami with a cocktail."
From the book
You may not think that unlocking your courage is something you can do right now. I hear you. I didn't think that in my 50s I could walk away from a career that I'd spent a quarter of a century building, putting my relationship and my home on the line!

But that's the thing about believing in yourself – you realise you do have it in you to do things you didn't think you could because they're uncomfortable or challenging, or indeed scary.

It's a pretty scary thing to step out of our comfort zone, to shake up the status quo. What will people think? What will our husbands, our wives, our children, our friends – Oh, my God, the neighbours – make of it?

Comfort zones are strange things; what seems impossible to one person is no big deal to another. When I turned 50 there was an assumption that I'd be scribbling down a bucket list of things I had to do, now I'd arrived at the crest of the hill and the only way forwards was, apparently, down, down, down.

But what would I write on my bucket list? I've already ticked off most of the things that would be on there. I've sky‑dived over Lake Taupō in New Zealand, bungee‑jumped off a bridge in Australia, abseiled off Table Mountain in South Africa, trekked through the hills of northern Thailand, sat with wild gorillas in the mountains of Uganda, fallen backwards from a helicopter over the Andes Mountains in Chile (on purpose, I must add) and skinny‑dipped at midnight in Cuba.

I've been married three times and I'm raising four beautiful children – two of my own and two stepchildren. My life has been full thus far, and that fullness has meant falling over, getting hurt and learning how to get back up again and let those scabs heal.
---
You Just Need To Believe It: 10 Ways In 10 Days To Unlock Your Courage And Reclaim Your Power, by Andrea McLean is published by Hay House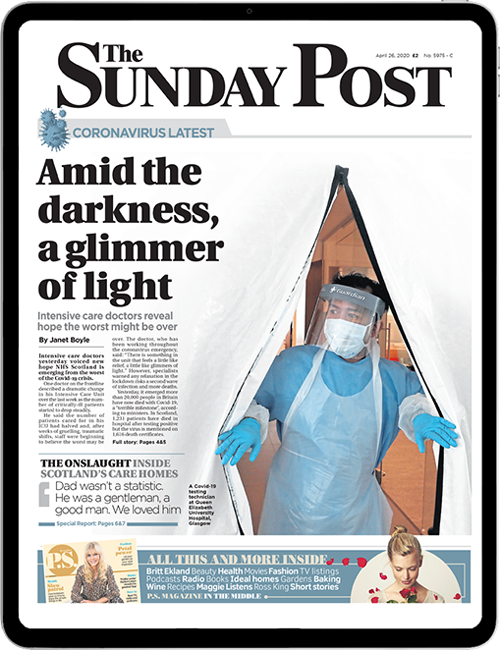 Enjoy the convenience of having The Sunday Post delivered as a digital ePaper straight to your smartphone, tablet or computer.
Subscribe for only £5.49 a month and enjoy all the benefits of the printed paper as a digital replica.
Subscribe