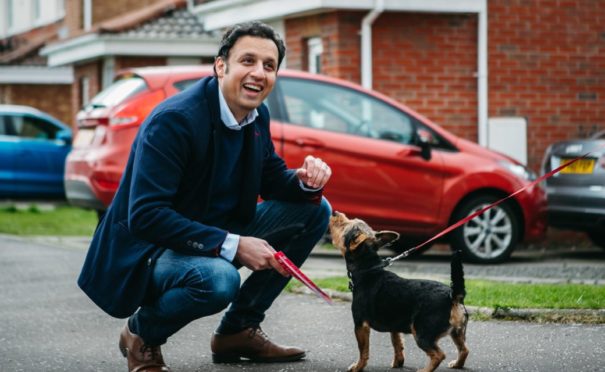 Anas Sarwar has called for the Holyrood election to be fought on the issues that matter most to Scots, after the beginning of the campaign was dominated by what he branded the SNP "psychodrama".
On the first weekend of the Holyrood election campaign, the leader of Scottish Labour said voters deserved to hear about policies capable of rebuilding the country post-pandemic after Alex Salmond's dramatic return to frontline politics threatened to turn attention to another referendum.
Yesterday, Salmond's new Alba Party gained an MP after former SNP minister Kenny MacAskill became the most senior defection so far as his departure triggered scathing criticism from former parliamentary colleagues.
However, Sarwar said Scots, struggling through the worry and uncertainty of the pandemic, deserved better than SNP feuds being played out in public, adding: "This election has to be about the people of Scotland, their families and our national recovery. It can't be about egos, settling scores or going back to the old arguments.
"We cannot allow a SNP psychodrama and the battle between Alex Salmond and Nicola Sturgeon to derail us from focusing on what is the most difficult situation our country has faced in generations.
"At this moment of national crisis, when a quarter of our children live in poverty, when 300,000 of our citizens are on furlough and are worried about if or when they will have a job to go to, when 1,500 children are waiting over a year to start their mental health treatment, when 25,000 calls to Scotland's mental health crisis support line have gone unanswered during a pandemic, when we have 7,000 people believed to be living with undiagnosed cancer, the idea that our politics should instead be focused on SNP infighting is just not credible."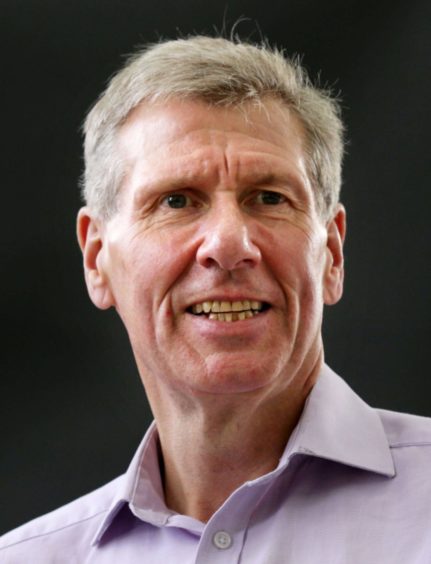 Salmond announced his new party on Friday when he said winning regional list seats would secure a "supermajority" for independence in Holyrood. However, his return to politics prompted former colleagues in the SNP, from Nicola Sturgeon down, to question his fitness for public office because of his admitted and heavily-criticised behaviour towards women who worked for him when he was first minister.
The former SNP leader insists he wanted to work with his old party, but he and Sturgeon have been locked in a bitter feud over the handling of claims of sexual harassment of civil servants by him when he was first minister. He won a judicial review after challenging the process and was cleared of separate criminal charges.
Salmond said that Alba winning seats at Holyrood could lead to there being 90 or more MSPs at Holyrood who support independence, which would make it much more difficult for Boris Johnson to refuse to agree to an independence referendum. Yesterday, former Scottish justice secretary MacAskill became the biggest SNP name to defect to the Alba party. Others are expected but MP Joanna Cherry, seen as a supporter of Salmond, has seemed to signal on social media she will not be one of them.
MacAskill, who is a Westminster MP for East Lothian, has quit the SNP to stand as an Alba candidate on the Lothian regional list for Holyrood.
He has claimed there is evidence of a conspiracy against Salmond by SNP figures, and last month called for Nicola Sturgeon's husband Peter Murrell to be removed from his role as SNP chief executive.
Responding, SNP Westminster leader Ian Blackford said MacAskill had been "an increasing embarrassment to many in the SNP" and that his departure was "somewhat of a relief".
He said: "That he is joining a party with serious questions to answer about its leader's suitability for public office is no surprise. He should now resign his seat in the Commons to let a by-election take place immediately so the people of East Lothian can elect a new MP who will focus on their interests, rather than self-interest."
MacAskill said he would continue as a MP and work with the SNP group "in opposing the harm that's being done to our land by the UK Government".
Corrie Wilson, who was a SNP MP for Ayr, Carrick and Cumnock from 2015 to 2017, has also announced she has joined Alba and intends to stand in the South of Scotland list.
In December, she stood for the post of SNP president, winning 11.25% of the vote.
Meanwhile, Scottish Conservative leader Douglas Ross called for urgent talks with the leaders of the other pro-Union parties to discuss working together to "rediscover the Better Together spirit" and stop pro-independence parties winning a majority at Holyrood.
He said the prospect of a new referendum, held without the UK Government's consent, has "increased dramatically" with the formation of Salmond's new party. He said: "This new nationalist party is designed solely to deliver an independence super-majority.
"The threat of a Scottish Parliament focused entirely on breaking up the UK for the next five years, instead of on the essential task of rebuilding our country, is now very real.
"We must meet this new threat with an equally strong response."
But Sarwar dismissed the invitation to talk with the Tories, urging Ross to "grow up" and stop playing political games when the country was in such peril.
Scottish Liberal Democrat campaign chair Alistair Carmichael described Ross's politics as "far too dark and divisive". He said: "As a football referee Ross has a knack for uniting the fans of opposing teams. As a party leader he seems to do the exact opposite."
Patrick Harvie, co-leader of the Scottish Greens, said that Salmond was now a discredited figure in Scottish politics.
He said: "I don't think any credible party would have him as a candidate today."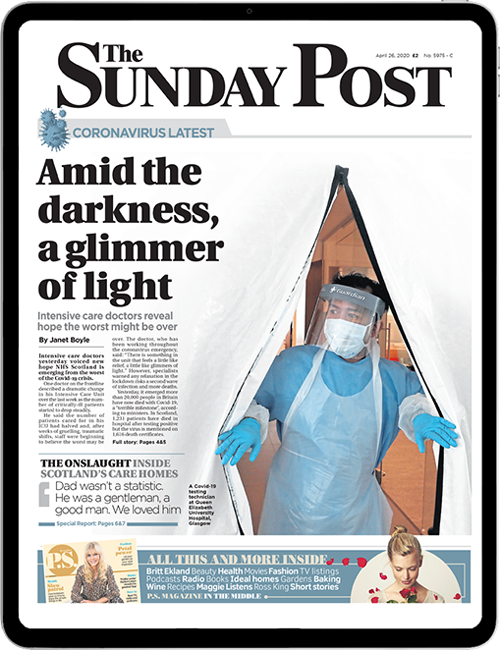 Enjoy the convenience of having The Sunday Post delivered as a digital ePaper straight to your smartphone, tablet or computer.
Subscribe for only £5.49 a month and enjoy all the benefits of the printed paper as a digital replica.
Subscribe