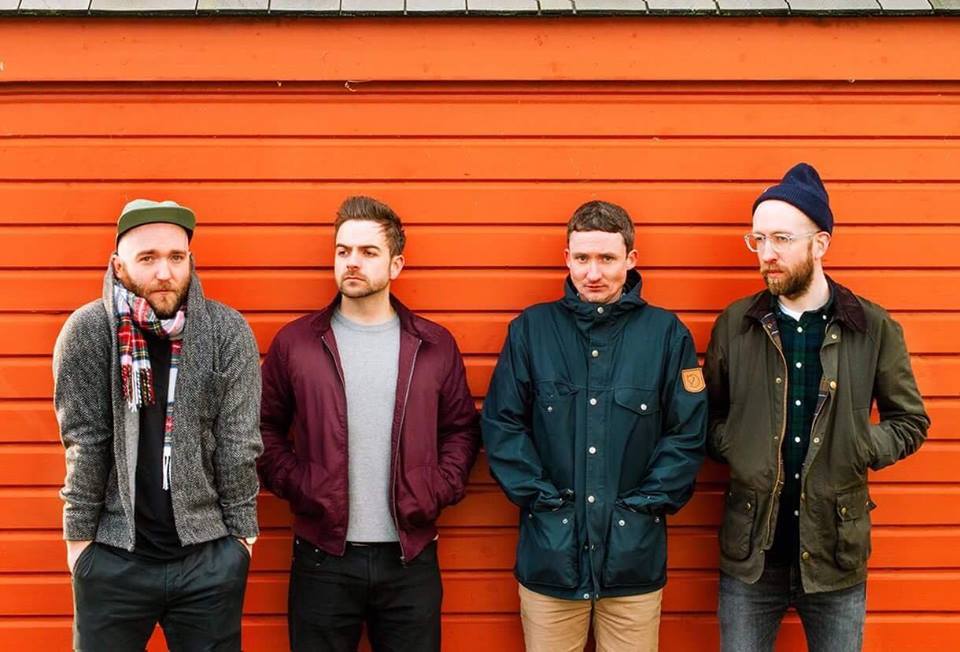 "A HOBBY that got out of control" is how lead singer Tam Killean describes Glasgow band wojtek the bear.
Starting out just recording music for posterity, the four-piece are now preparing for the release of their debut album, a talent for being unreasonable, on May 25.
With a launch night at King Tut's coming up, it's fair to say it's now more than just a hobby.
Tam is joined in the band by Graham 'Chuck' Norris (vocals and guitar), Martin 'Tino' McClements (drums) and Paul Kirkwood (vocals and bass).
"All four of us have been in bands since we were teenagers – which we're not anymore by some stretch," laughs Tam as he chats to The Sunday Post.
"Me and Chuck just started messing around with some stuff just in the house and we thought about recording it for posterity, not doing anything live or anything.
"Chuck and Tino grew up on the same street, so they've known each other their whole lives and then we got Neil, who was originally in the band, he came along to play bass as a favour.
"Once we started rehearsing we liked it more than we thought we would, so it was a hobby that got out of control!
"Paul joined the band last January. He's one of those really annoying people who's better than everyone else in the band at their instrument.
"He's insanely talented which is good but makes everybody else feel nervous at the same time, he could take over at any point!"
The band's unusual name was also an unintentional success.
"I fell down a Wikipedia rabbit hole one night," Tam explains, as he recounts how he became fascinated by Wojtek, a bear who was made an official soldier in the Polish Army during World War II.
After the war, Wojtek was a resident at Edinburgh Zoo, where he would live until his death in 1963.
Tam adds: "I thought it was a really interesting, cool story and thought it would be a good name for a band. We threw around a few different names but latched onto it.
"I almost feel guilty now because none of us in the band have any Polish heritage. We hadn't realised how big a deal it was for Polish people.
"I've always been a bit afraid that we've been stealing a part of other people's heritage but any Poles that have been in touch have said it's a really great story and they're really proud of him."
With comparisons to early REM and Teenage Fanclub, Tam descibes the band's sound as 'Scottish melodic indie pop'.
The four members have wide-ranging music tastes that all get thrown into the melting pot as inspiration.
"We listen to a plethora of stuff but there's some solid things across all of us like REM, Teenage Fanclub," Tam says.
"Modern stuff too, that really crisp and precise but without being clinical sound. When we record there's hardly any distortion, everything we tried to do in the studio had to be there for a reason, rather than 'let's just make this loud because it's the chorus and that's what you do'".
Having released a successful maiden EP, the band headed into the Shady Lane Studios in late 2017 to record their album, a talent for being unreasonable.
The title, track names and indeed the name of the band are all in lowercase – a purely aesthetic choice, Tam reveals: "It's not some big artistic statement but I wish it was!"
It's the bands longest release, and was produced by Chris McCrory, frontman of Catholic Action, who the band were introduced to through friends.
"Everything that we've recorded as a band we've done with Chris," says Tam.
"We're really used to working with him now and it's a total cliche but because of that he gets the best out of us.
"He knows when to push us, and he also did a lot of not just recording but actually producing, suggesting things to change or rework which is really helpful.
"Because we've got such a long standing relationship we weren't wary of his advice, whereas if we were working with someone for the first time and because it was our first album, I would always have been worried that the end product wouldn't have felt like us or we'd have come out with something that wasn't what we intended in the first place. In reality, the work that he put in just made it better."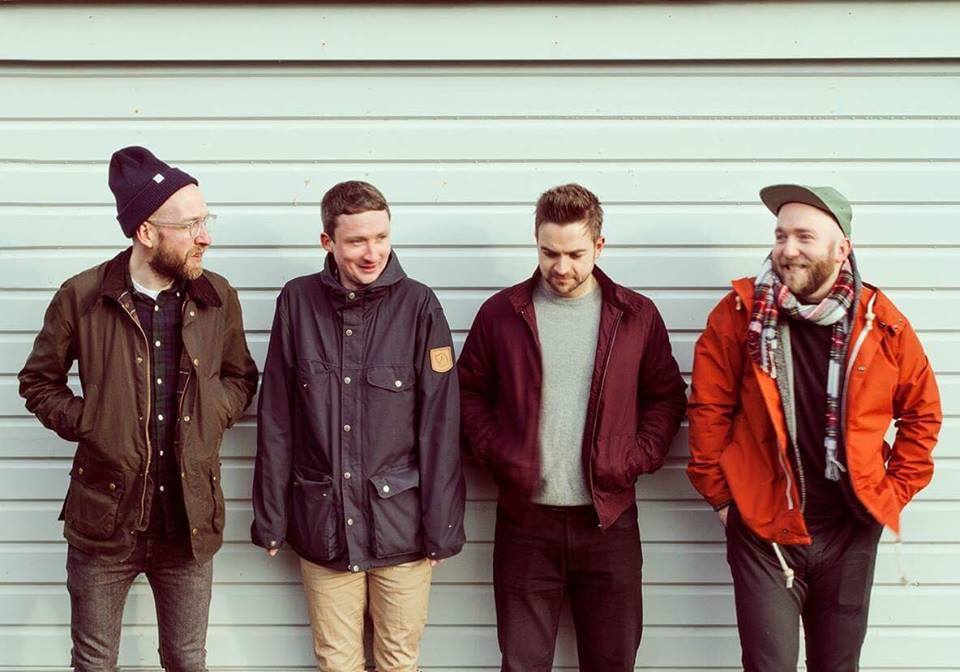 For the release of the new album, the band have teamed up with the Scottish Fiction label. It'll be out on a special blue vinyl and also available to download and stream online.
"We really liked what they were doing, particularly the not-for-profit ethos," says Tam.
"It's funny, whenever you think of working with a label you think it would be really protracted or drawn out with loads to discuss but in reality we had a twenty minute conversation and [founder Neil Wilson] was like 'yeah cool let's put the album out!'"
"It's the perfect balance of them helping out when they need to but also giving you artistic freedom. No interference, they just want to help get good music out there."
A series of live shows will help promote the album, with dates around the country taking in Glasgow, Edinburgh, Aberdeen, Elgin and Inverness.
"We can't wait to get out and play it and tour it," Tam says. "We're going to places we've never been before and it's always exciting to see how people react to it. It's a celebration, a milestone for us after a lot of hard work."
But after all that hard work, are there a few nerves about finally releasing the album to the world?
"There are nerves but in a good way," Tam explains. "Even when you're playing gigs and you're nervous about it, it's because you're invested in it. I never believe people that say they're don't feel nervous or tell you that there's a confidence that takes the nerves away.
"I think there's always a bit of that because you're putting something out there to be judged. You want people to review it, people to like it and talk about it, listen and react to it.
"There's no getting away from the fact that not all of it will be positive. I think the nerves are overtaken by the excitement and the hope that people will like it!
"We think it's great, we hope that everyone else does too!"
The additional perks of releasing music are getting to hear your song on the radio and to perform live on TV.
The band have received airplay on BBC Radio 1, BBC Radio Scotland and BBC 6 Music, and have also recently appeared on STV's Live at Five.
"Playing on TV you don't really know if they catch you from a bad angle, or you realise what a bad dancer you are," Tam admits.
"But it's pretty cool to say to your friends and family, look I'm on the telly!
"My mum even had people coming up to her in the street that she hadn't spoken to for years saying 'I saw your son on TV last night'."
a talent for being unreasonable by wojtek the bear is released on May 25, for more information and tour dates visit https://www.facebook.com/wojtekthebearband/ and https://scottishfiction.bandcamp.com/album/a-talent-for-being-unreasonable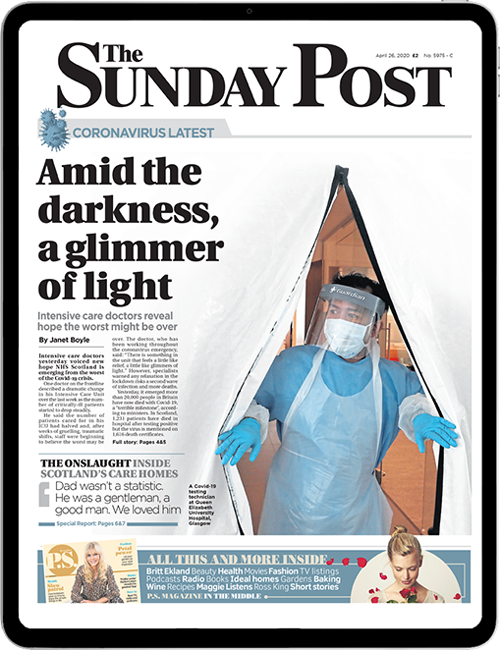 Enjoy the convenience of having The Sunday Post delivered as a digital ePaper straight to your smartphone, tablet or computer.
Subscribe for only £5.49 a month and enjoy all the benefits of the printed paper as a digital replica.
Subscribe