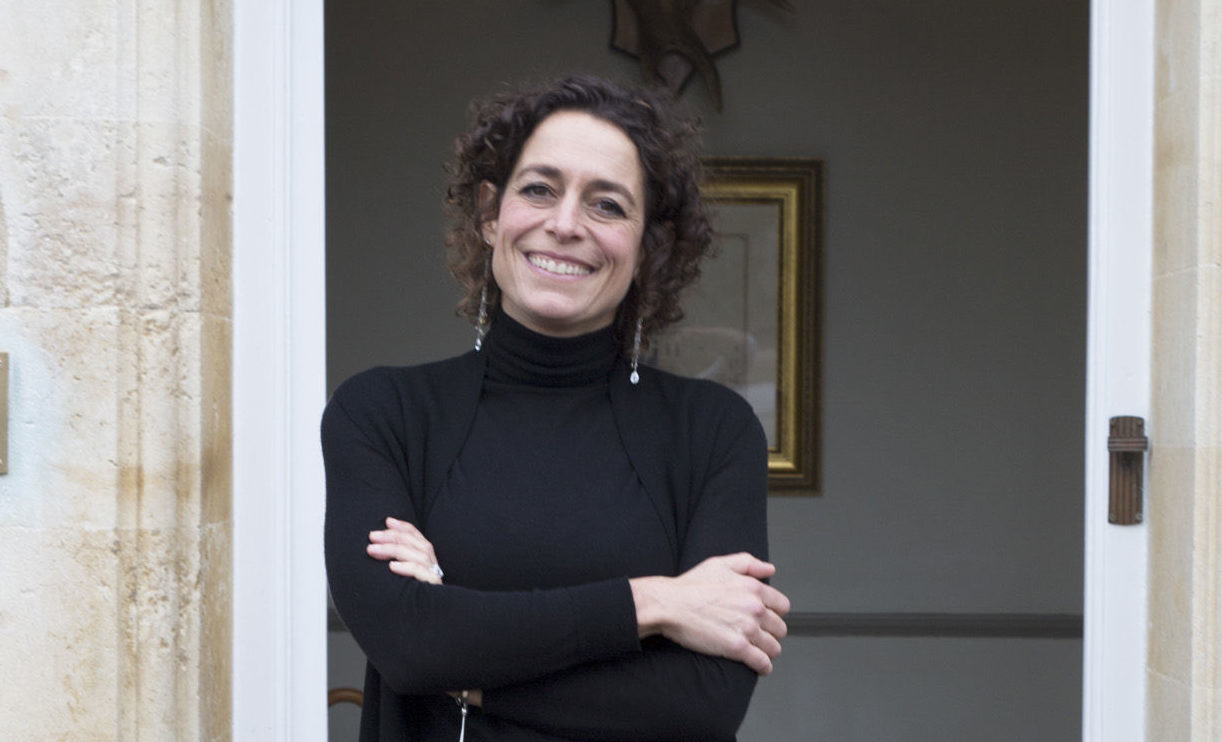 ALEX POLIZZI says she can always spot a certain look in her fellow guests' eyes when she books into a holiday hotel.
It's the panic that what they thought was a lovely establishment must actually have deep-rooted problems, and Alex has to quickly reassure them that she's there for personal, not professional, reasons.
They think, of course, she must be filming the TV series that made her name, The Hotel Inspector.
It's back for its milestone 10th year and after a decade looking at places to stay, Alex is perfectly placed to give her verdict on the changing face of our hotels.
"I think the recession really sorted the wheat from the chaff," Alex, 46, told iN10.
"People who possibly shouldn't have been in business have been cleared out.
"So I think that guests are getting a better experience these days. Whatever the evils of the internet – and there are plenty – the bad doesn't tend to survive terribly long.
"The food in this country has improved so much and the prices haven't really gone up.
"So I think we do understand the idea of the visitor experience much better than we used to."
Given that Alex was a hotel expert long before TV came calling and that her family's hotelier experience goes back decades, what are the golden rules hospitality hosts should never forget?
"Cleanliness, a genuine welcome and a genuine interest in your guests' experience.
"And you need to understand the ebbs and flows of the market.
"I'm amazed when I go somewhere and they tell me they charge the same in high season, low season, holidays or term time.
"Bad first impressions are as hard to dispel as ever, so you need to ensure you are getting it right from the outset.
"And you can't just have a 'here it is' attitude. You might have a basic offering but you need to be flexible as people are as different as grains of sand."
The Channel 5 series once again sees Alex trying to turn round establishments in need of her keen eye and business brain.
It was, she admits, a somewhat dispiriting experience. And in one instance, so bad that she packed her bags.
"I refused to stay because it was so dirty.
"It's only the third time I've done that in 10 years.
"You would think that there has been enough written, said and screamed about that by me for people to realise it's unacceptable."
Alex says the invitation to do the series all those years ago came at the perfect time. She was running a hotel in Devon, pregnant with daughter Olga at the time, and conscious of wanting to return to her and husband Marcus's London ties when the offer came up.
"It seemed like an amazing stroke of fortune," admits Alex. "I had no expectations about it at all and I had never been on telly.
"I recently did a revisit of one of the hotels I did in the first series and it was such an unnerving experience seeing what I looked like.
"I was so fresh-faced compared to the old boot I am now!"
But while The Hotel Inspector has been an enduring hit, another TV series was less successful and has left a bad taste.
Only two episodes of Restaurant S.O.S, with brother-in-law Oliver Peyton, were screened.
"It was a bruising experience," says Alex.
"I felt it wasn't handled very well and I think I'm going to hang my hat up for the moment and see what happens.
"I was incredibly enthusiastic about it, which is why I'm all the more upset. There are two episodes that still haven't been screened and I feel very cross about that.
"I made a contract with the people that I was going to try to help with their restaurant and part of that contract was that they were going to get some free publicity.
"Otherwise, why would you put up with the hassle of having a film crew in your establishment? I feel very sorry about it."
The Hotel Inspector, Channel 5, Tue, 9pm.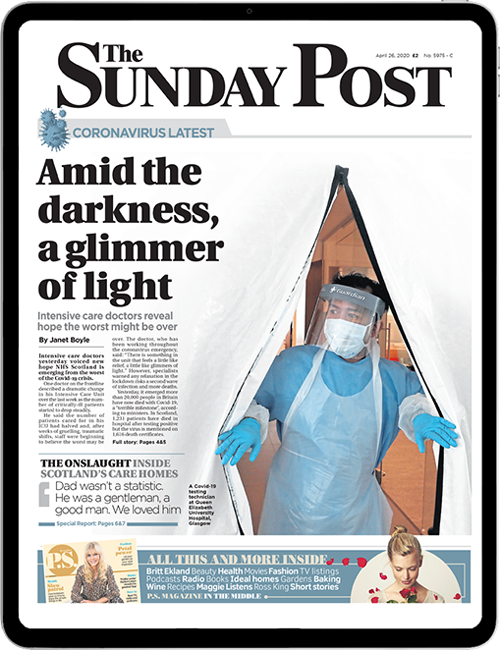 Enjoy the convenience of having The Sunday Post delivered as a digital ePaper straight to your smartphone, tablet or computer.
Subscribe for only £5.49 a month and enjoy all the benefits of the printed paper as a digital replica.
Subscribe