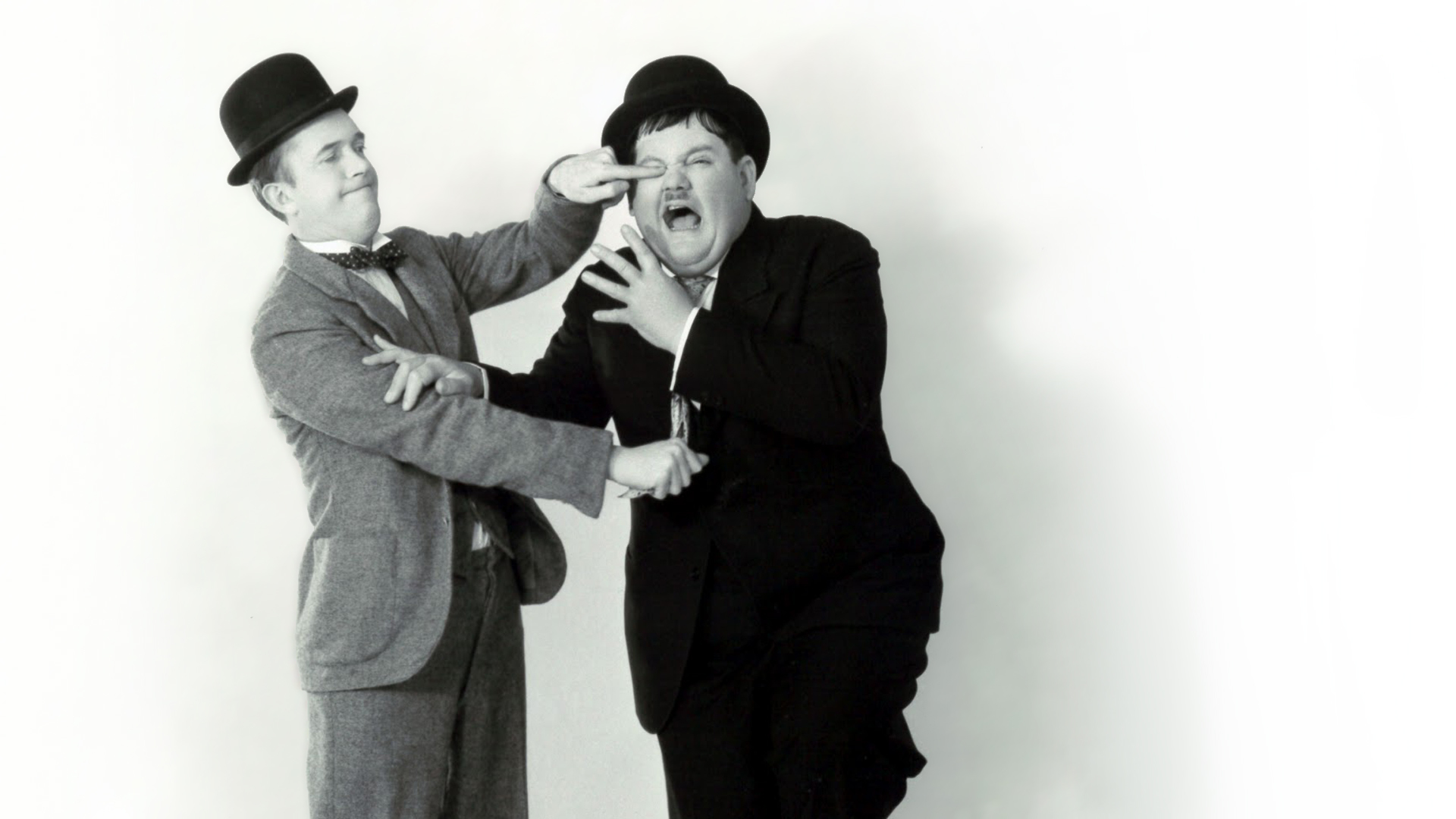 AN eye expert has carried out a study – into the injuries comedy legends Laurel & Hardy would have suffered had their antics been for real.
The duo, who never met a problem they couldn't make worse, frequently settled their squabbles with a sharp poke in the eye.
Now consultant ophthamologist Richard Zegers has totted up every time they attacked each other's eyes in their films and the impact it would have had on their vision.
And in a tongue-in-cheek study published in the Scottish Medical Journal he's concluded that the pair would have suffered no less than 88 eye traumas.
Richard co-wrote the paper with his daughter, Lara, 14, after they watched every surviving Laurel and Hardy movie.
And Richard concluded the films' near-constant assaults would have had drastic consequences.
He said: "Without doubt, if their films had been reality, especially Hardy but also Laurel, would have suffered from serious eye injuries caused by the 88 eye traumas."
The in-depth study also found Stan Laurel – who learned his comic trade in the Glasgow music halls – was the more frequent guilty party.
The pencil-thin comedian hit his stout sidekick Ollie in almost half their films, with his finger being most popular weapon.
Stan – born Arthur Stanley Jefferson in Ulverston, Cumbria – was educated at Rutherglen Academy, while his parents managed Glasgow's Metropole Theatre.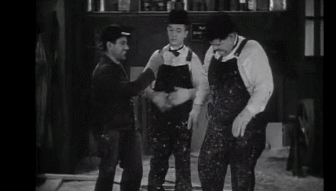 Hardy was the victim of 30 assaults by Laurel, while Hardy only got his revenge nine times.
The study noted: "Eye trauma can be found in 54% of Laurel and Hardy movies.
"Hardy was victim in about half of the cases – 48% of all eye traumas happened to him, of which almost three-quarters were caused by Laurel."
Film buffs Richard and Lara came up with their paper while watching Tintin cartoons.
He said: "We were talking about how often Tintin was in a coma and how much brain damage he might have as a result. That got us thinking about other film injuries. We both love Laurel and Hardy and that got us thinking."
Mr Zegers even contacted Lois Laurel-Hawes, daughter of Stan, to ask about how the stunts were done.
She said there were no injuries at the time, but that her father – who became diabetic – suffered an eye problem later in his life.
"I know my father suffered a burst eye vessel. But I have no knowledge of what connection this might have had."
It is not Mr Zegers' first odd medical quest.
In 2009 he wrote a paper that suggested the composer Amadeus Mozart probably died in 1791 from a streptococcal infection in the kidneys resulting in a fatal edema, an accumulation of fluid.
It had been claimed that he was poisoned by his rival, Salieri.