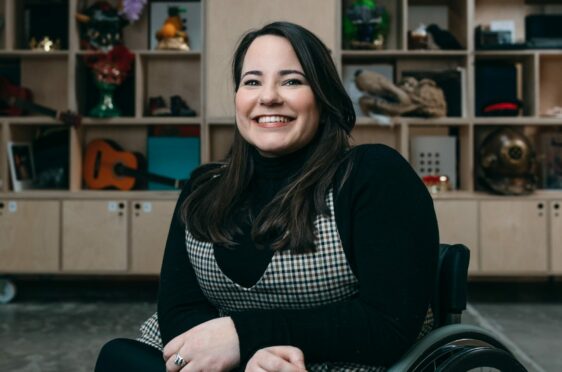 For any actor, the promise of regular work is often a dream rather than reality. So it wasn't easy for Amy Conachan to give up her role as Courtney Campbell, a character she had played for five years on Hollyoaks, to take a step into the unknown.
But thanks to the steely determination and resolve that has stood her in such good stead since first vowing to become a professional actor, the 31-year-old is enjoying the busiest period of her career.
She will next be seen on stage with the National Theatre of Scotland in their highly anticipated musical adaptation of Peter Mullan's cult movie, Orphans, and has also filmed a number of TV projects since departing the Channel 4 soap last year.
"Leaving Hollyoaks required some soul-searching, especially having been on it for so long," explained Conachan, originally from Erskine in Renfrewshire. "It's such a lovely job, so secure and comfortable. And it's not just leaving a job, it's leaving your friends and your life in Liverpool, where it's filmed.
"There is also the worry you may never work again because that thought is always there. I can't believe how it's worked out, to be honest. I knew I had Orphans as my Hollyoaks contract was coming to an end so the timing felt right but then the production was delayed due to Covid."
The delay gave Conachan the opportunity to film parts for Crime, the Dougray Scott crime drama on Britbox, and a supporting role in ITV's Karen Pirie series, based on the books of Val McDermid. She has also filmed another series that remains under wraps for the time being, and made a stage version of Oliver Twist for Leeds Playhouse, which was enjoyed by an online audience.
Yet had Conachan not shown a resolve to never give up on her dream after being rejected by the Royal Conservatoire in Glasgow four times, she might not be preparing to take to the National Theatre stage next month.
"The first year's audition, I was straight from school, only 17, and I had no idea what I was doing," she admitted. "I had no confidence or experience, and I think I needed that time. I went to Reid Kerr College (now West College Scotland) to study acting, met all my pals, did all my partying and got some life experience.
"Every time, receiving the rejection letter was heartbreaking but looking back, the timing was the way it was meant to be and in the fifth year I received my acceptance. Those three years at the Royal Conservatoire were the best of my life."
Conachan, who was born with a spinal condition and uses a wheelchair, began attending acting classes when she was young.
"I have an identical twin sister, Joanne, and when we were kids my mum took us to a dance class because she wanted us to be together but I wasn't getting as much out of it as Joanne was, so mum took me to the local drama group. Then I discovered Pace youth theatre group in Paisley, which I attended for years. You really feel like you're being trained as an actor there from an early age."
Representation
Conachan, who says she was the first person in a wheelchair to graduate from her course at the Conservatoire, is passionate about ensuring there are more roles for people with disabilities on screen and stage but that their disabilities shouldn't be the focus of their character.
"The only way we'll move forward is by seeing more interesting characters with disabilities in the media, and the only way it is more interesting is if it's less focused on the disability," she said.
"For me, as a disabled person, if I watch something one more time where a character is in a wheelchair and doesn't do anything apart from being in a wheelchair and it's a shame for them, I think I'll tear my hair out.
"That just isn't representative of living with a disability today. I hardly ever talk about being in a wheelchair – I have lots of other things going on so I want to see lots of other characters like that on stage and screen and I want to be the person pushing that forward. I have no problem with it being mentioned because if you don't it becomes the elephant in the room but let's tell stories about these people rather than just their disabilities, because it's a case of been there, done that."
Conachan, who made her professional stage debut in Wendy Hoose when she was in second year at the Conservatoire, believes the situation is improving.
"Things are massively getting better. Even just the parts I'm being seen for now, the range is much wider and it's not always that they're looking for someone in a wheelchair, they're just looking for a girl in her 30s and even that's a huge change.
"There is much more representation now, which is amazing but I would like to see more people with disabilities in lead roles. Usually it is guest roles or sideline characters. I want to see someone in a wheelchair playing a detective – that sort of thing. But even since joining Hollyoaks six years ago, there has been a massive change, and it can only get better."
It's a fine balancing act for Conachan, who quite rightly doesn't want her being in a wheelchair to be the focus but she wants to inspire others with disabilities to follow her into the profession.
"Ten years ago, it wasn't as easy a balancing act but now you aren't faced with scripts about a girl in a wheelchair and it's terrible to be in one and that's her story," she said. "You don't see that any more, so it's much easier to show my job to those coming up that you can be in a wheelchair and live the life you want to live."
Taking to the stage
Part of that life right now is preparing to sing professionally for the first time in Orphans. The music for the stage show has been written by Emmy winners Roddy Hart and Tommy Reilly, who have previously worked on movies Our Ladies and Anna And The Apocalypse, and Steven Spielberg's revival of Animaniacs.
"It's definitely a new challenge for me," Conachan smiled. "I've always enjoyed singing in the shower or car so I knew I could hold a tune but I'd never considered that I'd ever take on a musical, so it's daunting.
"But we have an amazing voice coach, Gillian, and even in the last few weeks I can feel the change in my voice as it gets stronger.
"I feel once I've done it I'll be very proud because it's something new and something I've been a bit scared about for a long time."
Orphans was Mullan's first film as a director, made in Glasgow's Southside around the streets where he grew up. Set in 1998, it follows the Flynn siblings on a stormy night in the city following the death of their mum.
Thomas won't leave the church, Michael is bleeding and roaming the streets, John has a gun and is set on revenge, and Sheila wants to live life on her own terms. Will the siblings survive the night to make it to their mum's funeral?
Adapted for the stage by playwright Douglas Maxwell and directed by award-winning Cora Bissett, Conachan says the plot stays very close to the film.
"It was already such a strong story and a cult classic, and many people were big fans of it back in the day, so we wanted to keep that story alive and turn what worked so well on film into theatre," she said.
My big worry is being able to do it every night without bursting out greetin': Rab Florence on musicals, serious acting and Orphans
Co-starring Robert Florence, Dylan Wood and Reuben Joseph as her siblings, Conachan says Sheila is an interesting role to take on.
"Her brothers are so mental, going about trying to do destroy everything, so she wants to be the anchor for them but doesn't know how to do it. She goes on this big journey of self-discovery.
"From the beginning to the end she goes through a lot of changes and as an actor it's a joy to play with that. She has a lot of heaviness – like all the characters do – but there is so much fun in there as well. I'm just really excited to get into it."
---
Orphans, SEC Armadillo, Glasgow, April 6-9; King's, Edinburgh, April 12-16; Eden Court, Inverness, April 26-30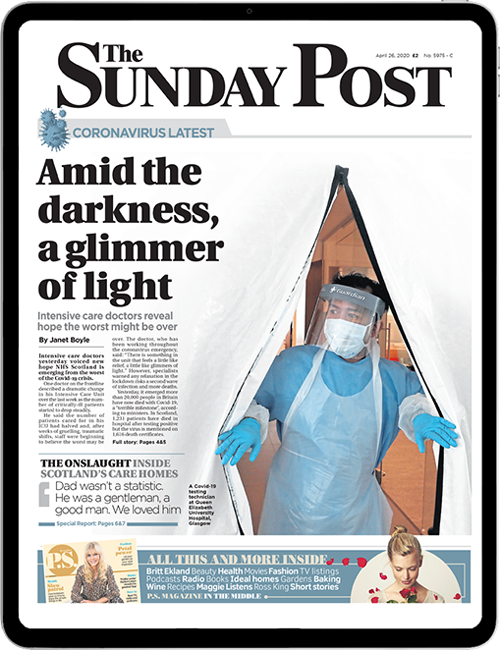 Enjoy the convenience of having The Sunday Post delivered as a digital ePaper straight to your smartphone, tablet or computer.
Subscribe for only £5.49 a month and enjoy all the benefits of the printed paper as a digital replica.
Subscribe