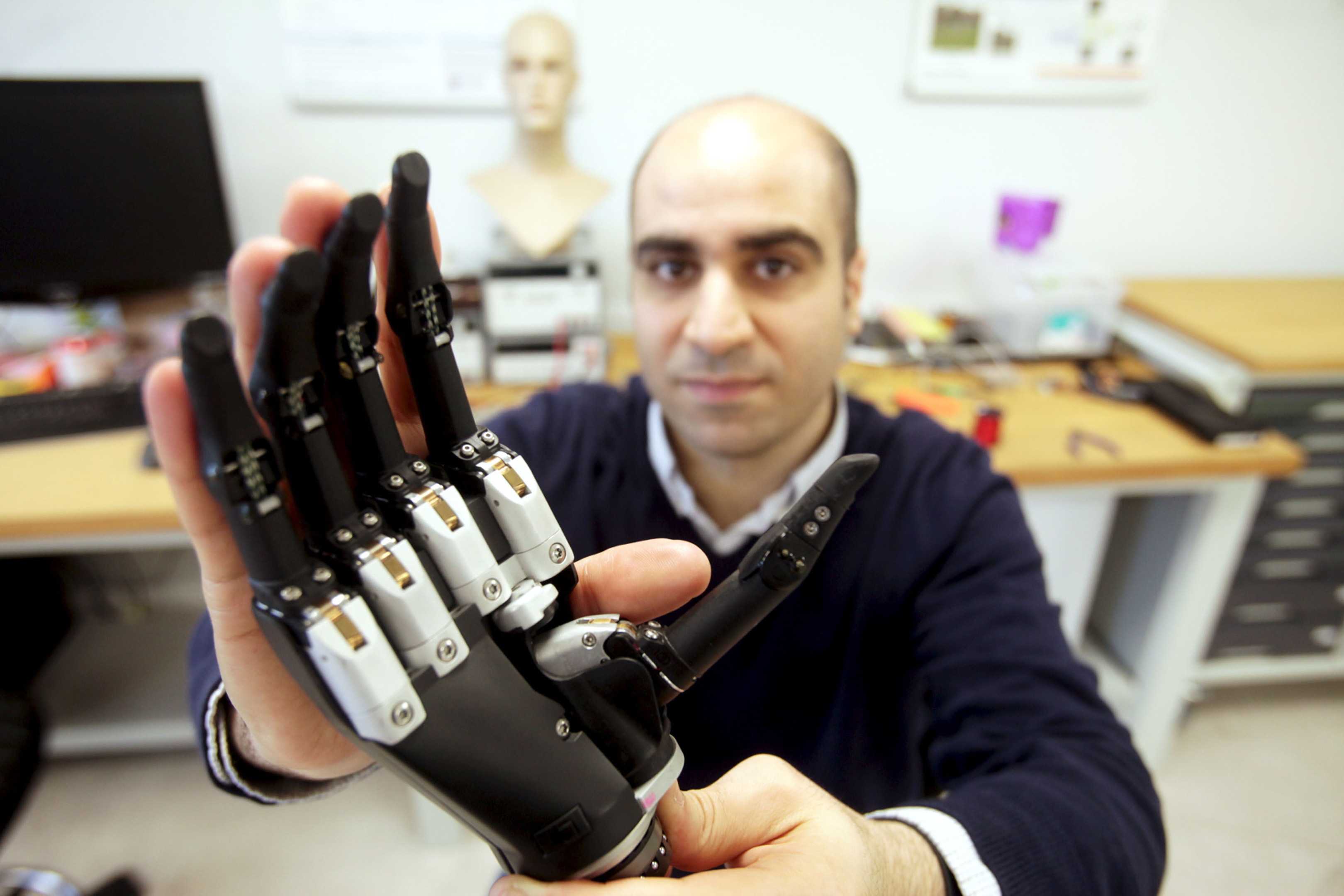 ATHLETE Doug McIntosh, 56, who was one of the first to try out the "seeing hand", described the experience as "completely mind-boggling".
The Scottish father-of-three from Aberdeen, who lost his right hand and forearm to cancer in 1997, had previously used a prosthesis controlled by residual muscle movements that could only be opened and closed or rotated.
In tests of the new device, he was asked to reach out and pick up various kinds of objects, including a small bottle, a CD and a credit card.
Mr McIntosh, who has run three London marathons and was the first amputee to cycle from John O'Groats to Land's End in 100 hours, said: "It's quite emotional when the thing comes to life.
"It was almost like a flashback to the last night before I had my amputation, but it was emotional in a good sense.
"They gave me things with different sizes and shapes that needed a bit of accuracy with the grip.
"If you want to pick up, say, a cup, you just make a little movement, like a trigger finger movement, and it takes an instant image of the object.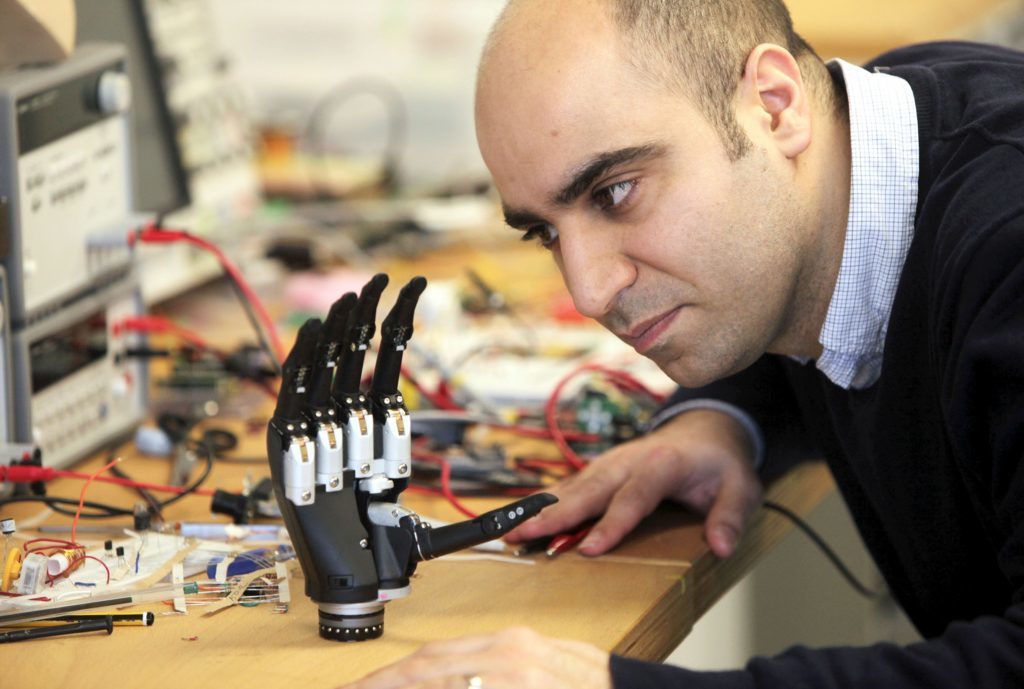 "Then the hand opens with whatever kind of action it needs. With the credit card, you start with a sort of hand-shaking movement, and then you grip the card with your thumb on top. With the bottle you use a much firmer grip around the object."
He said his wife Diane, who watched the trials, was "quite amazed".
Like its living equivalent, the bionic hand has four fingers and a thumb. It is designed to communicate with the computer dictating its movements wirelessly.
Mr McIntosh added: "The problem is there's nothing yet that really comes close to feeling like the real thing.
"Some of the prosthetics look very realistic but they feel slow and clumsy when you have a working hand to compare them to.
"In the end I found it easier just to do without and learn to adapt. When I do use a prosthesis I use a split hook which doesn't look pretty but does the job."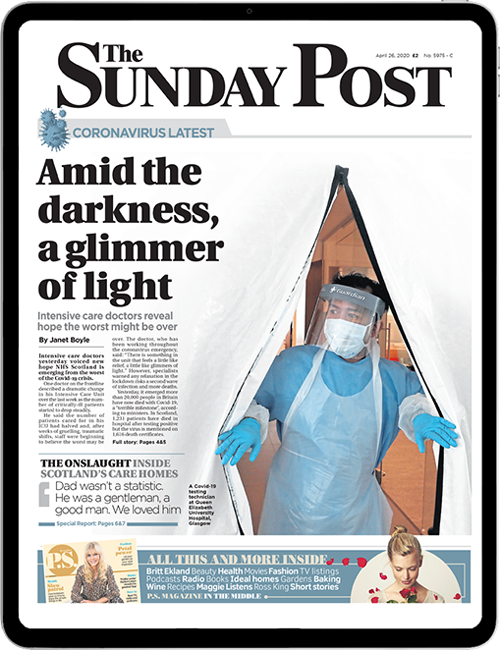 Enjoy the convenience of having The Sunday Post delivered as a digital ePaper straight to your smartphone, tablet or computer.
Subscribe for only £5.49 a month and enjoy all the benefits of the printed paper as a digital replica.
Subscribe