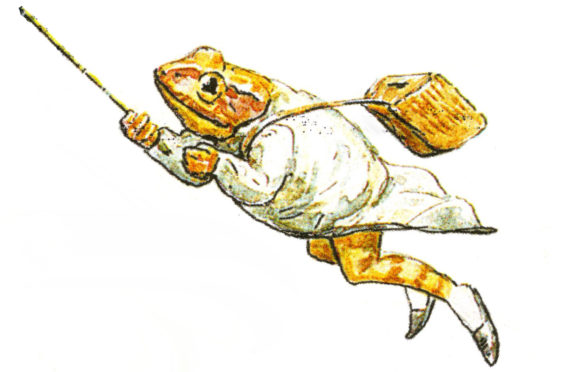 Scientists are analysing the DNA of toads to establish if lockdown has allowed wildlife to travel further to mate.
Toads are susceptible to long-term effects from inbreeding when populations become isolated as they can often be hemmed in by roads. However, quieter roads during lockdown could mean safer, longer hops for frogs and toads introducing fresh blood to breeding ponds.
Now, scientists at NatureScot, the body responsible for Scotland's natural heritage, are to use DNA techniques to establish whether there has been an increase in genetic diversity among native amphibians.
The genetic testing can also help experts fill in the gaps of what was happening to wildlife in 2020. Restrictions on human activity meant less data was collected. But academics will be able to assess whether there were improvements in the genetic health of toad populations by taking swabs from their mouths or sampling the tail fins of tadpoles.
David O'Brien, NatureScot's biodiversity evidence and reporting manager, said: "While we can't go back in time to see what happened last year, we will be able to get some idea from genetic data.
"We suspect that some species have been able to move about more easily due to reduced road traffic. For example, toads suffer high mortality from vehicles, so roads act as barriers to movement and can lead to populations becoming isolated and inbred.
"Using genetic techniques, we will be able to see if animals were able to move between ponds. This increased movement may have long-term beneficial impacts on populations, particularly in urban areas."
Inbreeding can cause birth defects, greater susceptibility to disease and behavioural abnormalities.
Frogs in urban areas have been found to be affected by inbreeding, though they are less prone to it than toads as they are happy to breed in any water they find. Toads return to the same breeding pond every spring when they migrate from the spot where they go to hibernate.
Male toads are more concerned with finding a mate than their destination pond, and their mating strategy involves hopping on the back of a female and accompanying her to her regular breeding site.
Experts say this can increase the genetic diversity within populations but many toads do not reach their chosen pond or lake as they often have to cross roads on the way and are run over. Roadkill is believed to be a significant factor in declining numbers of toads, as traffic has been shown to cause 30% drops in populations every 10 years. Scientists are hopeful that the lockdown during last year's breeding season in March and April will have meant more toads completed their journey and created a more diverse new generation.
Toads, frogs and newts will be DNA tested to assess the changes to their populations while human activity was curbed. A study carried out in Inverness has already shown that when frogs can travel freely using what is known as "green infrastructure" rather than crossing roads, there is no evidence of inbreeding.
O'Brien added: "We take DNA from amphibians using a little swab, which you put in their mouth. Obviously, you have to be very gentle.
"We've also taken DNA from the tail fins of tadpoles and from amphibian eggs, which means destroying the egg itself but given how few make it from egg to tadpole to adult frog [typically fewer than one in 1,000] this doesn't harm the population."
It is also hoped that a bumper breeding season last year could have helped to boost numbers of the common toad, as its decline across the UK has not yet been fully explained by science. A lack of diversity could be a factor as well as loss of habitat, disease and the use of pesticides.
Dr John Wilkinson, training and science programmes manager at Amphibian and Reptile Conservation, said: "There are a number of species that we're worried about, like great crested newts and natterjack toads, but it is likely our common toad species are declining at least as fast as the species that are currently rare were declining before they were rare.
"If fewer toads get killed on the way to their breeding ponds there is likely to be an effect on improvement in genetic diversity in toads. It will be that more toads are surviving to reproduce.
"Toads have much lower genetic diversity than frogs and because European amphibians breed in ponds in discreet populations, with not often that much gene flow, they are resilient to inbreeding up to a point.
"But there are points where you can track whether a population has been genetically bottle-necked, and whether inbreeding has been having an effect.
"It takes quite a long time to show up in the genetics which is why the Mr Toad decline is a bit of a mystery."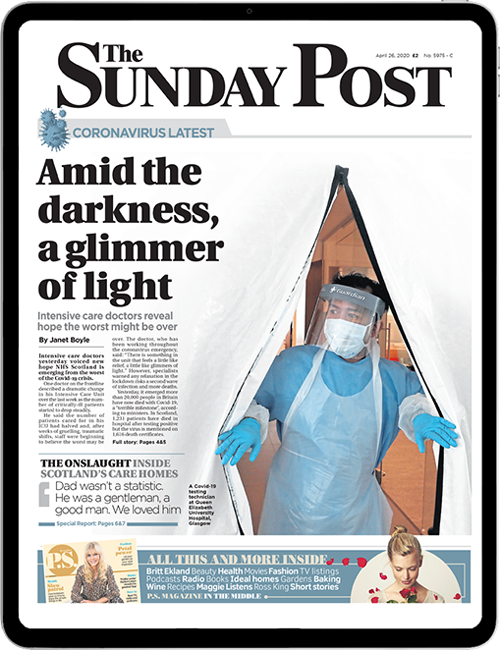 Enjoy the convenience of having The Sunday Post delivered as a digital ePaper straight to your smartphone, tablet or computer.
Subscribe for only £5.49 a month and enjoy all the benefits of the printed paper as a digital replica.
Subscribe