TWO Amazon ads for headphones have been banned for making misleading claims about their features for protecting children's hearing.
The product listings on amazon.co.uk in January for Zagg iFrogz Little Rockerz Pink Tiara headphones and Griffin KaZoo Penguin headphones both said they limited volume levels to 85 decibels.
The Zagg listing stated: "Limit sound to a safe 85 decibels" and "With a built-in volume limiter they keep sound to a safe 85 decibels", while the Griffin headphones were described as having "built-in volume-limiting circuitry that keeps the sound pressure down to levels recommended as safe for young ears" and a "built-in, always-on sound-control circuit to cap peak volume levels at 85 decibels".
The Quiet Coalition group said claims that 85 decibels was the safe and recommended maximum limit for children's headphones was misleading and the ads were socially irresponsible.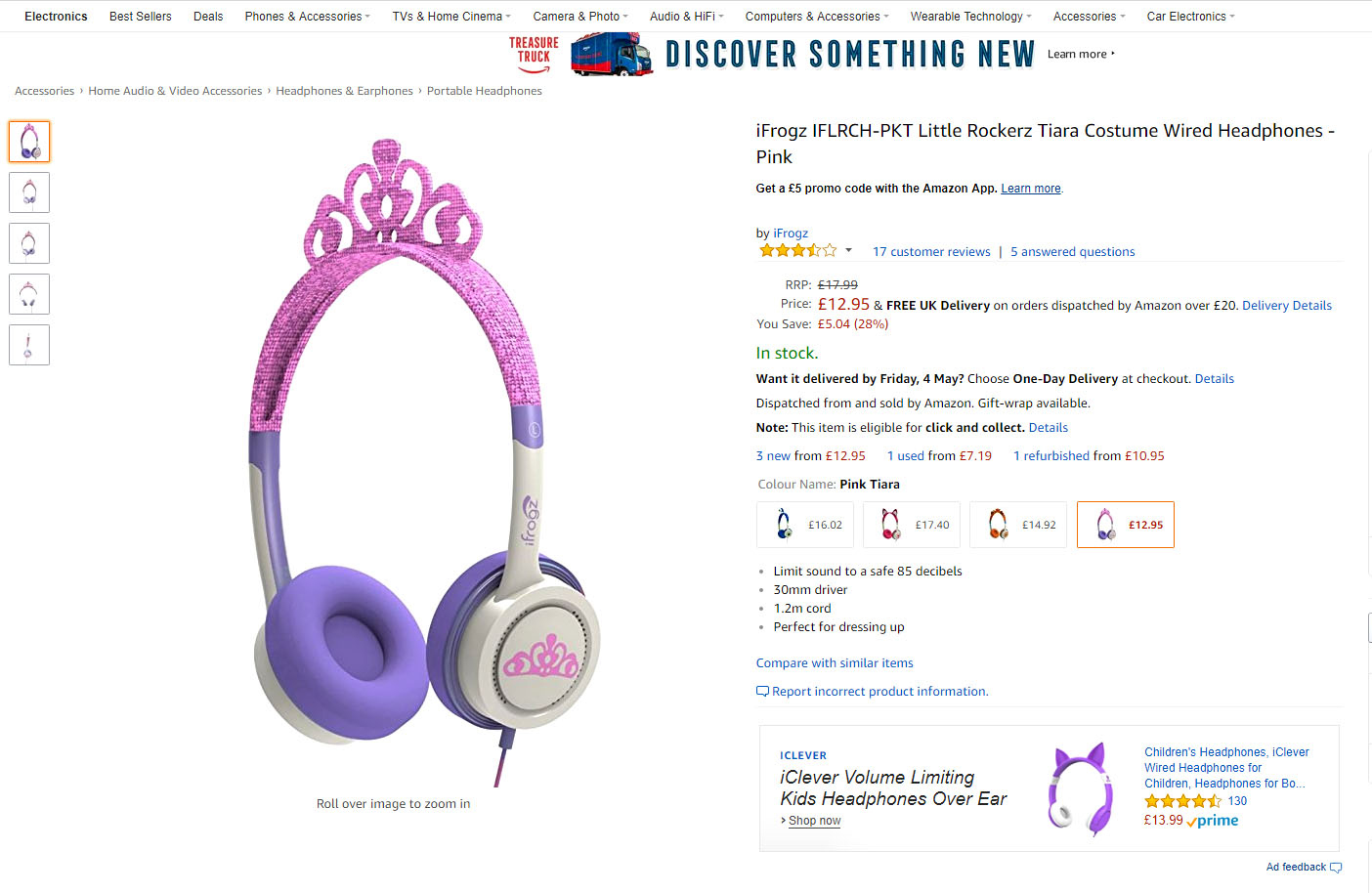 Amazon said World Health Organisation (WHO) guidance documents state that the daily recommended safe volume level is below 85 decibels for a duration of a maximum of eight hours and that parents need to play an active role in monitoring their children's exposure to loud noise.
Upholding the complaints, the Advertising Standards Authority (ASA) said consumers would understand that using the headphones would ensure that children were protected from hearing damage.
The ASA said: "Because we understood that safe listening was also dependent on other key factors in addition to volume, including the duration and frequency of exposure, and that the guidance did not refer specifically to safe listening levels for children, we considered that we had not seen adequate evidence which demonstrated that 85 decibels was the safe and recommended limit specifically for children's headphones.
"We therefore concluded that the ads were misleading."
It ruled that the ads must not appear again in their current form, adding: "We told Amazon that future ads must not state that 85 decibels was the safe and recommended maximum limit for children's headphones unless they held robust substantiation demonstrating that was the case."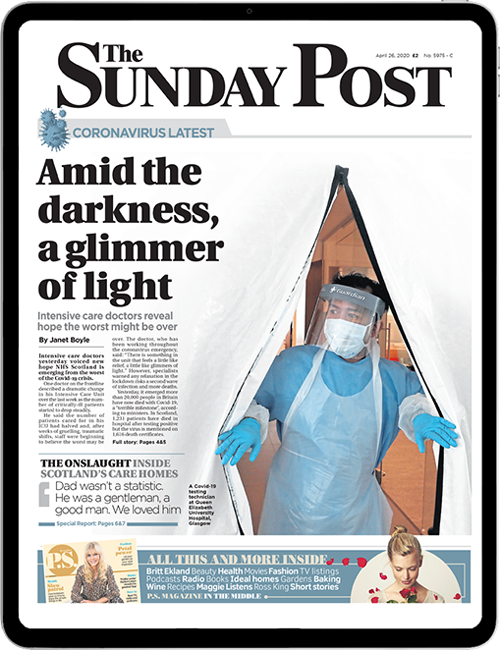 Enjoy the convenience of having The Sunday Post delivered as a digital ePaper straight to your smartphone, tablet or computer.
Subscribe for only £5.49 a month and enjoy all the benefits of the printed paper as a digital replica.
Subscribe