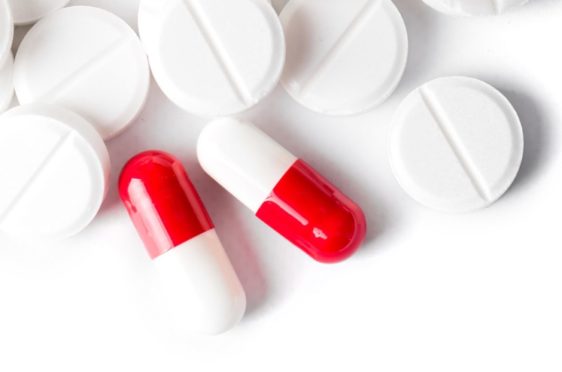 Scotland's shameful record in tackling the national drug problem was underlined again last week as official figures revealed a record number of deaths.
The toll was, again, the worst in Europe as deaths rose to 1,264 in 2019 from 1,187 the year before, which was already a record high.
The latest figure, the release of which was delayed for months, is the highest since records began in 1996.
Scotland's annual drugs death rate is now 3.5 times that of England and Wales, 15 times worse than Germany and 35 times that of France.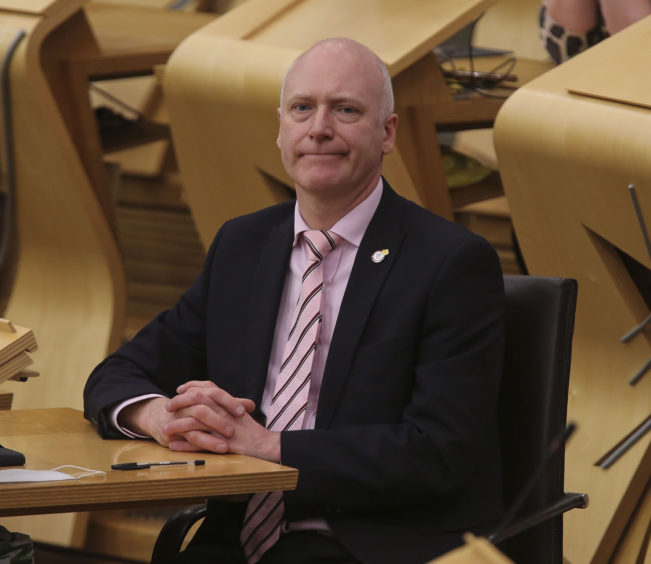 First Minister Nicola Sturgeon said the toll was unacceptable, apologised to families and promised to lead talks to find urgent policies to ease the crisis.
However, as public health minister Joe FitzPatrick resigned, critics said there had been too much talk and not enough action or leadership.
Here, we speak to three veteran experts, a former minister, police chief and campaigner, with years of frontline experience to hear what has gone wrong and what must be put right.
---
The solution is simple but difficult to deliver: Give people a purpose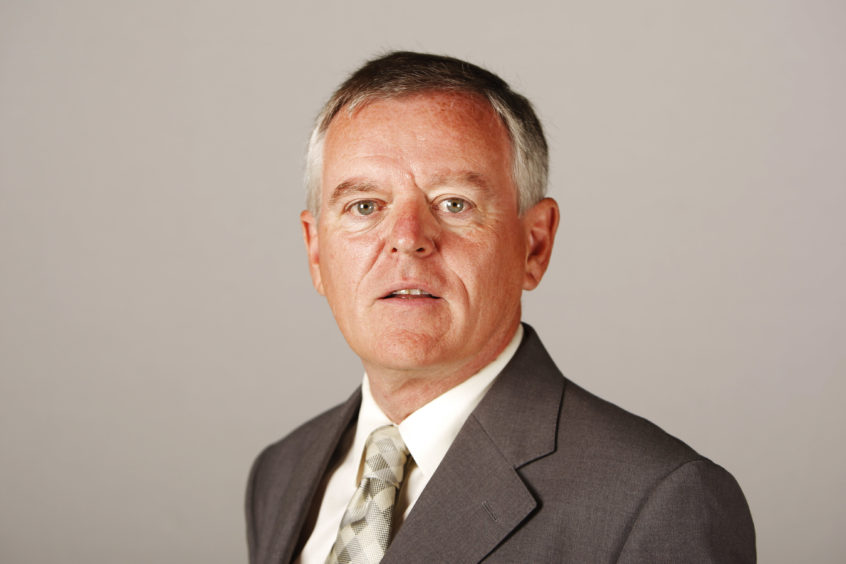 The former head of Scotland's elite crime fighting agency who went on to become an MSP said frustration at a lack of joined-up action to tackle the drugs crisis helped drive him from politics.
Graeme Pearson added the country's strategy over the past 15 years of attempting to manage drugs use, including the controversial methadone programme, had been a proven failure and moves were needed instead to encourage reduction and eventual abstinence.
He said the only way to achieve this was providing people with an alternative, in the form of a purpose in life, adding jobs were the key.
Mr Pearson, former director of the Scottish Crime and Drugs Enforcement Agency (SCDEA), who went on to serve as Labour MSP for the South of Scotland from 2011 to 2016, said: "I left as director general of the SCDEA as the frustration at seeing so little achieved, with so much effort being put in by so many, was driving me to distraction.
"I decided to try to go to the Parliament to see if I could help bring change via that forum but, if anything, it was even worse. As I stood up in 2011, the Government ministers and their supporters noisily talked me down. They said they had a strategy, it was going well, they had the methadone programme and so on. After five years, I had enough of that too. There is a disconnect between the people doing the work and those directing.
"Another major problem in Scotland is that, as we have a system of government which is so strong and holds all the purse strings, the agencies and groups who depend on it for funding are loathe to call out its failures, fearing they will lose budgets or grants.
"Over the past 15 years, efforts have largely been about maintaining abuse of drugs, not reducing. We should make every attempt we can to try to get people off drugs. Anyone can be encouraged to reduce their methadone dose, in the way someone might cut down the sugar in their tea.
"The argument when the methadone programme was introduced was that it would stabilise users and allow services to intervene. The reality is that methadone is just breakfast before users go out and get more drugs. It's like saying to an alcoholic, we'll give you a couple of pints of beer in the morning and that'll keep you away from drink for the rest of the day. Logic tells you that's not going to happen.
"The solution, while difficult to deliver, is simple: give people a purpose in life. For most, this means a job which will help to get them out of poverty and occupy their time productively. Otherwise, if you are sitting in a housing scheme, looking out the window at the bouncing rain, and someone offers you some pills which will do you in for the next couple of days, then why not?
"Decriminalisation is just a diversion. Alcohol is legal and we are a world leader in problems with that too, so drugs legalisation isn't going to change a lot and could actually make things a whole lot worse.
"We need people compos mentis and encouraged to lead some form of productive life and the best way to achieve this is via the chance to get a job. We must not forget the importance of tackling supply."
---
There has been a lack of focus, attention and will
An ex-politician who served as both deputy health and deputy justice minister has criticised a lack of action in tackling Scotland's drug deaths scandal and said initiatives first suggested 14 years ago were still at the discussion stage.
Hugh Henry, who went on to serve as education minister from 2006 in the last Labour Scottish Government, said: "There is a complete lack of a policy framework to deal with this problem, to bring experts together, test what works and what doesn't, and invest appropriately.
"I recall, around 2006, asking Scottish Government civil servants to research various aspects. The debate was ongoing even then into strategies such as abstinence, safer use, decriminalisation and rehabilitation. I requested looking at users involved in each of these to assess success or otherwise.
"We lost the election in 2007 and it never came to fruition and I thought it was a real shame.
"A policy framework was beginning to develop but, 13 years on, it's still not in place. We were having these discussions all those years ago and talking about what should be done. This issue has not been prioritised. There has been a lack of focus, attention, imagination and will.
"There has also been a distinct lack of leadership. The one constant has been Nicola Sturgeon, as health minister, deputy first minister then first minister. She has been at the heart of this for 13 years.
"We were suggesting the use of naloxone, which can revive those overdosing, 15 years ago and suggesting first responders be trained in its use. But it's only just beginning to happen now.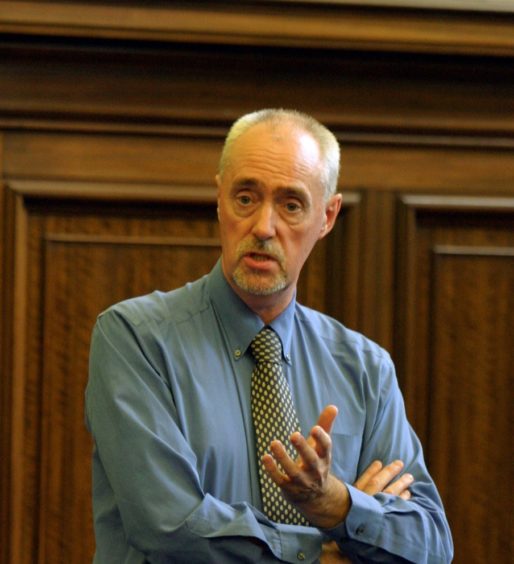 "Education and employment are also crucial to giving people knowledge and options in their lives. We need to intervene in the cycle of deprivation, substance abuse and addiction and medical treatment for those already affected, and devise a policy framework to pull it all together.
"There has been a huge cut in investment, policy drift and a lack of direction and the problems are only getting worse.
"No disrespect to (former public health minister) Joe FitzPatrick but he doesn't fill me with any confidence.
"It's disheartening and upsetting when you consider the number of families affected."
---
The foot has come off the pedal in terms of prevention and an ounce of prevention is worth a ton of the cure
The man who led Scotland's first national anti-drugs agency has criticised the quality of advice given to the government as the death toll climbed to a record level.
Alistair Ramsay, director of Scotland Against Drugs until it was wound down in 2006, said: "One of the issues which has bothered me for a long time is an understanding that governments make decisions based on advice they are given, often from so-called experts.
"On the issue of drugs, we have to look back and ask if the right advice has been given in the period up to now. The answer is clearly no.
"If the number of deaths had gone down and the situation had improved, the government's decisions would have been infinitely better than what they have been. The government need to ask if they are getting the right advice and, if they're not, they need to look somewhere else.
"When I was at Scotland Against Drugs in the early 2000s, we received a huge amount of money raised by Sir Tom Farmer for educating young people about the dangers of drugs. We were able to provide education for the headteacher and one other teacher in every single primary school.
"As a result we covered the ground, and I would ask what advice and support are schools currently receiving to cover what could be the next generation of users.
"The foot has come off the pedal as far as prevention is concerned and they say an ounce of prevention is worth a ton of cure. More effort and funding should have been directed towards educating people and to promote the alternatives to taking drugs, such as a healthier and more active lifestyle.
"At Scotland Against Drugs we realised we needed three strategies: short-term, to get to people who were not using drugs, medium, to get to people who were dabbling and, thirdly, damage limitation for long-term users. I think this three-pronged approach could lead to some progress."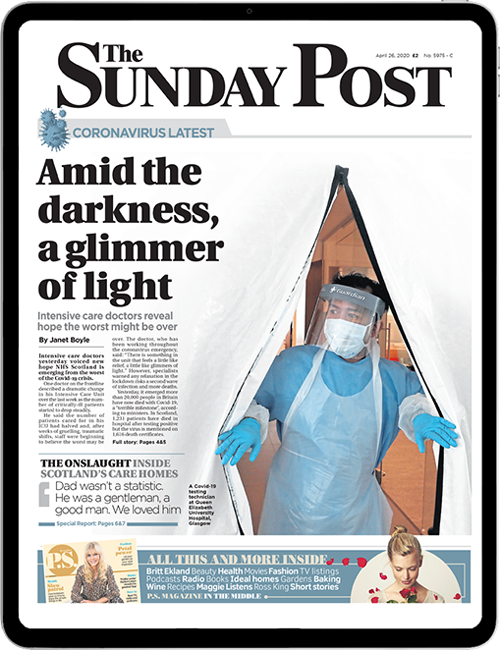 Enjoy the convenience of having The Sunday Post delivered as a digital ePaper straight to your smartphone, tablet or computer.
Subscribe for only £5.49 a month and enjoy all the benefits of the printed paper as a digital replica.
Subscribe