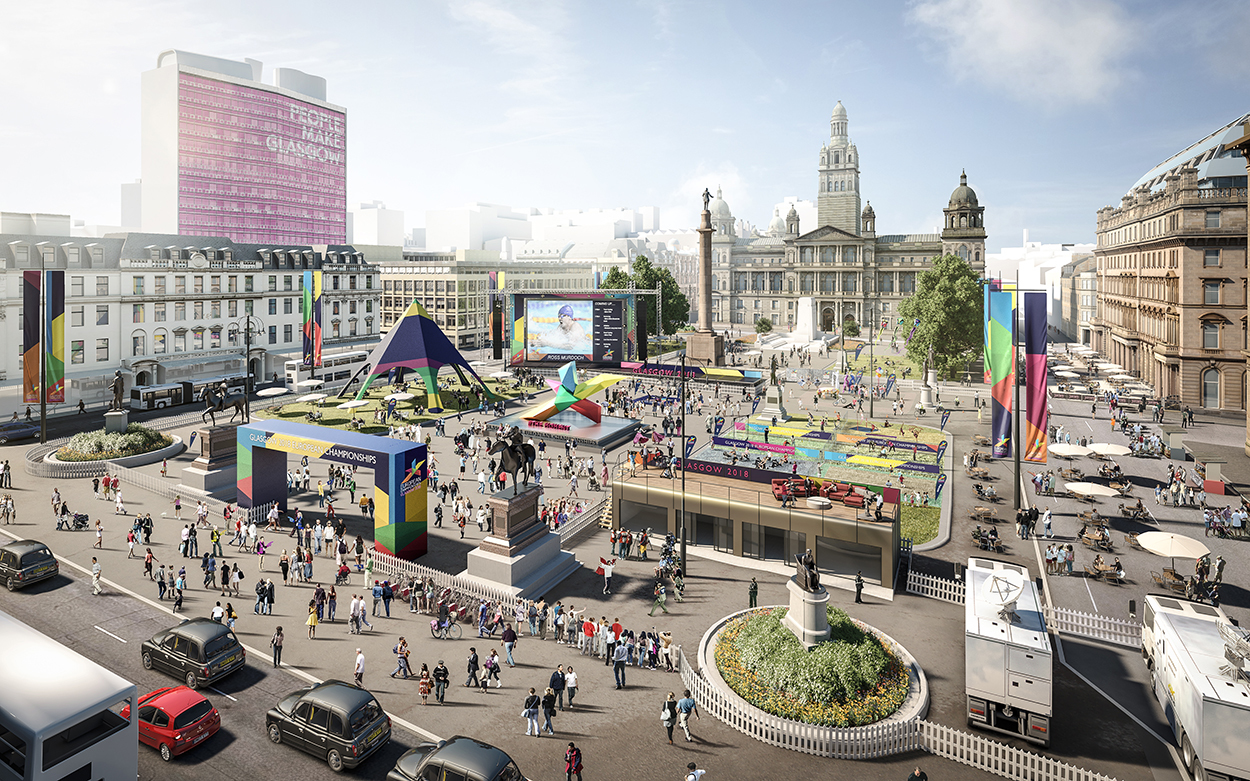 HE recalls having lunchtime sandwiches there on visits to Goldbergs department store while the Poll Tax protests raged around him.
Now Turner Prize-winning artist Douglas Gordon is celebrating the history and heritage of George Square in Glasgow.
Citizens of Everywhere! is one of the landmark events of Festival 2018, which runs alongside the inaugural European Championships that begin in the city on Wednesday. And coming home to curate Thursday's concert was an opportunity Maryhill-born Douglas couldn't pass up.
"I was thrilled to be asked and to be given 'carte blanche' to do something special in the heart of the city as it's taken over by the Championships," said Berlin-based Douglas, 51.
"The Square has been at the centre of so many big moments in history."
Having worked with her in Edinburgh last year, Douglas recruited makar Jackie Kay, as well as working with the Royal Scottish National Orchestra. Central to the concert will be found footage of singer and political activist Paul Robeson.
"I came across this Pathe film, with no sound, of him leading the May Day parade from George Square to Queen's Park in 1960," said Douglas.
Jackie is working on poetry to deliver with it and there will also be a version of Robeson's Old Man River and rock band Mogwai's Monument For A Forgotten Future, played by the RSNO.
"I hope that wherever you are in the city centre you may hear snippets," added Douglas.
Early days
The Square was laid out in 1781 and named after King George III. It was part of a New Town layout similar to that of Edinburgh but was just a muddy hollow in its early days. Things changed after the opening of Queen Street station in 1842 and, after having been a private garden for plush townhouses, it became a public space. In 1883, seating was laid out for dignitaries attending the October 6 ceremony for the laying of the City Chambers' foundation stone. Most striking of the statues in the Square is the 80ft central column.
Nelson Mandela
Three years after his release from prison, Nelson Mandela visited Glasgow. During his incarceration he was offered the Freedom of the City and, just a year before he became South African president, he came to offer his thanks. During the visit in October 1993, a 15,000-strong crowd gathered in George Square and he told them how, though he was physically denied freedom at home, Glasgow refused to accept apartheid and declared freedom – he then joined them in a dance!
Riots and strikes
The Square has often been a gathering point for protestors with the Poll Tax just one issue bringing people on to the streets. But the darkest times were in January 1919 with "the Battle of George Square" or "Bloody Friday". Workers struck for shorter hours after the First World War and the Government feared an uprising. With protestors outside City Chambers, rioting broke out and troops were called in.
City of Culture concert
The city, and indeed the nation, celebrates in style in the Square with one of the most memorable concerts marking Glasgow's year as City of Culture in 1990. The Big Day saw acts like Deacon Blue and Texas perform to a quarter of a million in the city, with Sheena Easton notably pelted by the crowd at Glasgow Green. Millions more tuned in on Channel 4 and George Square was packed as Hothouse Flowers and Wet, Wet, Wet entertained.
Makeover 
The Square could have looked very different today if the city fathers had had their way. Plans were announced in 2012 for a £15 million makeover to restore its "lost grandeur" ahead of the 2014 Commonwealth Games. The famous statues were to be moved to effect changes enhancing "Glasgow's reputation as an international city". But there was widespread opposition – and the scheme was scrapped.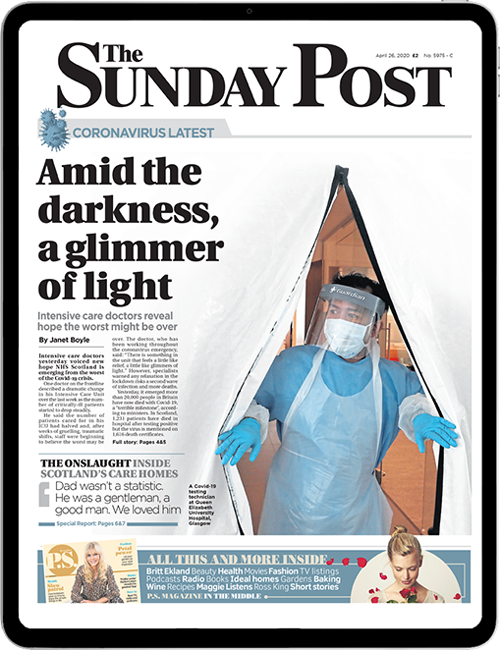 Enjoy the convenience of having The Sunday Post delivered as a digital ePaper straight to your smartphone, tablet or computer.
Subscribe for only £5.49 a month and enjoy all the benefits of the printed paper as a digital replica.
Subscribe