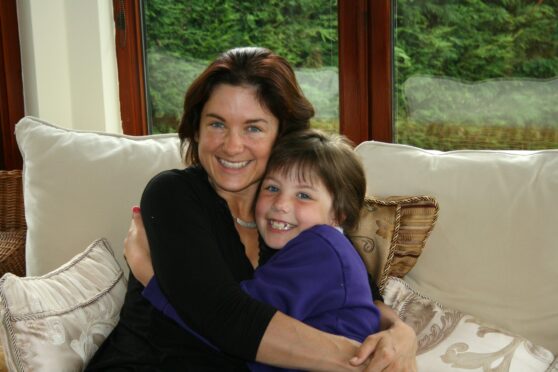 Scotland's young people face an unprecedented and worsening mental health crisis despite promised reform and resources, experts warn today.
In the year since a Sunday Post investigation into the national emergency prompted ministerial pledges of urgent action, the number of people referred to Child and Adolescent Mental Health Services (CAMHS) has increased 150%, according to official figures.
The number of open CAMHS cases across Scotland at the end of June, the most recent figures available, stood at 28,988, approximately one-in-40 of all under-18s in Scotland. The number of young people waiting more than a year for treatment trebled in the 12 months to March.
Last year, the mothers of children, who took their own lives after failing to get treatment quickly enough, spoke to us in a bid to highlight the failures of the services and trigger action.
Today, they reveal their dismay that, despite ministers' promises, the situation is even worse with even more young people enduring long waits for crucial treatment.
Psychiatrists, GPs, support services, charities and politicians echoed their concern. Martin Crewe, director of Barnardo's Scotland, said: "Lockdowns and other social restrictions have disrupted education, increased financial hardship for families and isolated children and young people from their friends, teachers and other trusted adults, all of which are fundamental to their mental health.
"We work in more than 400 schools across Scotland and our staff are reporting more children than ever struggling with their mental health as a result of the pandemic. This is reflected in the numbers of young people referred to and waiting for CAMHS support recently hitting the highest point on record.
"Restrictions have been unavoidable and despite a huge effort by a range of services to mitigate the impact, we can't turn away from the immense toll they have taken on our children's mental health.
"This is why early intervention and alternatives to CAMHS are crucial, and why we are calling for increased investment in family services, well placed to support those who need help."
Public Health Scotland figures last month showed 10,193 children and young people were referred to CAMHS in the three months up to the end of June, an increase of 150% on the 4,052 for the same period last year and up 30% on January to March this year.
At the time of our award-winning investigation last October, there were 28,425 open cases in child and adolescent mental health services.
By June the number had risen to 28,988. The figures also show the number of young people waiting more than a year for treatment trebled in the year up to March, while more children and young people are waiting over the target 18 weeks to start treatment – up from 26% in 2017/18 to 33% in 2020/21.
For the period up to the end of June, more than a quarter of children and young people referred were not seen within 18 weeks, well short of the Scottish Government's aim that just 10% should miss this target.
Following our reports last year, then mental health minister Clare Haughey – one of three MSPs to hold the ministerial brief for mental health since 2018 – said the government was taking meaningful action on mental health and said they'd moved to recruit 80 more CAMHS staff.
The Sunday Post View: What kind of country is this if we cannot give help to those in need?
Experts say at least 320 are needed, a number which the government say they're now attempting to meet.
Crewe added: "The Whole Family Wellbeing Fund recently announced by the Scottish Government is welcome, but we need to see it become a long-term commitment.
"As a matter of urgency, we need to ensure there is sufficient, appropriate, mental health and wellbeing support available in all schools and communities to support this generation of children and young people when they need it the most."
Dr Catriona Morton, a GP in Edinburgh and deputy chair of the Royal College of General Practitioners' Scottish Council, told Holyrood's public audit committee this month: "The feedback I've got is that the waiting times are often one to two years and that's also a deterrent to referral because, if you know people aren't going to be seen for such a long time and receive treatment for such a long time, it means it's difficult to say to a patient 'this is what's going to happen'.
"The feedback is that GPs, and I include myself, will think three or four times before even considering a referral and we have high levels of referral rejections."
INVESTIGATION: Mental health care for young Scots in crisis say families and leading experts
Morton read a text from a fellow GP whose 12-year-old daughter had been on CAMHS' waiting list for more than two years, which stated: "In this time her anxiety has progressively worsened and has become critical in the past two months to the extent that she can barely leave the house.
She's been to school less than six days since the start of term. The school have been contacting CAHMS twice weekly asking for her to be urgently seen. The impact on children and their families cannot be overstated."
Willie Rennie MSP, the former Lib Dem leader who has campaigned for greater action to tackle the mental health crisis, said: "The legacy of a decade of flat-footed responses to this unfolding crisis meant that when the pandemic hit the care system was overwhelmed.
"If only the SNP government had heeded the pleas from those who saw this crisis coming. The government must accelerate the programme of change including deploying the thousands of under-utilised independent mental health counsellors to aid the NHS."
The charity Papyrus Prevention of Young Suicide say they "remain fearful that children and young people continue to be denied the high-quality care and professional support they need". Over the last year, the charity saw a 25% increase in the number of calls, texts and emails to its confidential helpline.
Ged Flynn, the charity's chief executive, said: "Vulnerable children and young people need time to heal after the trauma of lockdown which left them feeling lonely, distressed and struggling to cope.
"We stand ready to work with all services in Scotland. It is important young people know that help is available."
Samaritans Scotland director Rachel Cackett said: "Our young people, who have faced disruption at key stages of their lives and have suffered uncertainty and a loss of connection over the past 18 months, have been particularly vulnerable."
Kevin Stewart, minister for mental wellbeing and social care since May, said £40m has been committed to improving CAMHS this year and the service will be closely monitored to ensure waiting times get better.
He added: "This is part of our additional £120 million Mental Health Recovery and Renewal Fund. Our £1 billion NHS Recovery Plan is also committed to ensuring that by 2026 at least 10% of frontline health spending will be dedicated to mental health, including sufficient funding for around 320 additional staff in CAMHS."
---
For confidential suicide prevention help and advice call Papyrus on 0800 068 4141 text 07860 039967 or email pat@papyrus-uk.org
You can contact Samaritans by phone on 116 123, by email jo@samaritans.org or visit www.samaritans.org/branches to find your nearest branch.
---
There is lots of talk, lots of meetings, groups and strategies but when it comes to action, real change, what happens?
by Alice Hinds 
Exactly a year ago, they spoke to The Sunday Post about the loss of their daughters, hoping their stories of loss and of systemic failure in mental health services for young Scots would help bring change.
Today, they say, those hopes have been dashed as promised reforms stall and far too many young people wait in despair for life-changing lifesaving help that never comes.
Every day since her daughter Evie's death in November 2014, just one week after being discharged from Royal Edinburgh Hospital, Freda Douglas has asked her herself what more she could have done.
"I wish I had known then what I know now – maybe I would have approached things differently," she explained. "Everyone in my situation feels that on a daily basis. What else could I have done? What might have changed things? Could I have seen the warning signs? You constantly berate yourself thinking about the 'what ifs'."
However, as a 2016 ombudsman investigation concluded, it was failings by mental health services in Lothian that led to Evie, just 21, feeling "lost and abandoned" after being discharged from the service after barely a month, with no care plan or emergency follow-up support. In the weeks, months and years following Evie's suicide, Douglas has battled for change – and she now fears it has all been in vain.
She continued: "In the seven years since my daughter's death, frustration has been the biggest issue. After the fight we went through, taking the case to the ombudsman and having an investigation, recommendations were made and I thought, 'We are getting somewhere, we are making an impact'.
"But I don't see evidence that the recommendations were implemented. There's a lot of talk, lots of meetings, groups and strategies, but when it comes to the action, what happens? How is it implemented, and what changes are actually made? We seem to talk about change but don't get around to acting on it."
That stark, dismaying assessment is shared by Ruth Moss, who lost her daughter, Sophie Parkinson, when she took her own life at her home in Liff, near Dundee, in March 2014, aged 13.
A Fatal Accident Inquiry into Sophie's death found that a structured risk assessment and better communication between her parents and Child and Adolescent Mental Health Services (CAMHS) could have prevented her death.
Speaking to The Sunday Post one year ago, Moss called for a complete overhaul of CAMHS, and now fears the time it has taken for government policy to be implemented is time children in crisis do not have.
She said: "Government policies, while very noble, take time and money to trickle down to the frontline – and children don't have that time. They need help now.
"When children have to wait, you feel abandoned by the service and also helpless as parents. I just felt like a failure, if I'm honest. I couldn't keep my child safe because they needed professional help, and we just couldn't get it."
However, witnessing first-hand the "abysmal" quality of care after being referred, Moss is quick to point out that the problem is not just waiting times.
She continued: "It's about the quality of the service once you get in there, and that's very hard to measure. We can audit waiting times, look at them and say, for example, 'Well this is the percentage of children that got into the service within the 18 weeks, these are the ones that didn't, and these are the number of projected referrals'.
"That's all very objective data – but who's auditing the service after that? It's a two-fold problem. You only need to read need the FAI report into Sophie's death, and the two expert witness reports, which are pretty damning. Sophie would be alive today had preventative care been good."
For Douglas, who now volunteers as a counsellor, it's not just children who are at risk from backlogged mental health services. Although the full impact of
the pandemic is not yet known, she says demand has already started to grow, and adults are suffering, too.
She said: "Mental health services for people beyond 18 are in a dire situation. I hear from people who are suicidal and have actively searched for help only to find it's just not there. They are faced with waiting lists – endless waiting lists – and even when they are in crisis, presenting, for example, at a psychiatric hospital, they are listened to for a wee while before they are told they will be OK and are sent home.
"People just don't know where they can go. Even in my counselling role, I don't know where to signpost people because it seems like it's just waiting lists everywhere.
"We are doing a much better job now, I think, of raising awareness of mental health, but what is the follow-up? If you do reach crisis point, what service is there? There really is very little – it's almost like a postcode lottery."
She continued: "For me, the only way we can improve the situation for everyone is if we go right back to the roots with education. If the next generation are better prepared, if they know what the early signs of declining mental health look like, then maybe society will be better prepared.
"It's about normalising the conversation."
---
Nothing has changed. It's devastating
by Alice Hinds 
It has been six years since her 13-year-old daughter Aaliyah took her own life; one year since she told The Post how the schoolgirl was failed and failed again, lost in the system, with nowhere to turn.
Today, Lisa Bond admits it is devastating to know that so many families are still struggling to access the care and support their children and young people so desperately need.
"It's tragic, really tragic," she said from her home near Galashiels. "It's devastating to know that nothing has changed. After everything we went through – including going through a significant case review – no lessons have been learned."
After first realising her daughter had started to self-harm, aged 12, in January 2014, Bond tried everything she could to find help, including reaching out to the police, social work, and Child and Adolescent Mental Health Services.
We tried to get Aaliyah help but no one listened. She got lost in the system, just bouncing around from one person to the next
Aaliyah was later admitted to Borders General Hospital after she made her first suicide attempt in July 2014, but was later discharged and staff shortages meant she did not receive support in school until the following year.
Bond said: "She was brushed off time and time again. Locally, nothing has been learned from Aaliyah's case, so nationally I imagine it hasn't either.
"When Aaliyah was seeing a school psychologist that one person was covering three schools. There really should be somebody in every school, just like you would have a nurse. There needs to be someone that children and families can go to in a crisis.
"Things are not getting any better and it's really disappointing."
---
The Psychiatrist 
Dr Smith is chair of the Child and Adolescent Mental Health Services Faculty, Royal College of Psychiatrists in Scotland
We welcomed the recent announcement by the Scottish Government of the Recovery and Renewal Fund, but it is no quick fix. About one in 100 children and young people is still being referred to Child and Adolescent Mental Health Services and what we need now is real resources – not cosmetic changes.
It's no surprise some of our vulnerable young people have been affected by the pandemic and we've seen a rise in cases of heightened anxiety, eating disorders and depression.
We've seen an increase in those seeking treatment with waiting times increasing substantially. We also continue to see a postcode lottery of spending. Our research this year revealed huge differences in the level of funding on CAMHS between health boards. This needs looked at, so every child and young person is given the best chance of treatment and support wherever they may live.
To meet the Scottish Government's own target of 90% waiting times by 2023 will require sustained investment.
The funding promised is a good start but demand is not keeping up with supply. We need it to be delivered urgently, along with 320 new children and adolescent mental health staff in all areas of services.
Young people need to be able to access the right support at the right time from the right services.
---
The GP 
Dr Catriona Morton is a GP in Edinburgh and deputy chair of the Royal College of General Practitioners' Scottish Council
The pandemic has undoubtedly had a major impact on the nation's mental health and young people have been profoundly affected.
Unfortunately, Child and Adolescent Mental Health Services' waiting times remain tremendously long, with many referrals still being rejected. We are hearing from some GPs that they are seeing more children and adolescents presenting with mental health problems, and a very significant increase in adults requiring help.
Deteriorating mental health in other family members can have profound effects on younger people in the same household.
Bereavement has also had an impact. We need to see more support for mental health available in schools, and more provision for those with less severe problems too.
We also require shorter waiting times for those that have been referred and reduced rejected referrals.
When it comes to assessing children who may be referred, it is key that our most vulnerable patients are able to spend more time with their GP and this is why we strive to deliver 15-minute appointments as standard.
It is clear that all professions within the NHS are under immense strain, therefore investment in general practice is crucial in order to ensure that children have access to mental health services that are fit for purpose now and in the future.
---
The Campaigner 
Jo Anderson is Director of Influence and Change, Scottish Association for Mental Health
We have been campaigning for better mental health support for young people for a number of years and over that time we've seen countless promises from Scottish Government which fail to materialise.
There is no denying the scale and urgency of the problem. Many children and young people wait more than four months for their first appointment with Child and Adolescent Mental Health Services and the average waiting time is consistently over two months.
After the initial wait, one in five are rejected from the service altogether.
We know from speaking to young people and their families that many feel they have to be in crisis, self-harming or feeling suicidal, before they get help.
This is a persistent problem, yet there is little evidence to indicate that access to support has improved. The Scottish Government recently dropped the term "rejected referrals" from official statistics and, while we would love this term to be obsolete, simply changing the language doesn't help the thousands of young people who are still being turned away.
Our ask to the Scottish Government is clear. We want to see a fully resourced commitment that every child or young person who needs mental health support will get it at the first time of asking, without the threat of rejection.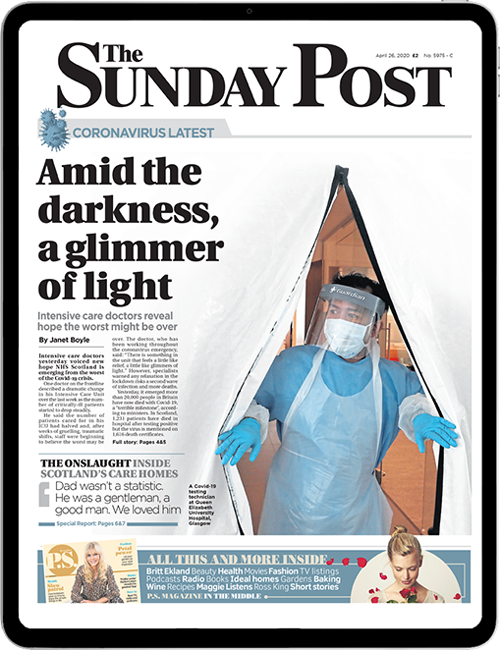 Enjoy the convenience of having The Sunday Post delivered as a digital ePaper straight to your smartphone, tablet or computer.
Subscribe for only £5.49 a month and enjoy all the benefits of the printed paper as a digital replica.
Subscribe