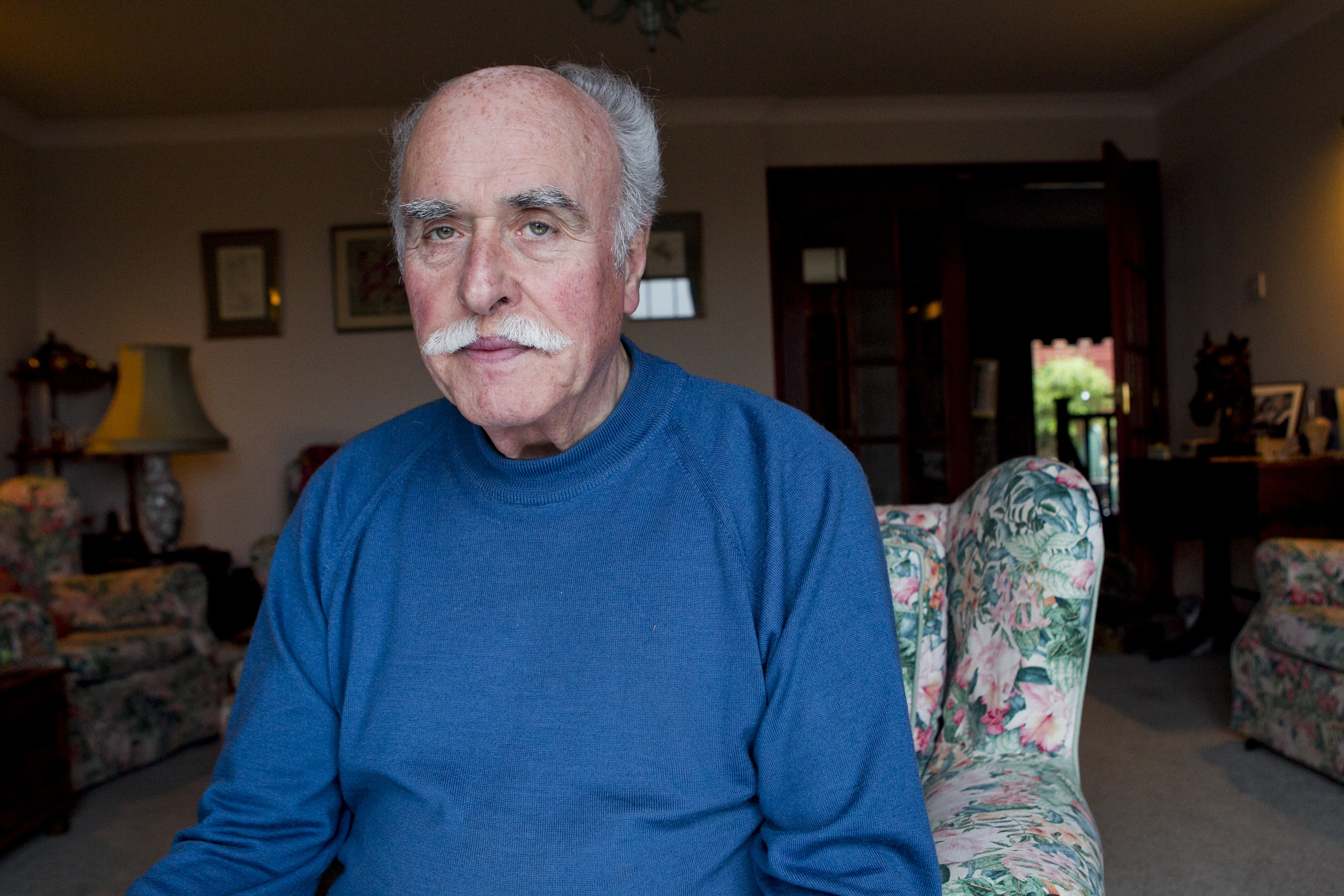 A DAD handed a six-figure payout after a bitter five-year legal battle over his wife's death says an apology from the NHS is "too little, too late".
Noel Valerio and son Paul have been battling health chiefs for more than five years since Frances, 69, passed away.
The retired finance worker died six weeks after being sent to Drumchapel Hospital in Glasgow for physiotherapy while recovering from a stroke.
The family hoped the move to the rehab hospital from a high-dependency unit meant she was on the road to recovery and would soon be home.
Instead, Frances developed deadly septicaemia after suffering a urinary tract infection.
Since then Noel, 73, has been demanding an apology from the NHS.
Because no one was prepared to say sorry, Noel launched a legal action against NHS Greater Glasgow and Clyde.
It has now paid out a six-figure sum to the family – and finally delivered the apology he wanted from the start.
But Noel says it's a case of "too little, too late" and, had NHS chiefs offered it in the first place, he wouldn't have pursued a civil action.
Noel, a former finance boss, said: "It was never about the money. It was about justice. I and our son, Paul, wanted justice for Frances.
"For five years the NHS has thwarted my repeated attempts for them to clear up its mess.
"They hoped that I would run out of money or run out of steam.
"But I was determined that I would get answers.
"If they had said sorry at the very start for their blunders it wouldn't have cost them so much."
Frances suffered a stroke at the family home in Bearsden, Glasgow, in February 2011.
She was ultimately transferred to Drumchapel Hospital, where she would beg her husband to take her home, telling him she was "scared" to be left there on her own.
Noel said the care she received was far from satisfactory.
"The physiotherapy was first class but the care was anything but," he said.
"Frances needed assistance to move around and get to places like the toilet.
"But instead of helping her they would let her soil herself and then mark her medical records as being 'incontinent'.
"A doctor at Western Infirmary told me to make sure Frances got plenty of water as dehydration was the most common way to get a urinary tract infection.
"Yet almost every day I went in, there was either no water for her to drink or it was left out of reach, leaving her dehydrated.
"That also went for her diet. My wife had coeliac disease, meaning she couldn't eat anything with gluten in her food.
"But that was ignored."
With the NHS unable to supply her meals, Noel was given special permission to cook them instead.
It meant he soon found himself travelling to the hospital four times a day.
By April, the physiotherapist said Frances was well enough to go out for a day with Noel.
"I was ecstatic she was getting better," added Noel.
But went to pick her up just hours after last seeing her, he found her unconscious in bed with a nurse trying to give her medication.
Noel said: "She was lying there fully clothed with a nurse forcing a capsule into her mouth.
"I said 'stop it – she's not able to swallow it'. It was going to choke her."
Noel demanded a doctor be called but weekend cover meant there were none on the wards.
Short of resources, it was decided to call an ambulance to take Frances back to the Western Infirmary's emergency department – six weeks after staff had sent her to Drumchapel thinking she was getting better.
Noel said: "I told them I was phoning an ambulance because there were no doctors at Drumchapel and the consultant wasn't around.
"When paramedics arrived they found a septicaemia rash on her leg.
"When we got to the Western I remember going in to see her. "My wife had five tubes in her neck and blood was everywhere.
"The doctor said 'you do realise how ill your wife is?' "I said 'no, I thought I was taking her out for the day.'"
Medics told Noel that Frances's organs were slowly shutting down.
Three days later he was called into the room and given the devastating news that there was no hope left.
Noel said: "It was septicaemia that killed my wife. I sat with her until her heart stopped.
"It's hard to take – I thought she was getting better.
"When I started my complaint process I wasn't looking for a claim.
"I wanted someone to come to me and say: 'You were treated badly and we've taken steps to ensure it doesn't happen again'.
"But they didn't do that.
"Instead I was given meaningless platitudes in letters like 'we have learned from this'.
"What kind of thing is that to write to someone?
"I couldn't accept my wife's death was being treated as a training issue."
He claims a specialist report obtained by his solicitor showed the septicaemia came from a urinary tract infection she had developed, which had been diagnosed but not treated properly.
After he launched a complaint, NHS Greater Glasgow and Clyde wrote to Noel in 2011.
Its director of rehabilitation and assessment said at the time: "It is clear that we failed to deliver some of the most important aspects of personal care and that was unacceptable."
The hospital, which was in one of Scotland's most deprived areas, was shut for good last year.
But Noel doesn't think the closure spells the end of care issues like the one Frances endured.
"Shutting the hospital doesn't mean stopping mistakes," he added.
"The staff responsible will only have moved to other hospitals."
Margaret Watt, of Scotland's Patient Association, believes complaints should always be resolved quickly.
She said: "The way Noel and his family were treated was appalling.
"We hear from too many of our patients that complaints like this take years to be resolved."
A spokeswoman for NHS Greater Glasgow and Clyde confirmed Noel had received an apology.
She said: "We have already settled the legal claim raised by Mr Valerio in 2011 and acknowledged at that time that there were failings with the care provided to his late wife.
"We have also apologised to him and would like to reiterate our apologies again and our condolences for his loss."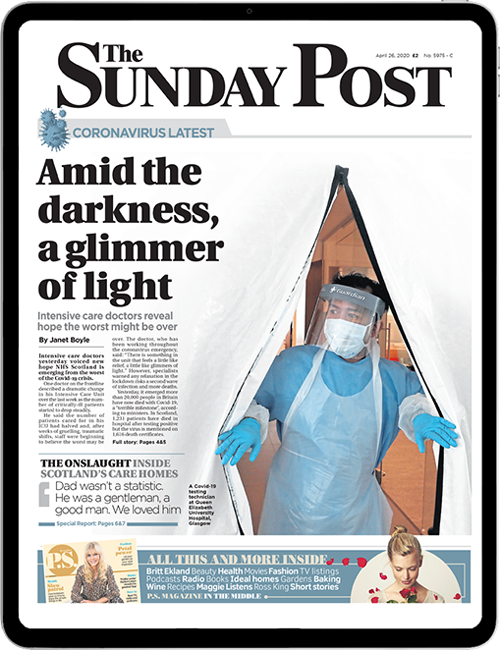 Enjoy the convenience of having The Sunday Post delivered as a digital ePaper straight to your smartphone, tablet or computer.
Subscribe for only £5.49 a month and enjoy all the benefits of the printed paper as a digital replica.
Subscribe