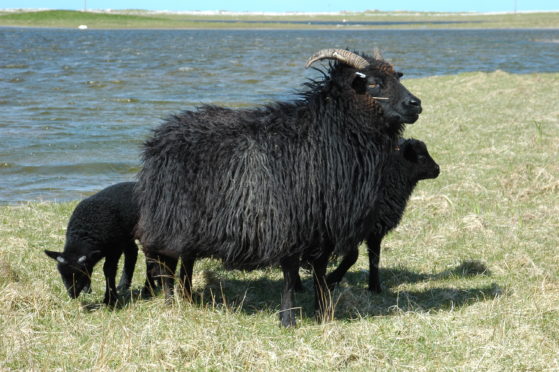 With the popularity of Veganuary at the start of this year, trying a vegan diet for a month, farmers have never had to work harder to persuade the general public to eat meat products.
People are becoming increasingly dissatisfied with the way our food is produced and the impact it has on the environment. Awareness is growing of the need to keep farm animals in good conditions and standards of care.
Those who still eat meat want to know it was happy and healthy while on the hoof, not transported the length and breadth of the country to meet its end.
There is a pressing need for produce to be sustainable, with low food miles and grown without the addition of unnatural feed or growth promoters.
Our own purebred native sheep, pigs and cattle are the perfect animals to convince those on the verge of turning vegetarian to continue to eat some meat.
I have had a particular interest in Britain's hardy native sheep breeds since childhood, when I had my first pet lamb.
However, sheep are, in fact, not native to the British Isles or northern Europe and were introduced some 6,000 years ago from Asia and mainland Europe.
All sheep can trace their ancestry back to the wild mouflon – a feisty wild ovine that was first domesticated around 8500BC. Since then, sheep, as with many farm animals, have changed drastically.
In this country, they have evolved and been adapted into dozens of superb breeds – each with an ability to suit our diverse habitats.
From the large breeds of central England, such as the Border Leicester, to the diminutive, primitive sheep from the islands, each is able to thrive and do a particular job.
The most fascinating of all British sheep breeds is the group referred to as the northern short-tailed sheep, which includes the North Ronaldsay, Shetland, Soay, Boreray and Hebridean. Some of these are thought to have been brought to our country by the Vikings. Not only are they primitive, colourful sheep, incredibly hardy and eking out a meagre existence in the barest of places, they are also very attractive.
Overflowing with character and blending in perfectly with the wide-open land and seascapes of the islands, many of a growing number of island flocks retain an inherent wildness.
Another major asset to these robust sheep is that they are far less damaging to the habitat, require minimum input by way of expensive feed and have tough feet less prone to the perils of rot.
Many of them, depending on where they live, also eat seaweed and, during the winter months, when natural grasses and herbs are scarce, this iodine-rich food can form an important part of their diet.
My first encounter with the Hebridean was in the 1970s when I saw a group of dark sheep cudding in the shade of an oak tree at a sprawling park in front of an equally vast house in the Borders.
What astonished me was that some of them had four horns. It gave them a fascinatingly prehensile appearance and I was later to learn that some of these primitive breeds might also have up to four pairs. These dark-fleeced sheep were often called the St Kilda, a name that gave rise to continuous controversy.
Though there were records of black multi-horned sheep on St Kilda before the 1880s, unlike the Soay and Boreray that are still kept as wild, self-sustaining flocks on the archipelago's Hirta and Boreray, the St Kilda sheep did not originate here.
By the time I had my first view of these attractive, dark little sheep, numbers had crashed. White sheep were now in vogue, as is well documented. The St Kilda, together with other primitive sheep, had fallen from fashion during the mid to late 18th Century and early 19th Century, ousted by the arrival of the larger Scottish Blackface and the Cheviot. The last few were taken as curiosities to be kept in parks surrounding large country houses because of their unusual looks.
It was a fortuitous fad for it undoubtedly saved the breed from extinction.
In 1973 the Rare Breeds Survival Trust recognised these extraordinary sheep needed help. By 1994 they were officially recognised as a breed in their own right and renamed Hebridean sheep. Since then, they have rightly found popularity once more, with some breeders favouring the multi-horned type with their bouffant topknot on their heads and others preferring sheep with a single pair of horns and in some cases, hornless. Hebrideans are now recognised as perfect for conservation grazing and, being efficient browsers, are in demand to keep encroaching scrub in check on nature reserves all around the UK – including on the RSPB's reserve on the tidal island of Oronsay, adjacent to the island of Colonsay.
The Forestry Commission also uses Hebrideans to help with management in various habitat restoration projects.
On Berneray, a small island joined to North Uist by a causeway, Andrew and Meg Rodger keep Hebrideans on Sunhill Croft.
Meg says: "We allow our sheep to mature slowly. Having first reared lambs on the croft where they freely forage on grass, seaweed and heather, we then take them by boat to uninhabited islands in the Sound of Harris.
"In their second autumn, they are referred to as hoggets. Their meat is dark red with little fat and exhibits a texture and flavour more akin to that of delicate wild game than commercial fat lamb.
"The combination of these vital foraging elements means that our animals are healthy and their meat is aromatic with a slightly sea-salty flavour.
"Living on Berneray we are constantly reminded of our environmental responsibilities. Our croft practice aspires to the best in animal husbandry and careful consideration of our beautiful island ecology."
May the little black sheep of the British native family continue to find its rightful place in a world increasingly dominated by tasteless mass-produced food.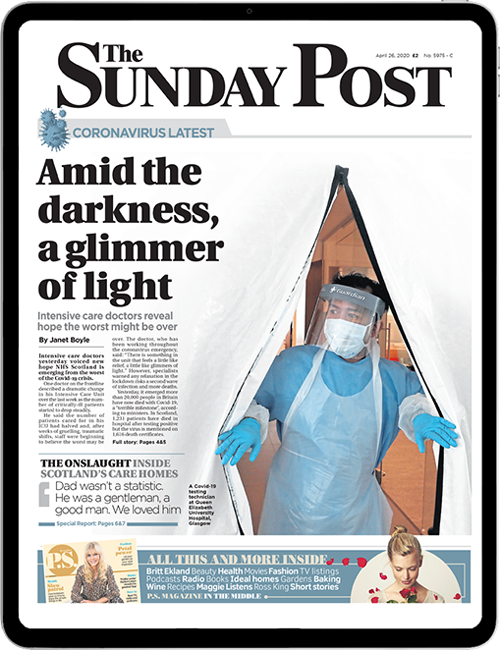 Enjoy the convenience of having The Sunday Post delivered as a digital ePaper straight to your smartphone, tablet or computer.
Subscribe for only £5.49 a month and enjoy all the benefits of the printed paper as a digital replica.
Subscribe