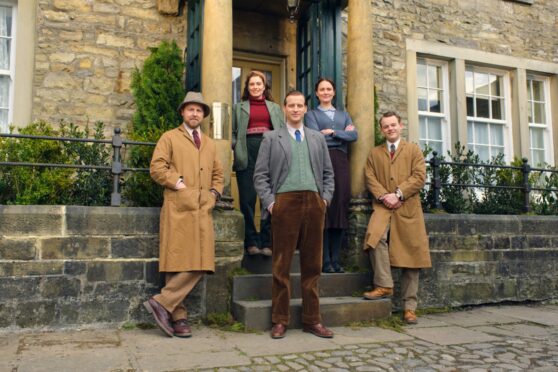 It was a role he wanted with a passion but Nicholas Ralph has told how his family were even more keen on him playing James Herriot.
He beat off 60 other actors to win the part of the vet in the rebooted All Creatures Great And Small, his first TV role but, before the popular series returns for a Christmas special, he told how he got his big break.
After studying acting at Inverness College and the Royal Conservatoire of Scotland, he'd just secured a theatre role when the part came up.
"I'd landed the lead in a new play at the National Theatre of Scotland and it was a few days before the curtain would go up," Ralph remembered.
"I'd received an email from my agent asking me to audition for the part of James Herriot and I remember thinking, James who? I hadn't come across the books or even heard of the man, or his creator, Alf Wight."
Wight, a graduate of Glasgow Veterinary College, had attended Yoker Primary and Hillhead High School. His book All Creatures Great And Small, about life as a vet in Thirsk, Yorkshire in the 1930s, was first published in 1972. Several more followed, written under the pseudonym James Herriot, and he went on to sell more than 60 million copies worldwide.
The original BBC series starring Christopher Timothy as Herriot ran from 1978 to 1990 but the series and the books that inspired it had passed Ralph by.
Interviewed for a companion book to the series, The World Of All Creatures Great and Small: Welcome To Skeldale House, he said: "I had no idea that the theatre I was in was just six miles from the Glasgow homes where Alf grew up, first at 2172 Dumbarton Road then at 724 Anniesland Road. I was only a mile from what had been Glasgow Veterinary College in Buccleuch Street, where Alf studied to become a vet."
Ralph got to work preparing for the audition in downtime while appearing in the National Theatre of Scotland play Interference, which premiered at City Park in Glasgow in March 2019. He recalled: "Eleven pages of script were sent to me. It was an incredible script, easily the best writing I'd come across for a long time.
"I felt an immediate connection to the character. He had such compassion and patience but also a backbone, and would stand up to anyone, especially when it came to the wellbeing of an animal.
"Little moments like that provided the connection between James and me. The scripts were funny and as I was reading I was laughing out loud. The dialogue was incredible. I wanted to play James Herriot.Every spare minute I had – even in the dressing room before dress rehearsals – I went over the script.
"Members of the cast in the play helped me by reading the lines of All Creatures' other characters. I desperately wanted this part."
He even went to Glasgow University archive to find Alf's records of his days at the veterinary college in the 1930s. He said: "I was mesmerized as I read through his report cards showing his grades and attendance. I had learned that Alf was unwell when he was at vet school. I saw from his report card that, of everyone who had finished the course, he had one of the highest absences.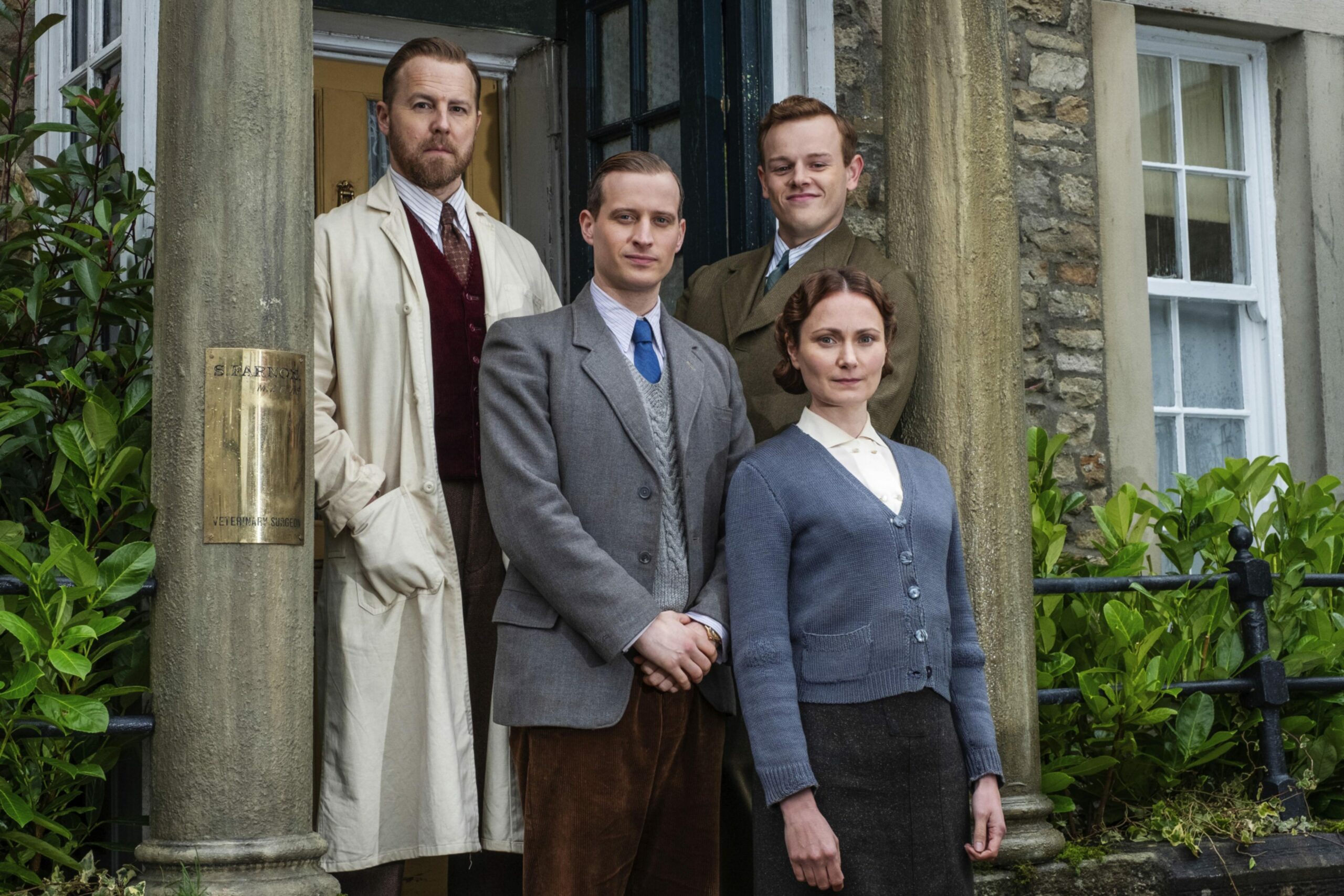 "Yet, when it came to grades, he was within the top three students.
"At that moment, I was even more impressed by Alf Wight and I said to myself: 'I really want to do a good job.'
He was delighted to be asked back for a second audition but had decided not to tell a soul for fear of jinxing it.
"I am superstitious. I like to keep my cards close to my chest," said Ralph. "But, with this part, when I had been recalled for a second audition, I was talking to a friend and broke my golden rule and said something like, 'I'm kind of up for this thing'.
"Well, he told my folks. Meanwhile, the next play I was doing took me to Eden Court Theatre, Inverness, and my parents came to see it.
"After the performance they said, 'Nick, you never told us about All Creatures Great And Small?'
"I said: 'Don't ask me about it. I don't want to jinx it.' They were constantly waiting for a phone call with good news. They weren't the only ones.
"My mother and Aunt Moira were huge fans of Herriot. Somehow that had passed me by. I was also blissfully unaware that Moira's husband, my Uncle Henry, had the entire collection of Herriot's books, signed by the author.
"As a lad, he'd gone to Thirsk, visited the veterinary practice and met Alf. This cherished collection has remained my uncle's pride and joy and rightly so.
"But how many times must I have walked past that signed collection at his home?"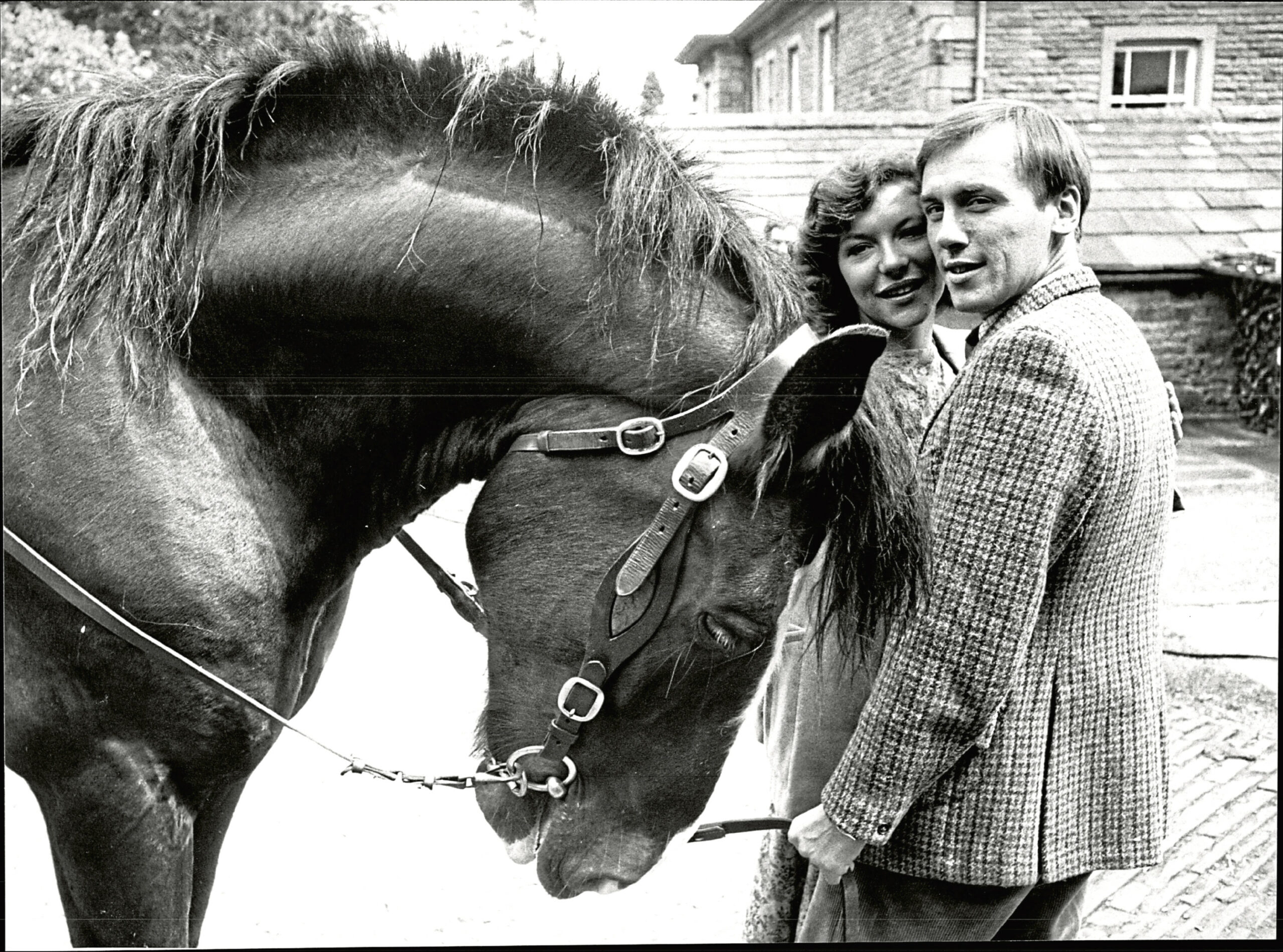 Ralph was on holiday in Marseille with only a patchy phone signal when he received a call to say he'd got the part.
He said: "I saw there were missed calls from my agent. I phoned and her opening words were: 'I wanted to call you, to congratulate you, on getting the part of James Herriot.' I was shouting with joy.
"My parents were over the moon. They were bouncing off the ceiling, and my uncle, aunt and all the family were delighted."
The new All Creatures Great And Small premiered on Channel 5 in September 2020. The second series finished a six-week run last month and there is a third in the pipeline. All episodes are available for streaming on My5.
The series, which also stars Samuel West as vet Siegfried Farnon, Callum Woodhouse as his student vet brother Tristan, Rachel Shenton as farmer's daughter Helen Alderson and Anna Madeley as housekeeper Mrs Hall, achieved record viewing figures of five million at its peak and became Channel 5's biggest show in five years.
It launched in the US too, to rave reviews. At the end of series two, James Herriot asked Helen to marry him.
Now fans of the series can't wait for the 75-minute Christmas special, which they hope will feature the wedding, and will air in late December.
The exact date will be kept under wraps until the much-anticipated festive television schedules are finalised but finishing touches were being put to the episode last week.
---
The World Of All Creatures Great And Small: Welcome To Skeldale House, with a foreword by Alf's son, Jim Wight, is published by Michael O'Mara Books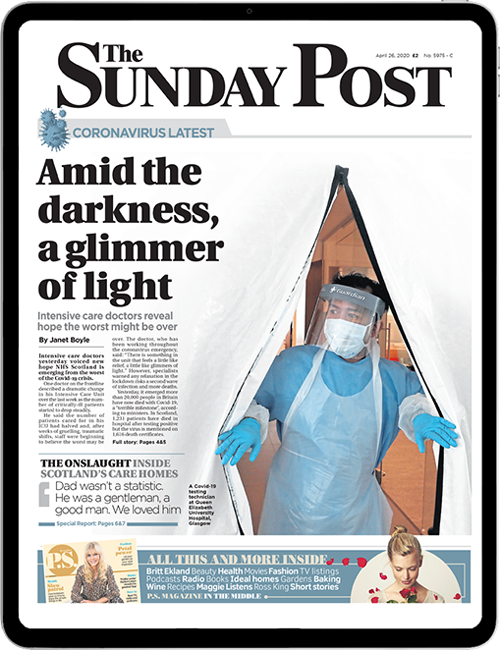 Enjoy the convenience of having The Sunday Post delivered as a digital ePaper straight to your smartphone, tablet or computer.
Subscribe for only £5.49 a month and enjoy all the benefits of the printed paper as a digital replica.
Subscribe