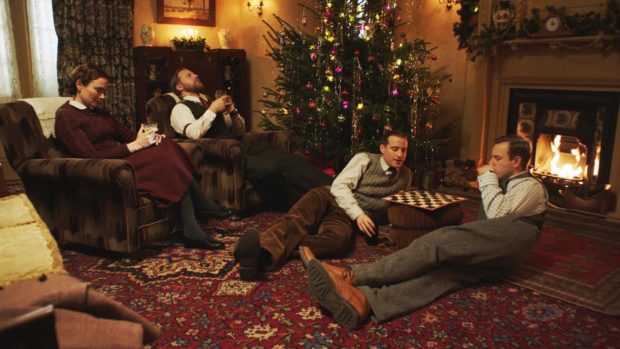 He shot to fame playing James Herriot, the most famous vet to come from Scotland, in the new series of All Creatures Great And Small.
But Nairn-born Nicholas Ralph has told how, despite TV bosses asking him to play Herriot as a Scot, they made him take vocal lessons to sound comprehensibly Scottish.
The hit Channel 5 series is sold around the world and it was feared American audiences wouldn't understand his accent.
Although born in Sunderland, Alf Wight who wrote the memoirs the TV show is based on, trained at the Glasgow Veterinary College and lived in the city. He began practising in the Yorkshire Dales in 1939 and the tales of his veterinary life, written under the Herriot name, became worldwide bestsellers.
Channel 5's version, which begins with Herriot moving from Glasgow, was a critical and ratings hit in the autumn. However, Nicholas says he was stunned to be told he needed vocal coaching for his soft Highland burr before landing the role.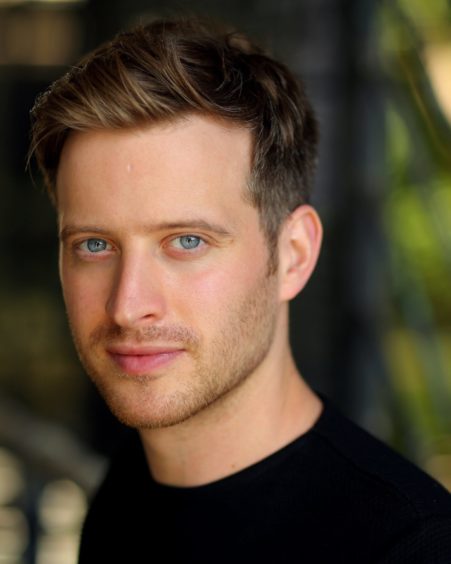 "I was doing my first leading role in a play with the National Theatre of Scotland when the audition came in," said Nicholas.
"I felt I got who the character was and I was really excited about the prospect.
"I was lucky to get through to meet the producer and director and then eventually they were sending stuff to America.
"Every time it got more intense and then I was told it came down to accent. They wanted it to be crystal-clear for the American audience.
"I thought my accent was fairly clear, but they wanted it to be spot-on. There was a scene where I was saying cat but because I wasn't hitting the 't' they thought I was saying car.
"So, they set up a vocal coach for me for enunciation, which isn't something I thought I'd have to go through to do my own accent. They just might not have understood Nairn."
The role of Herriot is Nicholas's TV debut and his performance, alongside fellow cast members Samuel West, Anna Madeley, Callum Woodhouse and Oscar-winner Rachel Shelton, won him many fans.
It will also put him on the radar in America when All Creatures is screened there next month and seal his remarkable rise to prominence.
The former Ross County youth player graduated from the Royal Conservatoire of Scotland and he says a footballing trip to Glasgow in 2009 convinced him he had to study there.
"My folks took me to see a Rangers v AC Milan friendly as I wanted to see players like Beckham and Kaka," said Nicholas.
"We were staying near the Conservatoire and, as we walked past it, I said to my folks that I'd study there one day. They laughed because it was the very early days of wanting to be an actor.
"A few years later I got in – at the second attempt – and the minute I walked in the building, I knew it was the place for me."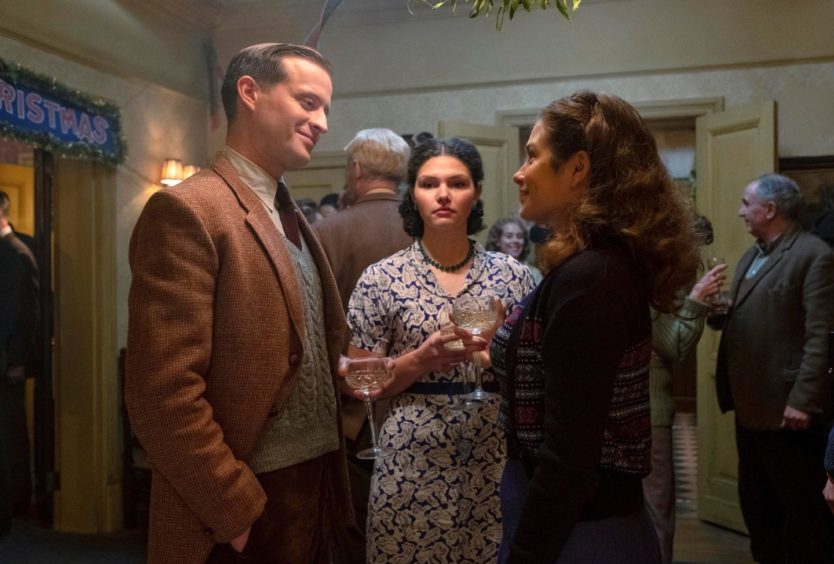 Mum and dad, Iris and Gordon, supported him when he dropped out of studying at university to become a PE teacher and he built up experience with stage work before All Creatures.
He worked at the Citizen's Theatre in Glasgow where, fittingly with a vet role to come, he twice played a dog, including in Faithful Ruslan: The Story Of A Guard Dog, in 2017.
"It was a mad adaptation of a Russian novel where everybody played dogs or prison guards," said Nicholas.
"Then in the Christmas panto, I was playing Prince Charming but I was also manipulating the puppet of a dog. It wasn't really working so the director said, 'Let's try a scene with you playing the dog'. I thought, 'Great, I can see where this is going, another dog'. So, I ended up having to be a dog again."
After a couple of years in panto, Nicholas made it home to Nairn last Christmas, and is hoping travel restrictions will allow him to do so again.
It'll give him a chance to watch All Creatures with his family as he didn't have an opportunity to view any of the series with them.
And Christmas specials hardly come more festive.
The series one finale ended earlier this year with heartbreak for James as love interest Helen Alderson (Rachel Shenton) agreed to marry her long-term sweetheart Hugh Hulton (Matthew Lewis).
The special picks the story back up on Christmas Eve. It's the day before Helen and Hugh's wedding, and James is still heartbroken and trying to bury his pain. Skeldale House is hosting its annual Christmas party, and James has invited his new girlfriend Connie (Charlie May-Clark) as his guest. But things take an eventful twist when James is called out to help a dog struggling to give birth. Helen offers to come along. But then a thick fog comes down over the Dales and they become trapped for the night. Will James take the chance to tell Helen is true feelings? And will she make it to her wedding?
The gorgeous country backdrop, wholesome plotlines and lavish festive sets are just what the vet ordered after an incredibly tough year.
"Last year I was enjoying the Gavin And Stacey special, so just watching TV like everyone else, not being on it," said Nicholas, who also has a new film, The Devil's Light, ready for release in 2021.
"It seems to be very much something people have needed at this time. Nowadays everything is so complex and up in the air. So this is a little bit of escapism.
"Some people have described watching it as being like getting a big hug."
---
All Creatures Great And Small, Channel 5, Tuesday, 9pm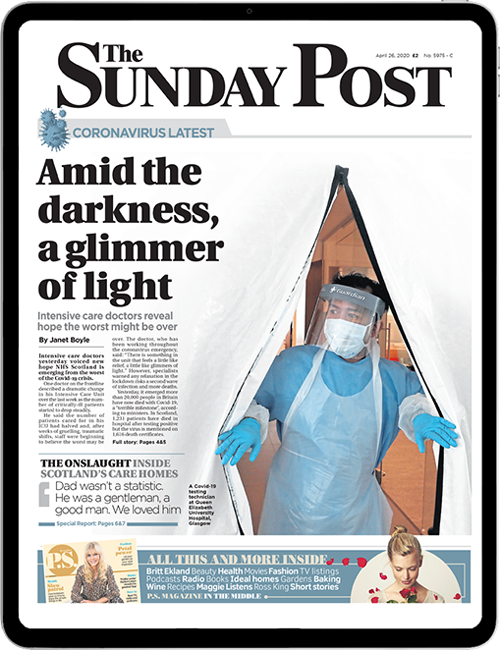 Enjoy the convenience of having The Sunday Post delivered as a digital ePaper straight to your smartphone, tablet or computer.
Subscribe for only £5.49 a month and enjoy all the benefits of the printed paper as a digital replica.
Subscribe