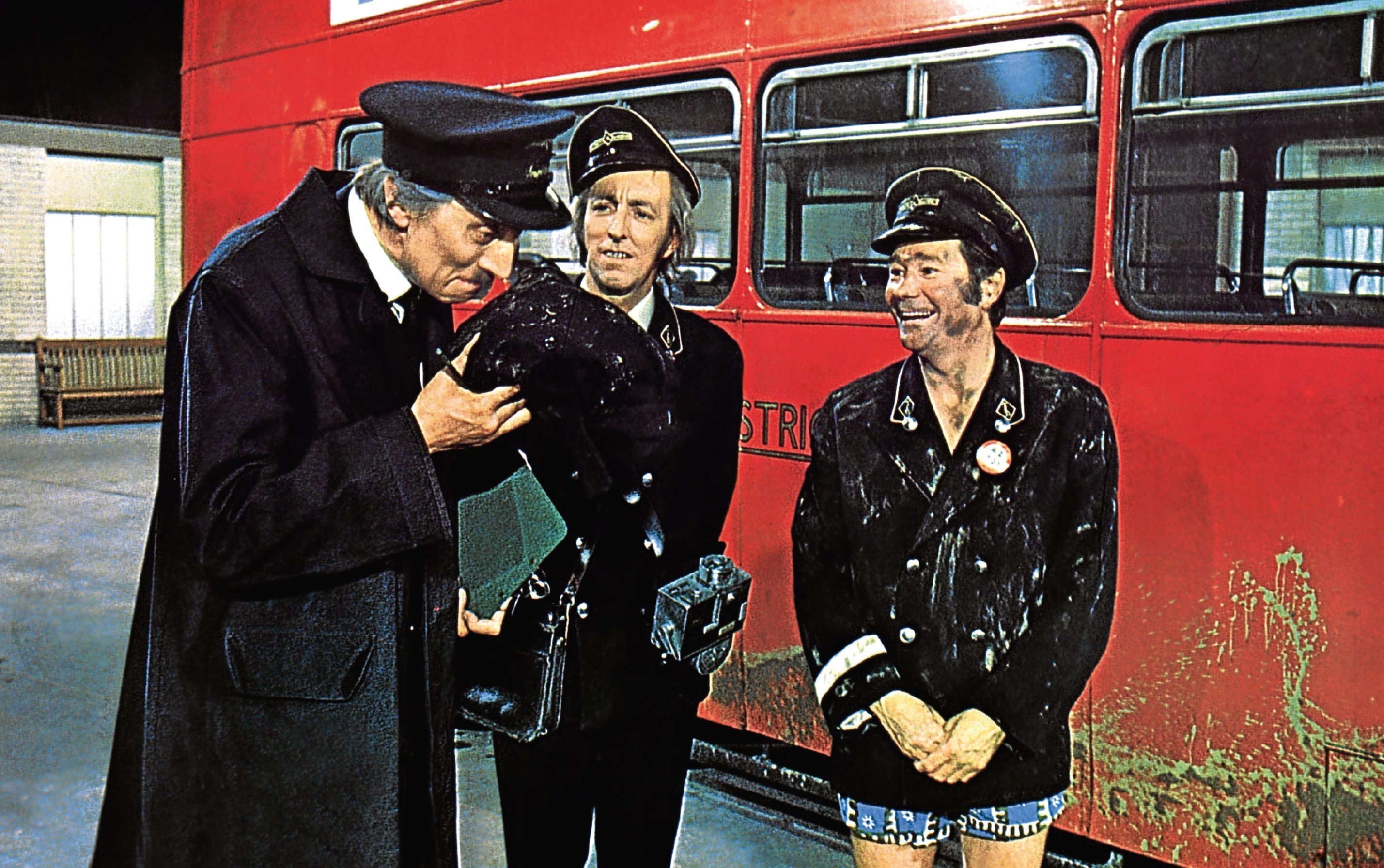 THE critics hated it, the BBC didn't fancy it, but the people who mattered loved it — and we still enjoy repeats of On The Buses today!
At its peak, the ITV sitcom drew in audiences of more than 16 million, and a film of the series beat Bond classic Diamonds Are Forever to be 1971's highest-earning movie.
One man who certainly loves it is writer Craig Walker, who has recently published his fourth book about the hit TV series that originally ran from 1969 to 1973.
Ironically, Craig's day job is to look after passengers travelling across Britain on night trains, but it was the buses that captured his heart on telly!
"The first six series were filmed at the London Weekend Wembley studios," says Craig, whose latest book is about the 200 or so film locations for the show.
"Those were just a stone's throw from Wembley Stadium, and episodes from those were done on location north of the Thames, such as Wembley, Wood Green and Hornsey.
"For Series 7, London Weekend had moved to new purpose-built studios at South Bank, so episodes were done at Clapham, Morden, Kensington and places like that.
"The three films they made were mostly done on the streets of Borehamwood, where Elstree Studios are. The farthest they went was Prestatyn in Wales, for Holiday On The Buses.
"It was at the Pontins camp there, and it wouldn't have cost much as Pontins paid for the accommodation for the crew!"
As you can see, he knows his stuff — and Craig points out that, even if the politically-correct critics didn't like On The Buses, the couldn't-care-less viewers adored it in huge numbers!
"People also loved it in Holland, Germany, Canada and Australia," Craig explains.
"I hold events each year, taking people to old locations, and a family came over from Canada for one.
"Everyone travelled on buses then and could associate with it.
"Also, it covered a lot of issues of the time, financial worries, trying to get one over on the bosses, the unions."
The Beeb, in fact, turned it down, and it took Frank Muir, a wonderful comic genius himself and at that time in charge of London Weekend Television, to welcome it with open arms.
His judgement was proved correct, and then some!
"He knew Ronnie Wolfe and Ronnie Chesney, the On The Buses writers, from their days together working on The Rag Trade," explains Craig.
"They had taken it to the BBC first, who said they saw no fun in buses and things like that.
"When they took it to Frank, it was a success."
With well over a quarter of the UK population tuning in, it can't have been as bad as those posh London critics claimed!
"You can see the strength of On The Buses in the way it is so hard to say who was people's favourite character," Craig reckons.
"If you ask the fans, they all have different personal favourites.
"Mine was Michael Robbins, who played Arthur, but there are obviously a lot of Reg Varney fans and others who loved Stephen Lewis, who played Blakey. Bob Grant was well-liked, too."
Varney even learned to drive the buses, getting his license. But two of his co-stars, Lewis and Grant, went even further and actually wrote several episodes.
"Reg Varney got his PSV, Public Service Vehicle license, and that let him get in and start the bus engine," Craig points out.
"But he couldn't drive them outside with no insurance, and if you look closely, you'll notice it's the cameras moving, rather than the bus!"
Just to make many an On The Buses fan's heart skip a beat, many of the original cast appeared on the Wogan show in 1990, with the aim of reviving the series and having a new one.
Sadly, it never came to pass.
"My thought on why it never happened is that around that time, Michael Robbins came down with cancer," he says.
"If you see the Wogan interview now, you'll see he was not in the best of health.
"Maybe that made them put it all on hold, and when he lost his battle with cancer in 1992, they would have just canned it. They felt it was either going to be all of them, or none of them."
Although he spends a major part of his time reminding people of this TV series, Craig reckons some of the areas where it was filmed could do more, too.
"We do On The Buses events at Borehamwood each year," Craig says proudly.
"I've met the writers, Ronnie Wolfe and Ronnie Chesney, Anna Karen, Andria Lawrence from the films, Hal Dyer who was Mrs Coombs and many more.
"But I wish that Borehamwood would make more of it in the area. I have been to Hollywood, and they really blow their trumpets about famous shows.
"Borehamwood was the scene of so much filming yet very little is done."
On The Buses: The Filming Locations, by Craig Walker, is out now, published by Caledonia Books, ISBN No. 978-0993453212, price £13.99 or £9.99 if downloading to Kindle via the Amazon site.
Find out more at www.craigwalkerauthorscorner.com
---
READ MORE
C'mon get aff! Clippies are making a comeback on the buses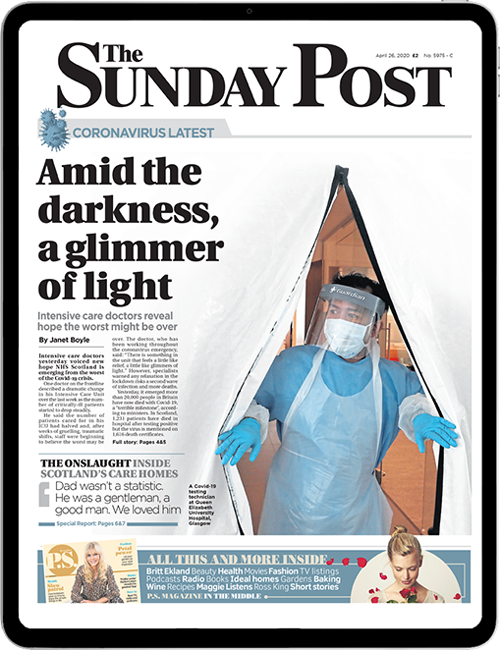 Enjoy the convenience of having The Sunday Post delivered as a digital ePaper straight to your smartphone, tablet or computer.
Subscribe for only £5.49 a month and enjoy all the benefits of the printed paper as a digital replica.
Subscribe