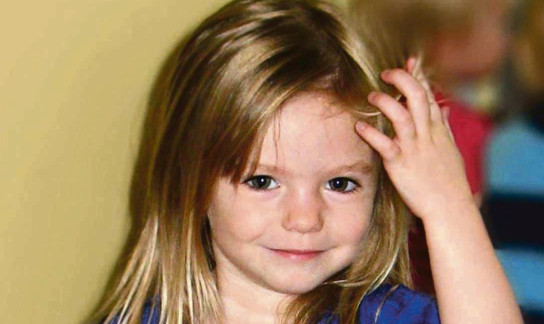 A RESIDENT of Praia da Luz has told how she saw a car driving towards the apartment Madeleine McCann disappeared from 10 years ago.
Madeleine was three when she vanished from apartment 5A on Rua Dr Agostinho da Silva in the Algarve village at about 9pm on May 3 2007.
Her parents, Kate and Gerry McCann, of Rothley, Leicestershire, have vowed to do "whatever it takes for as long as it takes" to find her.
British detectives working on the case revealed recently that they were pursuing a "significant" line of inquiry, with information received on a daily basis.
Jenny Murat, who lives 100 yards from the Ocean Club complex where the McCanns were staying, saw a car driving towards their apartment.
Speaking about the sighting for the first time, Mrs Murat told BBC Breakfast it was driving the wrong way down a one-way street.
"It was one of the small cars, like the rental cars – the normal, everyday sort of rental cars," she said.
"I saw the driver, I was beside the driver. Both of us looked at each other. I think he had a very British look about him."
Mrs Murat also described seeing a woman standing outside the family's apartment on the night Madeleine went missing.
"I noticed her there and she kind of looked as if she was trying to hide from me. I do remember she was wearing a plum-coloured top," she said.
Mrs Murat's son Robert, a translator, was the first person to be made an arguido – a named suspect – in the case.
He told the BBC he still cannot face reading about the case on the internet, despite being cleared of any involvement.
"The internet is full of theories – I want to know the truth, not theories," he said.
"I just want to know why that was the case. It didn't only lead to me being destroyed, it led to my whole family being destroyed, affected by those allegations.
"It was completely untrue."
A special church service will be held at the Church of Nossa Senhora da Luz for all missing people, including Madeleine, at 9pm on Wednesday.
There is also expected to be a public gathering in her home village of Rothley to mark the 10th anniversary of her disappearance.
In previous years, villagers have joined members of the McCann family near the local war memorial on May 3 to support the continued search for her.