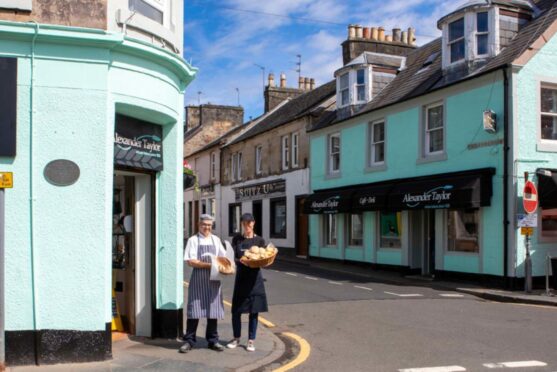 When asked the secret to making the perfect loaf of bread, every baker will tell you something different. Some will say you have to calculate the proving time just right. Others will advise it all comes down to the temperature of the water. Then, of course, there is the yeast.
Barry Taylor, however, says the science behind baking bread, rolls, loaves and baguettes comes down to the quality of the ingredients and, well, experience. And he should know – his family have been feeding carb-loving Scots for more than 200 years.
Working alongside his wife Claire, Barry is the sixth generation to run Alexander Taylor Bakery, having inherited the business from his dad, Alistair. The bakery has remained in the same site in the small town of Strathaven, South Lanarkshire, since 1820, making it the oldest bakehouse in the country.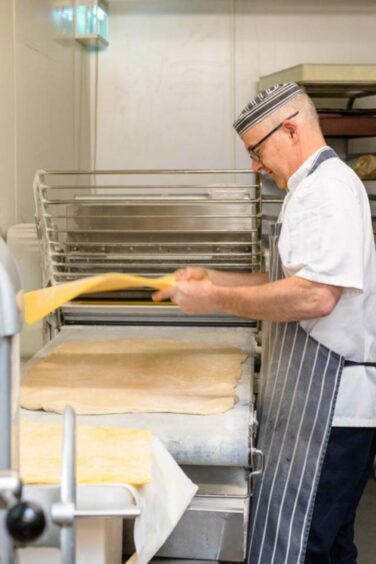 "Different generations in a business like this always learn from the past, but they do still want to put their own spin on things," explained Barry while taking a break from decorating birthday cakes. "Fundamentally, what I learned from my dad is that it's all about quality, both the ingredients and how they are used. That's the crux of it – and probably why we're still here.
"The word 'artisan' is used a lot now for what we do. To me, that's about having a feel for something, which comes from experience. You might have an idea of how something should look or taste, but it comes down to the little processes you learn along the way. That's what makes the recipes shine."
Claire added with a laugh: "They are magicians through in the bakehouse. I don't know how they do it all. It's like spinning plates. There's so many things being prepared and managed all at the same time. And it's not only the skills and the knowledge that you need to produce each item, it's knowing how to adapt to all the kind of variable, too.
"That might be changing the size of a batch, using ingredients that are slightly different, or it might even just be a more humid day.
"It's all about knowing how to make the product as consistent as you can with all those variables. It's quite interesting how they do it."
So, baking is the perfect mix between science and art? "That's a good way of describing it, actually! Barry and I went to art school – another lifetime ago – so it's a very creative business that we have."
The pair may be creative with their recipes but when it comes to the logistics of baking hundreds, if not thousands, of rolls, pastries and cakes, Claire has a few tricks up her sleeve.
"We keep an eye on the forecast", she explained. "If it's really rubbish weather, we know it will affect the number of people out and about. We also know what we need to produce each day based on sales the week before, the time of year, and what we've had left the day before. That all helps with our calculation.
"But if somebody comes in just before closing, I still want to sell them something, so you need to have a little bit leftover, too. Our leftover bread goes into a half-price basket for the next day but you don't want to have too much left, so it can be a bit of a constant juggling act! It's really nice when we get it spot on – I feel pretty smug when we've calculated just right."
With so much passion mixed into every delish savoury and sweet treat, it's no wonder the Taylors have been included in a new foodie experience which aims to highlight Scotland's best produce and producers to visitors and locals alike.
The recently launched Lanarkshire Larder food trail covers 48 miles and features 27 producers, farm shops, cafes, breweries, distilleries and more, each with their own fascinating history.
It is hoped the trail, which includes a detailed interactive map, will help boost small local enterprises – not to mention celebrate Scotland's larder.
Alexander Taylor Bakery is the third stop for hungry adventurers.
Claire said: "There has definitely been an increase in the number of people looking at what's in the food they buy, and how they can support local businesses. People have got really excited about seeking out little independent shops again. That's great for us – it's really heartening.
"There are some wonderful businesses in Lanarkshire, so we're in good company."
Although the bakery has a little of something for everyone, from hand-crafted breads to celebration cakes, new customers might want to opt for Barry's personal favourite.
He said: "One of my favourite memories is eating potato scones fresh off the hotplate when my dad was making them. Tattie scones are something we've done here for 100 years or more. Just warm, cooling slightly, with a wee bit of butter – nothing beats that for me."
For more information about the Lanarkshire Larder food trail, visit lanarkshirelarder.com/food-trail
Barry Taylor's recipe for Organic Wholewheat and Oatmeal loaf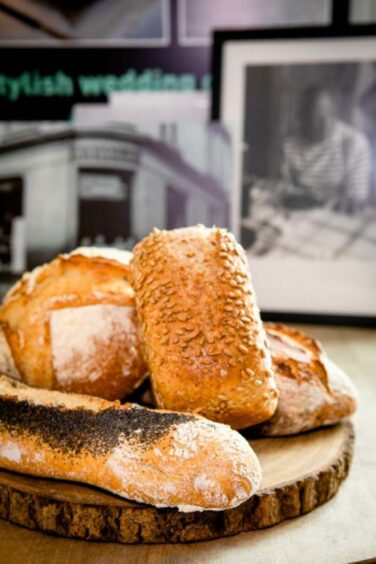 Makes two large loaves
You'll need
900g organic wholewheat flour
10g yeast (fresh)
16g organic honey
20g sea salt
200g organic pinhead oatmeal
400ml water
Method
Toast the 200g organic pinhead oatmeal, then soak in 400ml of hot water.
Let it cool, then add the organic wholewheat flour, yeast, organic honey and sea salt. Form a dough.
Once the dough is combined, rest for one hour, then knock back, shape and prove.
Bake at 200C for approximately 45 mins.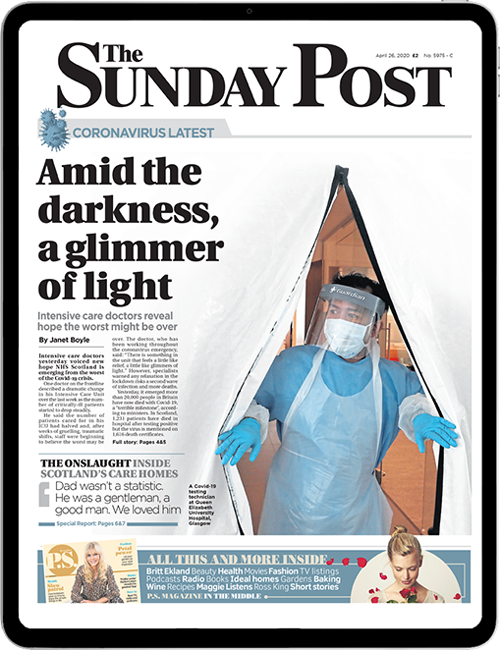 Enjoy the convenience of having The Sunday Post delivered as a digital ePaper straight to your smartphone, tablet or computer.
Subscribe for only £5.49 a month and enjoy all the benefits of the printed paper as a digital replica.
Subscribe