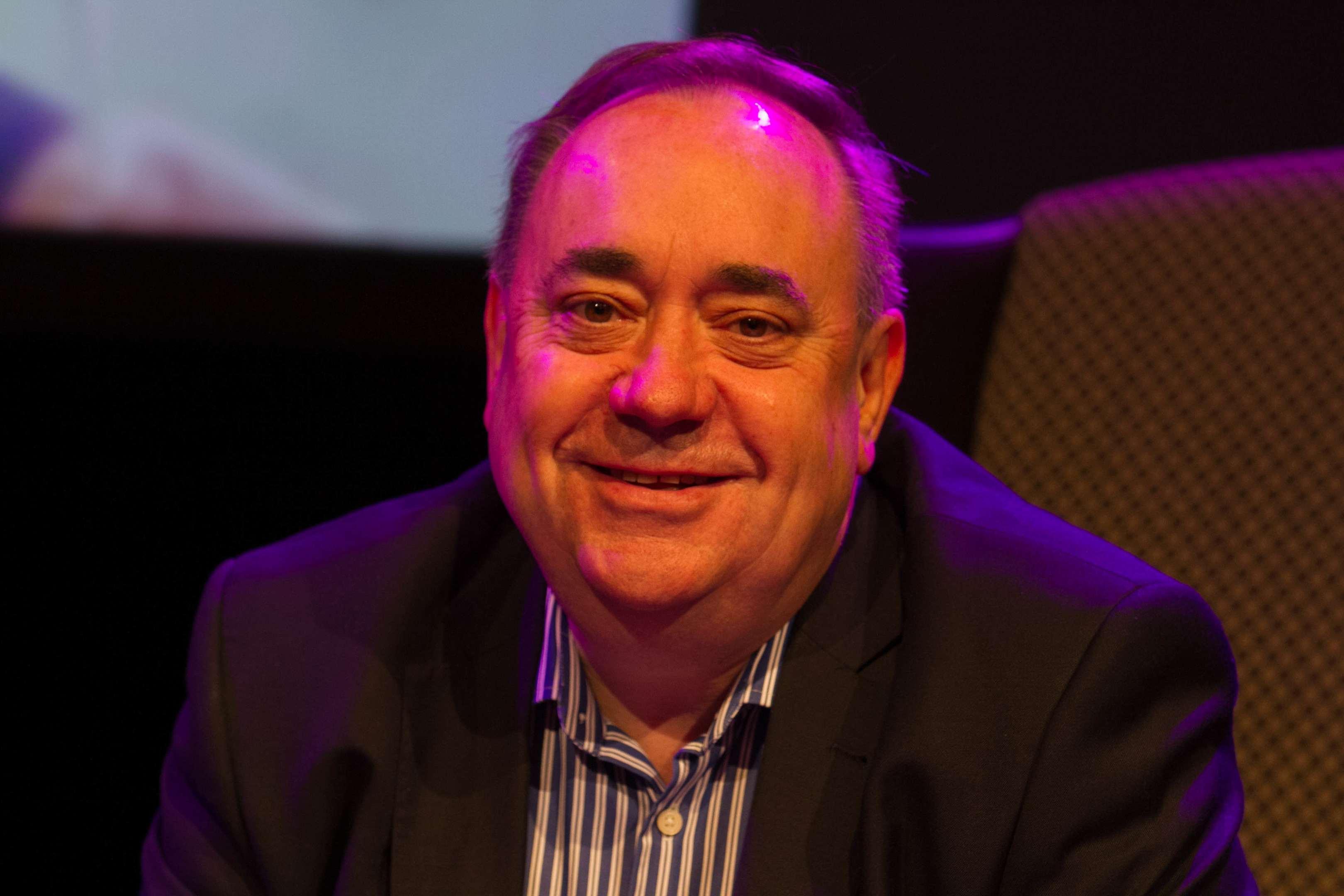 NICOLA STURGEON would not have announced plans for a second independence referendum had she foreseen a snap general election, Alex Salmond has said.
The former first minister and SNP leader said the timing of the surprise vote called by Prime Minister Theresa May in June was "completely wrong" for his party.
The SNP lost 21 seats, including Mr Salmond's, while the Tories gained 12 on the back of leader Ruth Davidson's campaign against a second poll on independence.
Reflecting on the result, Mr Salmond told Holyrood magazine his successor as first minister was right to call for another referendum on the back of the vote to leave the European Union, but would not have done so with "the benefit of 20:20 foresight".
He said: "The reason I was so keen not to have the election was that I knew the timing, from an SNP point of view, was completely wrong.
"That's nobody's fault, particularly because I don't think Nicola could be at all expected to anticipate that Theresa May was going to turn into an election kamikaze pilot.
"There's absolutely nothing in Theresa May's nature that could have suggested she was going to steer her airplane into the sea for no apparent reason, apart from having had some vision in the Welsh hillside. Nicola cannot be blamed for not seeing that coming. None of us did.
"It meant that the timing for us was wrong.
"Nicola would never have pulled the trigger on the second referendum if it had been clear that there was an election to come, it was done on the basis that the election would be in two or three years' time, which was the reasonable expectation that everybody had."
Kezia Dugdale says it's 'time to pass the baton on' as she quits as Scottish Labour leader
Mr Salmond insisted that as the implications of Brexit become clear, Ms Sturgeon's response would be justified and "people will want that referendum".
"No doubt, what happened for the SNP in the election was a misfortune, but it's no more than that," he said.
"It's a point in time. The strategic position in two years' time is going to look, in my view, extremely positive for the SNP, but it must be allowed its time to develop, and that's what Nicola has now done.
"I think she's in the right position. Time will justify this position, absolutely justify this position. It just was an inconvenient moment to fight an election."
Amid speculation Ms Sturgeon will soon reshuffle her top team alongside a "refresh" of her government, Mr Salmond added: "She has good people and in the last intake of the Scottish Parliament, incredibly talented people, particularly women, who've come in as part of the 2016 intake.
"Now, you don't expect people to become cabinet secretaries overnight, that doesn't happen that way, but there's certainly people who have earned their spurs and will now be looking to show what they can do in office, in addition to the ones who are already there."