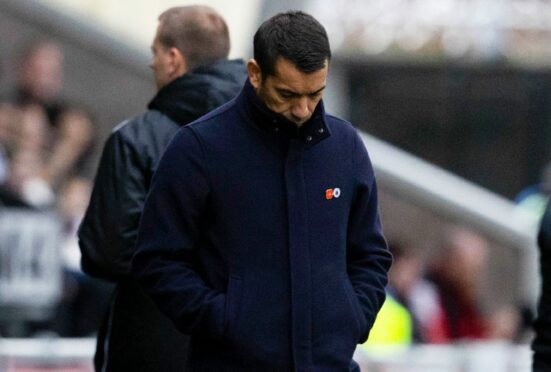 Alex McLeish believes the enforced World Cup break will be a godsend for Giovanni van Bronckhorst.
The man who led Rangers to the Treble in 2002-03 has watched on as his latest successor in the Manager's Office at Ibrox has come under intense pressure.
Wounding disappointments in the Champions League have bled into the domestic campaign, leaving the Light Blues both out of Europe, and facing an uphill struggle to catch Celtic in the Premiership as Christmas approaches.
Yet while acknowledging that is a parlous state of affairs, McLeish argues things could look much brighter when the domestic campaign resumes next month.
"This is something all the top division clubs have had to accommodate – but it has come at a great time for Rangers," he said.
"When you think of how well the club has done in the last couple of years – competing against some teams who are still in the Champions League even now – it is clear they have lost a bit of rhythm, a bit of power and certainly some confidence.
"I say that because they have had a few results they did not expect, domestically as well as in the European arena.
"They got themselves into a wee rut where they would lose in Europe, take a lot of criticism as a result, and then fail to get back into a higher gear when they came back into the domestic arena.
"So it is time to recharge. It is a great opportunity for Rangers to take a break, and come back stronger.
"In my time in charge at Ibrox – and also when I was with Scotland, Hibs and Motherwell – I was always an advocate for the winter break.
"I felt then, as I do now, it was a great wee bit of space for the guys, both mentally and physically.
"Trying to maintain your level for the kind of schedule top players have to manage is quite a challenge for any human being.
"Looking back to the days when Willie Miller and me were coming down to Hampden, playing in cups ties, turning out in nearly every game possible, and going abroad for Scotland games, you would end up playing 60-odd games.
"That is some shift.
"And for those managers, who are maybe with a team who have been doing badly and not seeing any light at the end of the tunnel, the winter break due to the World Cup is a welcome relief."
To an extent anyway. Van Bronckhorst might still be in his post, but he remains under pressure.
"Gio will be really hurting to get them back up to the level they are capable of performing at," said McLeish.
"What has been disappointing is the fact that all the players – every one of the current team – have shown they were capable of producing much better performances than we saw in the last few weeks.
"How do you go from beating PSV Eindhoven over two legs to succumbing to Ajax the way they did?
"I mention that because when I asked Arthur Numan whether Ajax were miles ahead in Holland, he replied: 'No, it is very tight'.
"So it is about the way Rangers played across the games, and there were marked differences.
"They were not as sharp or as tight against Ajax and, unfortunately, that lethargy then bled into the domestic performances. Instead of it being a catalyst – where the guys said: 'Right we can't drop any more points or else we fall behind' – things just seemed to fester a bit.
"There have been injuries as well. Tom Lawrence, for example, was one who I thought was doing an excellent job.
"When you lose a key player, it can make a difference. When you lose two or three players, things can get very difficult."
The 63-year-old sees the next few weeks as offering the chance for Rangers to start anew.
"Positive recruitment can give your squad a massive boost, with what Ange Postecoglou has done with Celtic being an example," he said.
"He knew most of the players he brought in. He was also aware what they were capable of as players – and as athletes – and they have worked out for him.
"But if look at Giovanni, I don't know if he has been able to look in his wee black book, full of people he would like to bring here since he has been in charge.
"The January window could be the opportunity he is after for that.
"And with the benefit of this break, things could soon look a good bit brighter."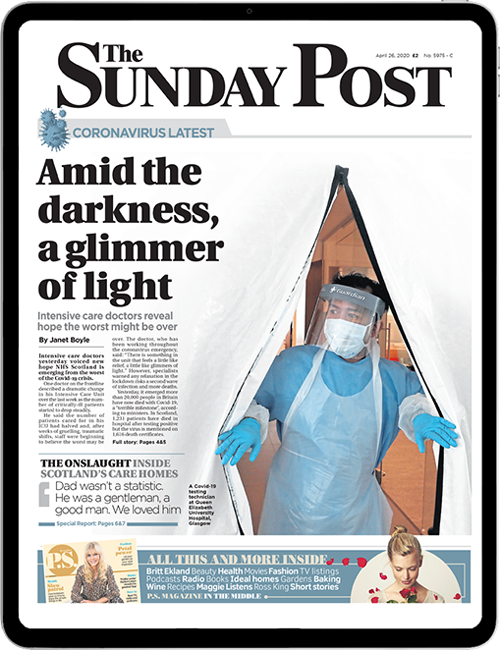 Enjoy the convenience of having The Sunday Post delivered as a digital ePaper straight to your smartphone, tablet or computer.
Subscribe for only £5.49 a month and enjoy all the benefits of the printed paper as a digital replica.
Subscribe