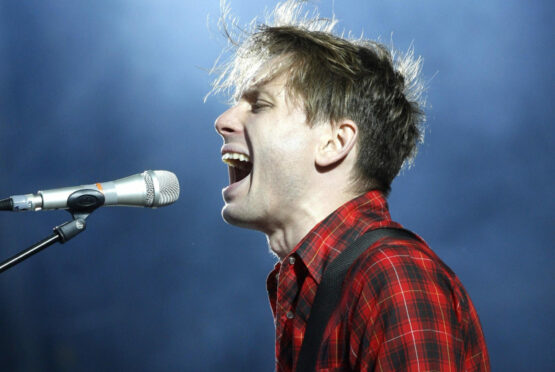 The Franz Ferdinand frontman talks about the Glasgow music scene, greatest hits albums, and big egos
Do you feel proud to have reached the point where you can release a greatest hits album?
Gosh, I don't like feeling proud generally. I think pride is a dangerous thing. I'm pleased that as a band we're still eager to find the future, eager to move on. The writing and performing and recording of new songs, like Curious and Billy Goodbye, is just as exciting as stepping into the studio to record (debut single) Darts Of Pleasure. It would have been a different experience had the band broken up.
Are you still excited by the Glasgow music scene?
There are bands like Walt Disco that are pushing edges. Medicine Cabinet feel very exciting. Glasgow still seems to retain what it had when I started out. I think back to the days of Orange Juice and the Postcard Records scene and everything that came afterwards. I think what unifies is an attitude rather than a sound.
How did it feel winning awards like the Ivor Novello, Mercury Prize and Brits?
I've never really been able to get my head around awards. I was never the kind of kid that got prizes at school prize-giving. Whenever we were at one of those things and they called out the name of the band, I would always feel: "Did I hear that right? I didn't write a speech." But, no, it's lovely. It's incredible to get recognition, especially from your peers. But to me the greatest rewards are always when you bump into people. Sometimes I'll hear stories sent to me on social media, sometimes chatting to fans after gigs, and they will talk about songs being important for them in their lives. Although, the Ivor Novello is a nice little statuette. I do like that one.
What was it like going back and listening to the old songs?
The funny thing is I never used to listen to music once I finished recording it. There might be some artists that do go back and listen to their own stuff for pleasure. Everybody in our game has a huge ego. But I don't have quite the amount of ego required to listen to our music for joy. But I did enjoy actually going back. To listen to those songs brought back really good memories.
Do you listen to greatest hits albums by other artists?
When I was a kid, my folks didn't really have the money to spend on a lot of albums. And so a lot of the records in their collection were greatest hits records. They were my introduction to other artists. Something like Changesbowie was a great example. It's an amazing record. You just want to put it on and listen to it from start to end.
---
Franz Ferdinand's career-spanning compilation Hits To The Head is out now on Domino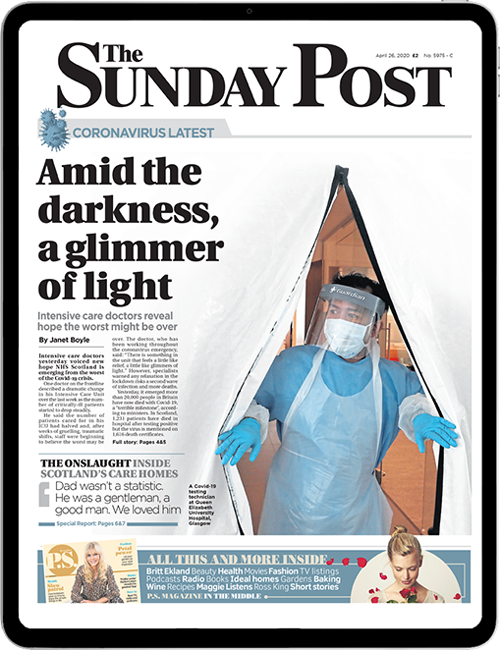 Enjoy the convenience of having The Sunday Post delivered as a digital ePaper straight to your smartphone, tablet or computer.
Subscribe for only £5.49 a month and enjoy all the benefits of the printed paper as a digital replica.
Subscribe