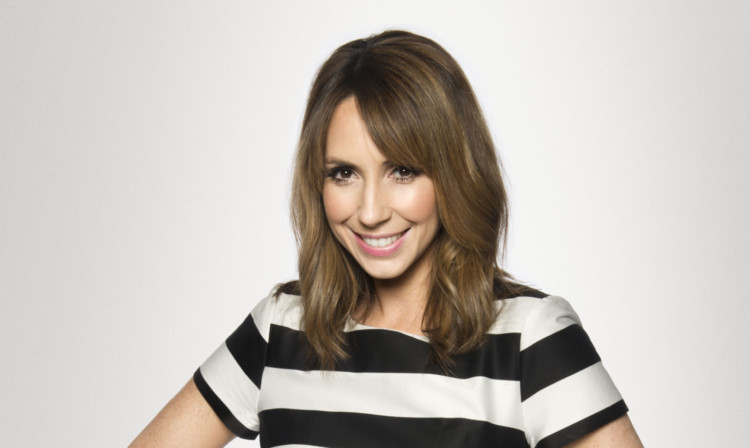 As the bubbly host of The One Show, Alex Jones is beamed into our living rooms for a relentlessly upbeat half-hour every weekday evening.
She makes it look easy but as a busy working mum Alex, 43, who lives in London with husband Charlie Thomson and their sons, Teddy, four, and one-year-old Kit, admits she has had to find new ways of coping during the pandemic.
Here she explains how she carves out me-time and how music helps her stay positive…
---
There is a lot of pressure during lockdown to make the best of it, how have you coped?
"You can feel pressure with all these people achieving amazing things in lockdown. This is about just finding a playlist that puts a smile on your face and helps you get through this shambles, really. Music can really alter your mood. Just putting music on in the kitchen can transform your day.
"For Teddy's fourth birthday, we put his kind of playlist on – songs from Frozen and all the greats. Just that, a bit of a bubble machine, and all four of us danced like maniacs in the kitchen. It was really fun. Those little things can really shift your mood.
"Those people who are like: you need to meditate – sorry, what?! Lying still? I do that when I sleep! I suppose my meditation is when the little one is having a nap on the weekend, and we go, 'Right, let's watch a film!' We'll get the popcorn, and then myself and Charlie will fall asleep.
"I think you've got to find those opportunities really."
How else are you getting through these stressful times?
"You look at what your priorities are, because it's impossible to stay on top of everything. I thought: 'OK, I really do have to go to my job every day, because that's always given us a routine and has helped keep things sort of normal'. But my priority is my boys' wellbeing. Even though this is a very odd time, I don't want them to think there's something odd going on, because it's quite scary and full-on.
"Teddy's like, 'Mama, will we be doing socially distanced?' And when we go to the supermarket, he's asking, 'Have you got your mask?' It is scary for somebody who's literally just become a little boy from a toddler. So our priority is keeping home fun, so if they do remember any of it, they remember it as a time that we were all together a lot.
"But everything else, if the washing is piling up, or the kitchen looks like it's been burgled – which is does – you can't do it all, can you?"
How are you looking after your own health and wellbeing?
"Well, we did lay down an extra layer of misery to January by doing Dry January and Veganuary – I don't know what we were thinking! But it's been good. You do find you have to cook from scratch more, and we were eating vegetables like nobody's business!
"It's dairy – I can't give up tea with normal milk. A cup of tea is everything. And Dry January – we're not keeping that up long-term, but it's a bit of a reset.
"Apart from that, I've just started doing beginners' yoga, and I'm so bad, but it's just 10 minutes a day while the munchkins are upstairs, and feels like I'm doing something. And we have our little discos in the kitchen – you can burn quite a lot of energy doing that.
Has your approach to looking after yourself changed over the years?
"I've always eaten quite healthily. Growing up, if we wanted dessert, it had to be fruit.
"For me, having two young children – which is full-on but, gosh, I wouldn't change it for the world – it's about finding a little bit of time on my own, and having that reset. I have to get outside, as I can't just sit and be in the house too long – getting outside resets me. Just going for a walk; that feeling of being out in the elements really grounds me."
---
Alex Jones is the face of AXA Health's Feelgood Health campaign. For more information and to create your unique motivational playlists, visit AXA Health's Feelgood Health Hub at axahealth.co.uk/feelgoodhealth/the-hub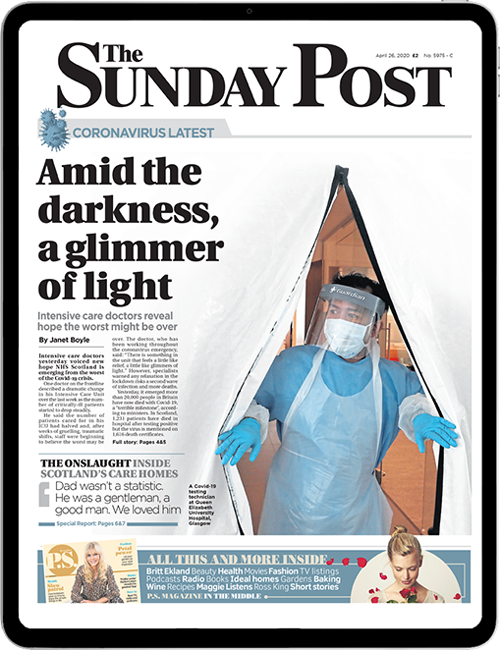 Enjoy the convenience of having The Sunday Post delivered as a digital ePaper straight to your smartphone, tablet or computer.
Subscribe for only £5.49 a month and enjoy all the benefits of the printed paper as a digital replica.
Subscribe