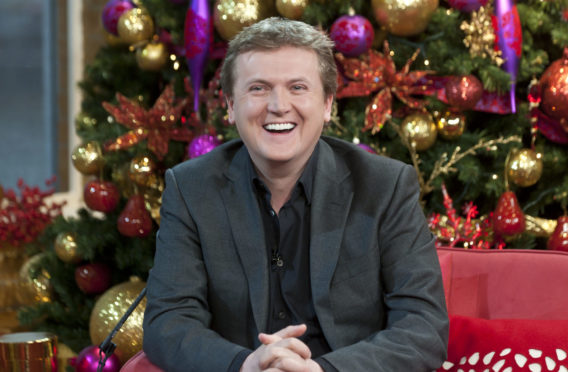 Welsh singer and broadcaster Aled Jones chats about unique duets, his new album and singing "that" Christmas song…
How do you reflect on 2020?
I consider myself lucky in so many respects. I still had my show on Classic FM to fall back on, whereas a lot of people didn't have anything. It has made me re-evaluate things. We all took what was in front of us for granted, and I think we've all slowed down, but now I'm ready for the vaccine so we can get going again.
What's the idea behind your new album, Blessings?
I wanted to make an album that proves there's more that makes us similar than sets us apart. Hopefully there are some inspirational words in it.
Was it easy to get the album's collaborators on-board?
I'm convinced I only got these people because no one had anything else to do during lockdown! It was lovely to have the likes of Dame Judi Dench, D-Day veteran Harry Billinge, Brian Blessed and Susan Boyle involved. I've interviewed Susan a few times and thought Bless This House would lend itself to her voice. There is no other character like Brian and he's added magic to Silent Night.
Have you missed singing during lockdown?
I was itching to get back into the studio and did so the moment Boris said we could. I did all of the album's vocals in 12 hours – it was an outpouring. I've spent my whole life singing and this was the longest time I'd gone without it.
What will you be doing at Christmas?
It's always the same, spending it with family after working right up until Christmas and then going home and nesting with food, silly games and TV. I love Christmas and everything it stands for. After all, it would be a tragedy if, after singing "that" song, I turned round and said I hate Christmas!
That song is Walking In The Air. How do you feel about the song and being forever linked to Christmas by it?
I love being linked to Christmas through it and I'm dead proud of it. I wish I had written it, because then I could be holidaying with Noddy Holder! I recorded it for an advert and the next thing I was on Top Of The Pops and it sold 350,000 copies. I never expected it to be not just part of one generation's Christmas, but now three generations.
Are you looking forward to performing live again?
My cathedrals tour has been put back to next year and I'm looking forward to performing at Paisley Abbey – I love it. I think my Scots fans see me as one of their own – us Celts always stick together.
---
Aled Jones' new album, Blessings, and his accompanying book, Everyday Blessings, are out now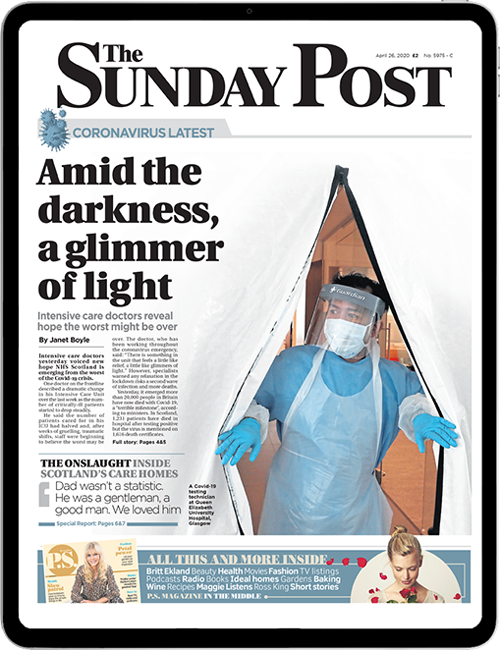 Enjoy the convenience of having The Sunday Post delivered as a digital ePaper straight to your smartphone, tablet or computer.
Subscribe for only £5.49 a month and enjoy all the benefits of the printed paper as a digital replica.
Subscribe