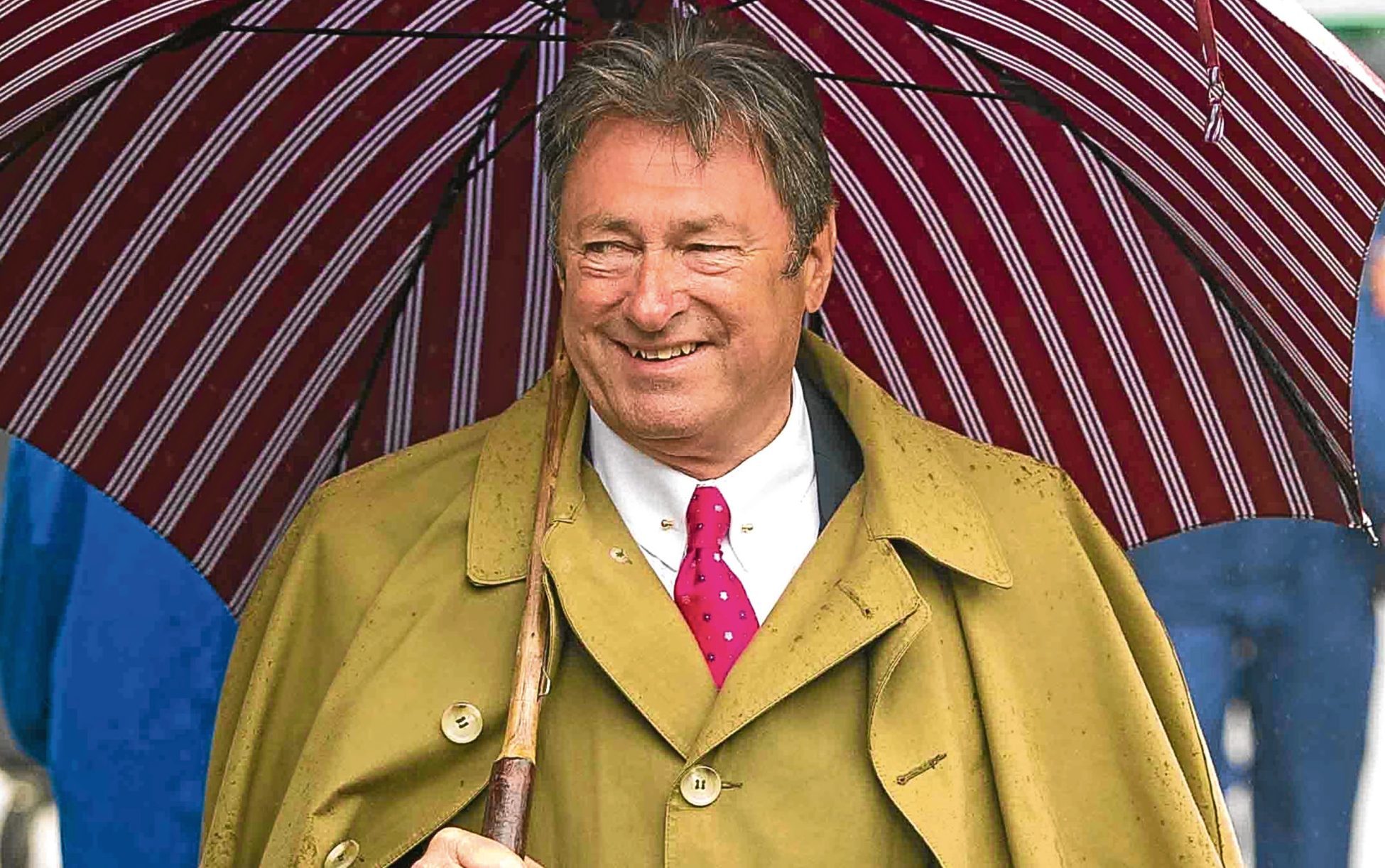 IT was the moment Alan Titchmarsh — Britain's favourite gardener, best known for his calm and unflappable manner — admits he felt "very frightened".
"I hoped I wasn't going to die, and I was hanging on in there, but the pain was so acute at one point I thought it might be a blessed relief," he says.
The TV presenter, who's enjoyed enduring popularity over decades, appearing on shows from Gardeners' World and Ground Force to the Chelsea Flower Show, is talking frankly for the first time about the dramatic day in April when he had to be airlifted to hospital and underwent surgery.
With a family history of heart disease — his father died suddenly in 1986 from a heart attack at the age of 62 — there was obvious concern for the 67-year-old when he started suffering pains in his chest.
"The pain lasted and was absolute agony and every bit as agonising as a heart attack," he recalls.
"At first, I thought it was indigestion as I know that can give you chest pains — but it didn't wear off.
"I didn't know what was wrong and although I didn't think it was a heart attack, because the pain wasn't going down my arm, it was frightening."
After his wife, Alison, called the emergency services, Titchmarsh was taken to the nearest hospital to his Isle of Wight home, St Mary's and then airlifted to Portsmouth's Queen Alexandra Hospital, where he was diagnosed with gallstones and had surgery to remove his gall bladder.
Gallstones, one of the most-common medical and surgical conditions, are believed to occur because of chemical imbalances in bile stored in the gallbladder.
This can lead to tiny crystals developing, which can grow into gallstones, ranging in size from the equivalent of grains of sand, to the size of a pebble.
The latter can cause extreme pain, often described as being worse than childbirth.
Although a diet high in saturated fat and pre-formed cholesterol makes gallstones more likely, Alan says: "I watch my weight and am careful with my diet, and it was a rare treat that day to have home-made fish and chips followed by an Easter egg.
"Thankfully, after a straightforward operation, I haven't had any more trouble."
Yorkshire-born Titchmarsh, who last year appeared on ITV's Love Your Garden and hosted game show, Masterpiece, has clearly recovered his equilibrium and would rather focus on his latest novel, Mr Gandy's Grand Tour.
The book's hero isn't dissimilar to the author — a middle-aged man who enjoys painting, travelling and boats, and finds himself a magnet for attractive women.
Titchmarsh is modest about his own legion of female fans. "I never see myself as having some sort of attraction to the opposite sex," he admits.
"I don't really think about the secret of my appeal. At the end of the day, all you can do is be yourself."
Inspiration for his plot, he says, came from a desire to explore the scenario of a man who'd remained in a long, unsatisfying marriage, but on becoming a widower, suddenly takes off on an adventure on his own.
"I just wanted to show men can be as sensitive as women," he says.
"Alison and I have been married 41 years, she's my best friend, and family life — we have two daughters, sons-in-law and four grandchildren — is at the heart of everything.
"I hope I'm romantic, but I think being considerate is just as important as gestures on occasions. Marriage is thinking about the other person and enjoying one another's company."
Although he's been urged by his family to "take life easier", he confesses it's difficult.
"I don't want to retire as I think you need a sense of purpose and a reason to get up in the morning," he explains.
There is one aspect of his fame he does find hard to handle — criticism.
"I'm better than I was, though, and nowadays, take it to heart for a shorter length of time," he admits.
"I'm sensitive by nature, which helps me as a writer, but you need a thicker skin in my other world of TV."
He undoubtedly enjoys royal approval — recently, the Queen gave him keys to the back garden at Buckingham Palace for a documentary, and he's toured Highgrove Royal Gardens with Prince Charles, who describes Titchmarsh as a "friend".
"We've known each other a long time now and I think he's the hardest-working person I've ever met," Alan reveals.
"He's totally committed to making the world a better place."
So after his health scare, does Alan appreciate life all the more?
"I'm often accused of being relentlessly cheerful," he says.
"I've been incredibly lucky and never expected the life I have.
"Gardening's opened so many doors for me. When I'm at home, our garden's my special retreat.
"When it's quiet all around us, I slip out. I'll be out there taking stock and making plans."
Mr Gandy's Grand Tour by Alan Titchmarsh is published by Hodder & Stoughton, priced £18.99.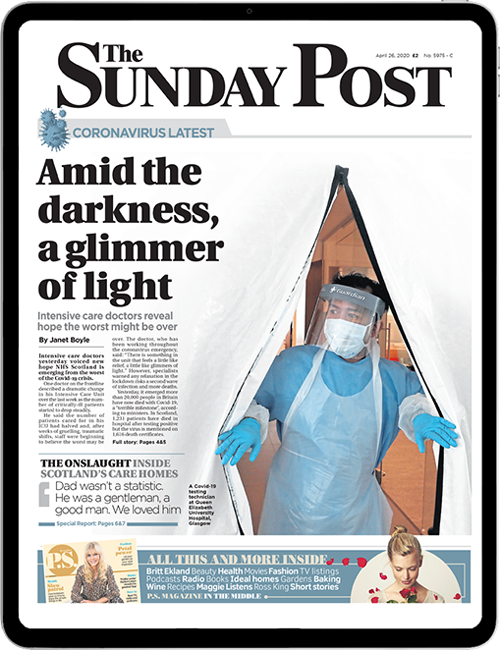 Enjoy the convenience of having The Sunday Post delivered as a digital ePaper straight to your smartphone, tablet or computer.
Subscribe for only £5.49 a month and enjoy all the benefits of the printed paper as a digital replica.
Subscribe