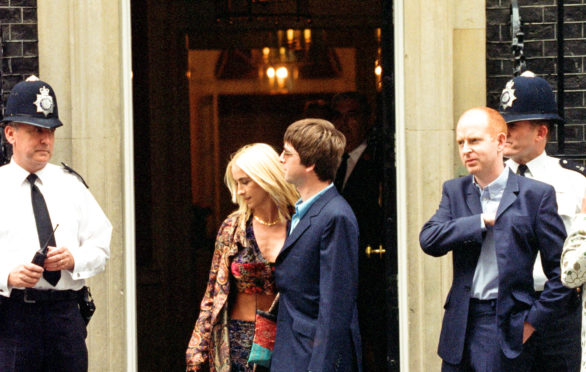 Boris Johnson walked through the world's most famous door last week in the footsteps of Britain's most ­illustrious politicians, prime ­ministers…and Alan McGee.
It is almost exactly 22 years since McGee attended a reception at Number 10, hosted by then-PM Tony Blair and attended by the indie rock royalty that saw the UK dubbed Cool Britannia.
More than two decades later, the music mogul, who discovered Oasis in a tiny Glasgow club, has mixed feelings about Blair – and all other politicians – but is unashamed about his work with Downing Street.
And, while he believes the Iraq War ­harmed Tony Blair's legacy, he fears the new Prime Minister will struggle to build one at all.
He said: "I don't think he has any redeeming qualities. Boris is a chancer like Trump, who runs America by tweets.
"Boris is one of those guys who does soundbites and doesn't change anything ever. I think he will be a disaster. But I might be wrong. Maybe he'll be good.
"I think Brexit is a terrible idea. But, if it's going to happen, let's get on with it. Because it's a mess."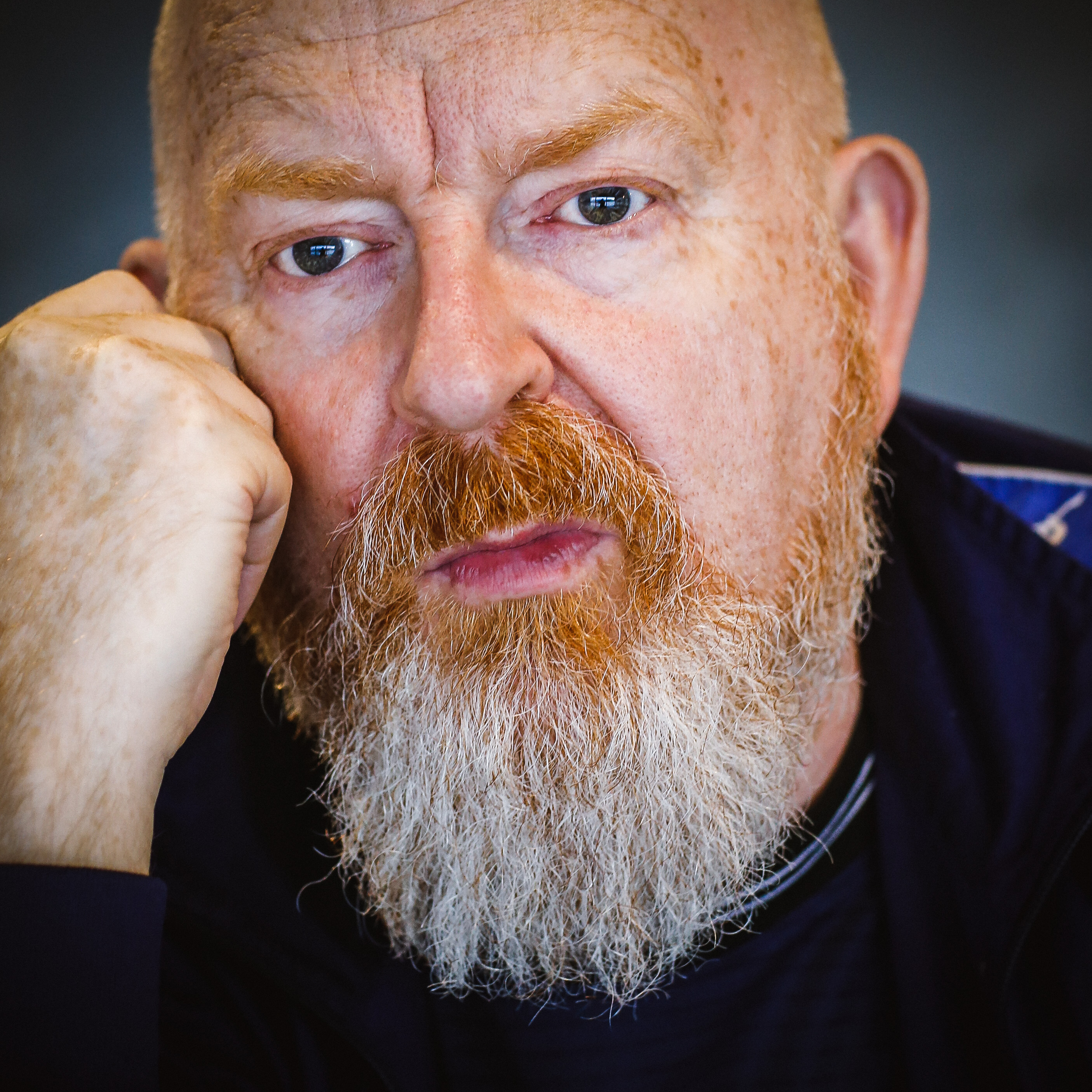 But a new film of the former Creation Records boss's life has led to him to reassess his own role in 1990s Cool Britannia.
He said: "Blair was a good guy with me. He was interested in music and he let me change legislation for musicians.
"Whether anyone appreciated it or not is debatable. But I tried to do something good and Blair facilitated that."
Glasgow-born McGee founded the independent record label Creation in 1983 and signed bands such as The Jesus And Mary Chain, Primal Scream, My Bloody Valentine and Teenage Fanclub.
But his most successful signing was Oasis, whom he discovered playing fourth on the bill at King Tut's Wah Wah Hut in Glasgow.
Oasis sold 75 million records worldwide and their success at height of Britpop and so-called Cool Britannia led to invitations to 10 Downing Street to meet Tony Blair after Labour's landslide victory in 1997.
He said: "That was the fluff part. The real work was when I was on committees trying to get the New Deal for Musicians through."
The scheme to nurture the next ­generation of musicians gave unemployed youngsters access to instruments, recording studios and music industry mentors.
It helped launch the career of James Morrison, Jem, Toploader, Menswear and The Zutons.
McGee said: "Even now I get people ­saying it really helped them."
McGee, who donated £100,000 to Labour, grew disillusioned with Blair after he sent British troops to invade Iraq in 2003.
McGee said: "He was a brilliant prime minister until Iraq. He could have been an absolute legend. But he went from hero to zero pretty quickly when he bombed Iraq."
McGee went on to describe Labour as the "Hugo Boss version of the Tories" and Blair as a "control freak" in interviews.
McGee said of his involvement with politics: "I thought it was the right thing to do at the time but I doubt whether I would ever do it again.
"I'm 58 now. When you are younger, you tend to give people the benefit of the doubt more. But now I kind of think they are all the same."
He shares his lifelong belief in ­socialism with lifetime pal, Primal Scream frontman Bobby Gillespie, whose Loaded anthem famously asked "Just what is it you wanna do?"
A clip of Gillespie on the politics show This Week last year went viral as he sat stoney-faced while host Andrew Neil danced with his guests. After telling Neil: "Politically, we're going backwards, we're going back to the 30s," Gillespie stared in silence as the presenter, Michael Portillo and Caroline Flint danced over the credits.
Despite his left-wing beliefs, McGee said he was not a supporter of current Labour leader Jeremy Corbyn.
He said: "I don't trust him. He sat on the fence over Brexit.
"I wouldn't do anything with him. While he is Labour leader, the party has no chance of getting elected. Deep down I am Labour but I can't vote Labour while he is leader."
The movie will include the highs of McGee turning Oasis into one of the biggest bands in the world, but it will not shy away from the lows of McGee's drug consumption during the era, which ­culminated in him suffering a panic attack on a flight to Los Angeles.
He said: "I knew when the guys in orange jumpsuits were putting the oxygen mask on me and carrying me out that I'd messed up."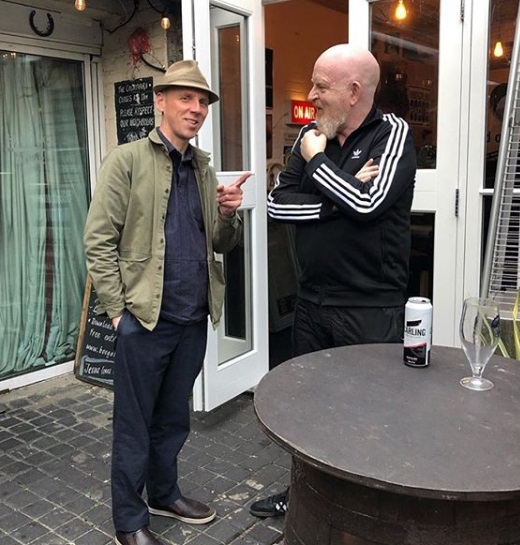 Thirty-six years after launching Creation Records with a £1,000 bank loan, McGee remains deeply involved in music.
He is manager of Happy Mondays, Black Grape, Cast, Glasvegas and The Bluetones. He has also signed to his new label Creation23 rising stars The Clockworks, The K's and Fife band Shambolics.
He said: "I think it is a good time for music. There are lot of goods bands around and I'm putting their records out.
"I have the label, a film coming out, 'in conversation with' events and I still ­manage a lot of bands.
"I don't think I'm as enthusiastic about music as I used to be, but I probably am."
He added: "Still making a living out of music is pretty astounding. I don't think I am particularly talented. I just think I'm really persistent.
"For any young kids reading this, the key to success is persistence."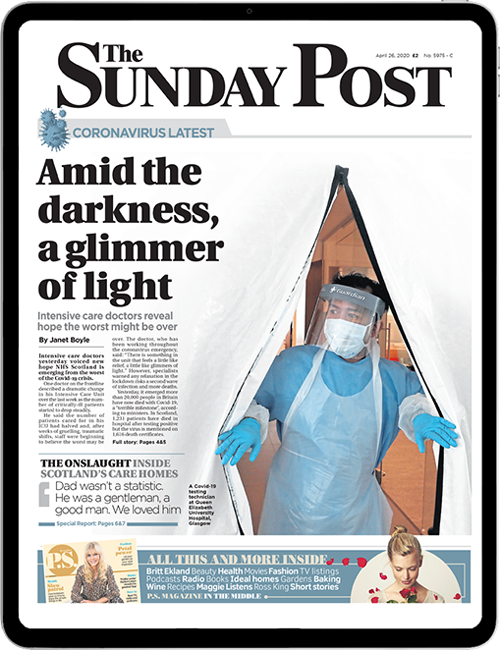 Enjoy the convenience of having The Sunday Post delivered as a digital ePaper straight to your smartphone, tablet or computer.
Subscribe for only £5.49 a month and enjoy all the benefits of the printed paper as a digital replica.
Subscribe