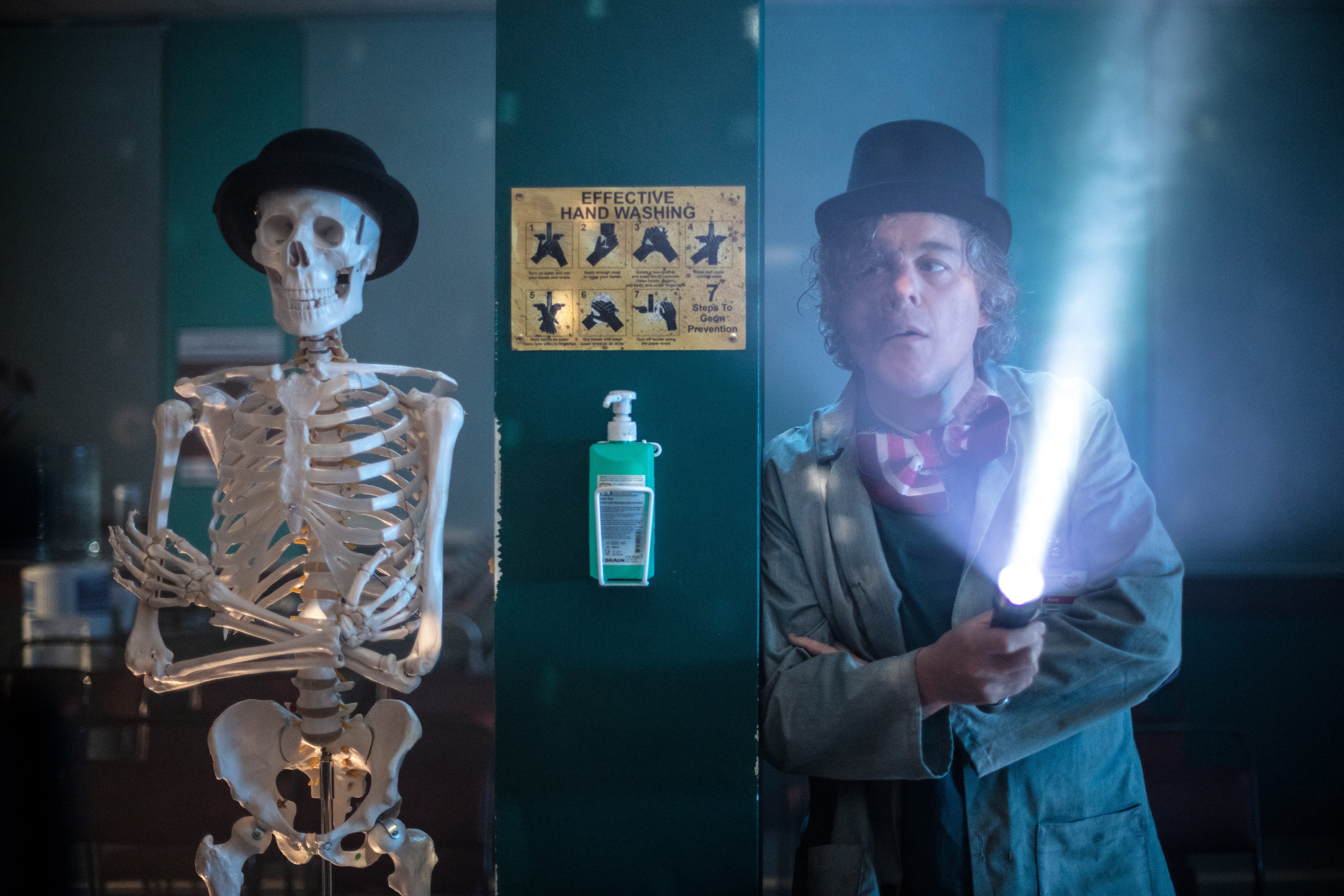 ALAN DAVIES cuts a very different figure from his Jonathan Creek days in big festive treat The Midnight Gang.
It's the latest of David Walliams books to be adapted for TV and he joins the author, actor and Britain's Got Talent judge in the colourful tale being screened on BBC 1 on Boxing Day.
Alan plays the scary porter in the story, which revolves round youngster Tom's adventures when he ends up in hospital, with David as the wicked headmaster.
He has a facial deformity that took quite some getting right.
"I was 90 minutes in make-up each day getting it on and then another half hour getting it off," Alan told iN10.
"The main problem I had was that it'd start to come off at lunchtime and I was always get told off for eating."
As a dad of three young children, getting to appear in one of David's kids' books on screen had an appeal.
"It was definitely one of the reasons for wanting to do this," said Alan.
"They've read a few of his books and it's nice to be in something they're allowed to watch.
"I don't usually watch myself in things I'm in, but I'll sit down with the kids at Christmas and watch this."
The Midnight Gang was filmed in the north of Glasgow and it was a welcome return north of the border for Alan.
"We did a Jonathan Creek in Glasgow a few years ago so I'm familiar with the city, which I like a lot.
"I go to the Glasgow Film Theatre frequently and enjoy getting out and about."
Quirky crime-solver Creek is something with which Alan is very much associated.
And while it's been a little while since we've seen it on screen, it's not necessarily something that will never be revisited.
"It's always up to the writer David Renwick," explained Alan. "He'd never tell anyone whether or not he was writing a script.
"He'd just get in touch with the producer if he finished one. If he did, I think the BBC would likely want to make it and I would certainly feel obligated to do it.
"He puts so much into the scripts I'd never say no.
"Having said that, the last ones a couple of years ago were on the 20th anniversary, so I think It'd be a big ask to go back and keep that show alive.
"But I'd never say never."
Meanwhile, 2019 will see Alan as busy as ever, with his ongoing role in QI.
"There was a rumour that we might be coming to Glasgow to make that, but sadly that didn't happen," he adds.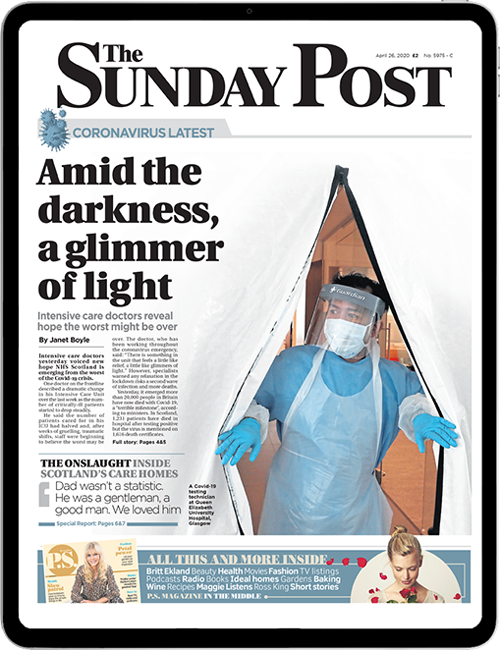 Enjoy the convenience of having The Sunday Post delivered as a digital ePaper straight to your smartphone, tablet or computer.
Subscribe for only £5.49 a month and enjoy all the benefits of the printed paper as a digital replica.
Subscribe