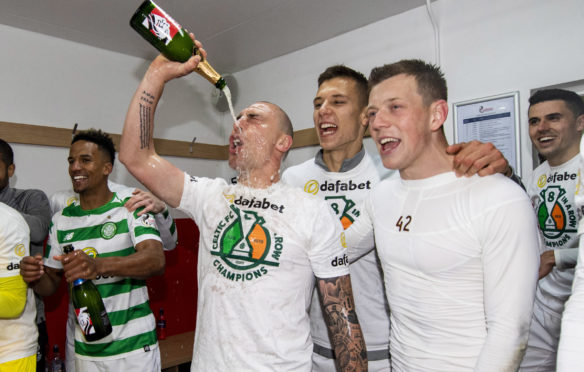 It's time for everyone in football to have a quick look at the future of the game.
I know that's not easy during a time where we're all concerned with the here and now.
People in all walks of life are desperately worried about what's happening today, tomorrow and next week.
But decisions we make right now can have far-reaching effects.
That's why the UK Government are emphasising how important it is for us all to stay in this weekend.
It seems almost distasteful to be concerned about what football will be doing in a year's time – but it would be wrong not to plan ahead.
I hope this coronavirus crisis is a one-off and we never see it again.
When things first began to get serious, we thought it might disrupt football for a few weeks.
Clearly, that's not going to be the case. So maybe it's as good a time as any to take stock of the relationship between football players and supporters.
The current topic about the top stars taking 30% wage cuts is a hotly-debated issue.
They say that if you play for three years in the Premier League, you're made for life.
Some people disagree, but I think that's right.
That's why it's so important for those who make a handsome living from top-level football to make a sacrifice.
They must show solidarity with those who help pay their wages.
The gap between players and the public has become increasingly wider over the years.
It's an issue that has been bubbling under for quite some time.
Fans' groups regularly voice their concerns about ticket prices and the amount they have to shell out to watch games on television.
This crisis has brought the issue into sharp focus.
We don't know what life will be like when we do come out the other side, and football cannot pretend changes won't have to happen.
As a former player, I've seen the football landscape change massively.
When I started out at Ipswich Town – even when we were competing for the title and winning a European trophy – it was a fairly down-to-earth existence.
We were a lot closer to supporters than the current Premier League stars.
It wasn't much different when I played for Tottenham and Manchester United.
You didn't find us socialising at some West-End night club drinking £1,500 bottles of champagne.
When I was at Manchester United, my favourite bar was run by former United and Celtic star, Pat Crerand.
His pub had the best Guinness in town. My night out was six pints at Paddy's.
Top players in England are now giving up a part of their wages.
I believe that's right, although the issue has been handled in a very clumsy fashion.
You can't put a gun to their heads because they don't have to do this.
I think they just didn't want to be pushed into it when pop stars, golfers and multi-millionaire business people don't seem to be coming under the same pressure.
But they are being asked to make a gesture that's important, both in practical terms and as a message of support to the wider community.
I'm sure the overwhelming majority of players will gladly give up wages to help non-playing staff and the Health Service.
You'll find that football will collectively make a substantial donation to the NHS.
It's morally right because many of the supporters who help pay the wages are now struggling to pay their bills.
The clubs have to remember the people were there for them during the good times.
That's only common sense.