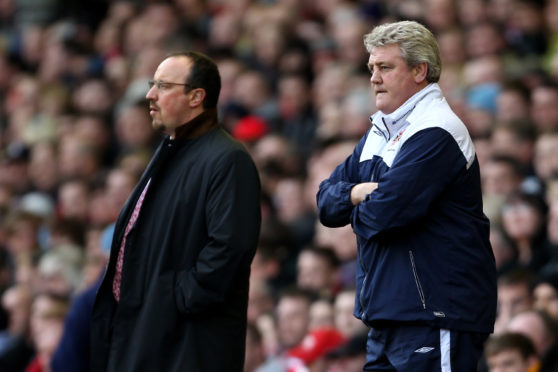 Not everything in life is black and white – unless you live in Newcastle.
But I believe the Toon supporters will need to accept there are shades of grey you just have to accept in football.
Right now, they seem determined not to give Steve Bruce a chance as manager of their club.
We know the main problem for any manager arriving at St James' Park is Mike Ashley.
The supporters hate the owner so much that anyone taking over is tainted by the never-ending strife surrounding the club.
They accepted Rafa Benitez, and he became even more popular when he seemed to be at loggerheads with Ashley over his contract.
That makes it so hard for a new boss.
Even if Sir Bobby Robson was still with us, they probably wouldn't accept him as manager because they were so much in love with Rafa.
That's why big Steve was always on a hiding to nothing when he agreed to take the job.
People like Geordie legend Alan Shearer advised him not to take it. But you have to admire him for not listening to the advice, and still doing what he felt was right.
I know Big Sam Allardyce texted him – and Steve didn't get back to him.
Sam wasn't too pleased about that, but it maybe shows just how single-minded Steve was about taking the job.
The Toon supporters are among the most passionate in the county.
They remind me of the Celtic and Rangers fans I grew up with in Glasgow.
They love their club, it's an all-consuming passion and it's understandable that feelings are running high.
However, it seems they're stuck with Ashley because takeover bids keep falling by the wayside.
So I just think they have to be decent to Brucie and give him a fair crack of the whip.
He's a Wallsend Boys Club lad, Newcastle is his team and he's desperate for success.
It would have been very easy for him to have stayed at Sheffield Wednesday and I'm sure their fans will be angry about him leaving.
But it's what happens when a club that's in your blood comes calling. You just can say no.
I hope the locals will realise they have a kindred spirit running the football side of Newcastle.
Steve has been around the management game for a long time. He's made a lot of money and wouldn't have to work again if he didn't want to.
Cash is not what's motivating him.
Newcastle is his club and he wants to prove a few people wrong.
If he makes a bad start, then he'll get pelters. And the stick will be even worse because he previously managed Sunderland.
But the fans should reflect on why their hero Rafa has gone.
He's gone for the big money in China.
Let's face it, he doesn't need to do that.
He's had an amazing career, but it looks like he's got a mercenary streak in him that has been tempted by the mind-boggling sums of cash available over there right now.
I'm disappointed he's made that decision.
He was a good manager for Newcastle, but let's not hold him up as a saint with black and white blood coursing through his veins.
Steve Bruce is already facing a difficult start to the season, and talk of a fans' boycott won't make it any easier.
They are quite right to want the best for their club.
But the ability to separate the actions of the owner from the work on the training pitch would be best for everyone at St James' Park.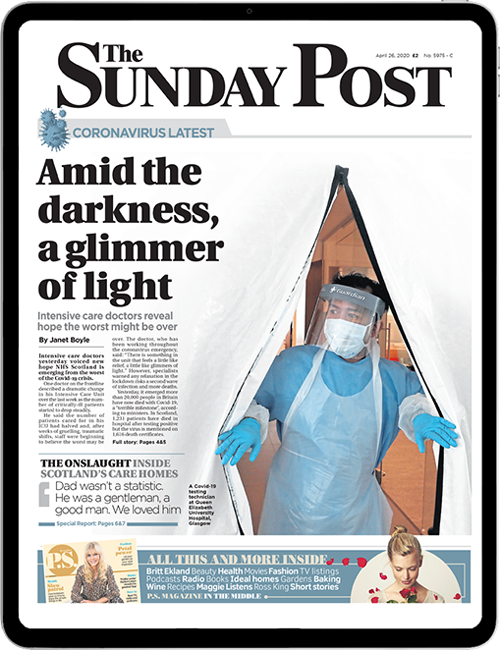 Enjoy the convenience of having The Sunday Post delivered as a digital ePaper straight to your smartphone, tablet or computer.
Subscribe for only £5.49 a month and enjoy all the benefits of the printed paper as a digital replica.
Subscribe