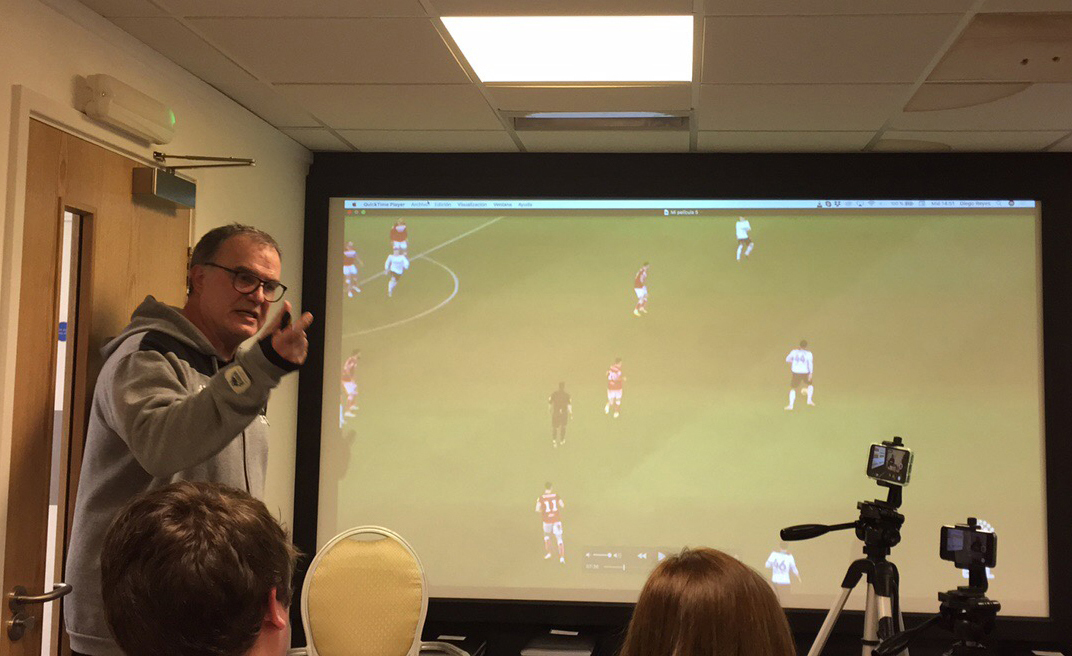 MANAGERS have been paranoid about spies for as long as I can remember.
Going back to my own playing days, bosses were always anxious that the work they did on the training ground was for their eyes only.
They always kept a lookout for opposition spooks, hunting for a view to a kill.
What was the undercover guys' target? The weekend's game plan.
So I wasn't surprised when "Spygate" hit the headlines this week.
Gaffers have been trying to steal a march on each other for as long as professional football has been around.
Why else would my managers have been paranoid back in the 1980s?
Nope, this is a story as old as time.
The only shock this time around was that the perpetrator – Leeds United's Marcelo Bielsa – admitted it!
Talk about live and let spy.
Seriously, like Bielsa, I'm not one to hide away when I get caught out.
So here's my confession. I didn't know who he was when he got the manager's job at Elland Road.
I admitted as much on my radio show and the stick I got was unbelievable.
Looking back on it, I bet most of the hypocrites who knocked me had never heard of him either!
Now there's no doubt – everybody knows Bielsa.
After the Spygate story broke, I expected the Argentine to claim he knew nothing about the Leeds staff member collared at Derby County's training ground.
So you could have knocked me down with a feather when he admitted sending the fella!
The initial reaction in football circles was one of outrage.
The Argentine then exacerbated the situation by hosting an analysis of the opposition for assembled media at Leeds' training ground.
But I'm not convinced the outcry is really justified.
If anyone can prove Bielsa is the only gaffer ever to have tried to nick an advantage ahead of a match, I'll change my tune.
I bet some of the managers protesting the loudest are guilty of the same so-called crime – just like the people who knocked me for not knowing who Bielsa was.
The best response I've read from a gaffer came from Brendan Rodgers.
The Celtic boss didn't get on his high horse.
Instead he revealed he'd seen drones over the Hoops' training ground, and had suspicions about the odd dog walker.
Brendan was light-hearted about the whole thing – and that's the right way to be.
If you're a gaffer worth his salt, winning or losing a game shouldn't come down to whether training was witnessed by somebody outside the camp.
What on earth could they tell from seeing one session anyway?
A potential line-up? Maybe a formation?
Believe me, opposition managers can get that information without dispatching spies!
And even if they do get a heads-up, it can be remedied during the match itself.
That's what a quality manager does. He sees how a game is unfolding and makes changes.
Gathering information on the opposition isn't new.
My managers were concerned about details leaking out of the dressing room or the training ground 30-odd years ago.
Is it underhand? Yes. But there are lots of things about football like that.
Is it illegal? No.
For me, it's a big fuss about something that has been happening secretly for years.
The only difference is, thanks to Bielsa, spying is now out in the open, rather than out in the cold.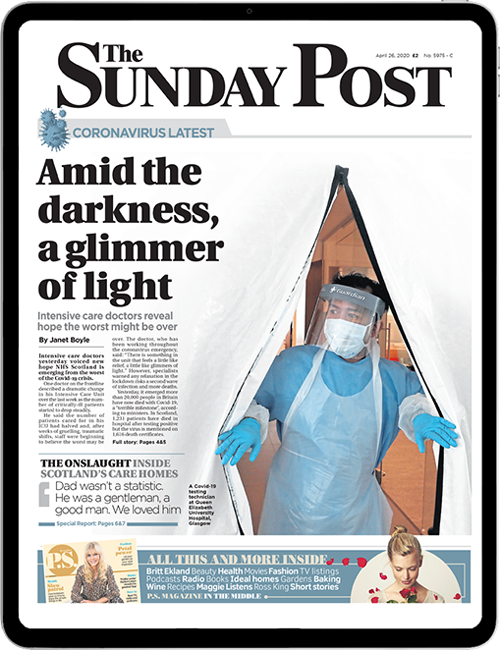 Enjoy the convenience of having The Sunday Post delivered as a digital ePaper straight to your smartphone, tablet or computer.
Subscribe for only £5.49 a month and enjoy all the benefits of the printed paper as a digital replica.
Subscribe