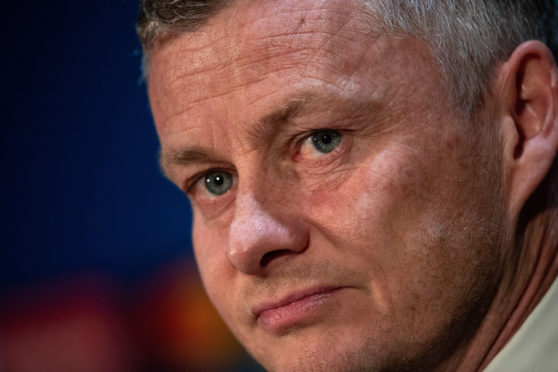 Ole Gunnar Solskjaer has been at the Old Trafford wheel for nine months.
But I reckon he's only got a few more losses before his hands are prised free.
Things haven't been going well at United for ages. Yet what should have been a walk in the park against Rochdale in the Carabao Cup, became a new low point.
I looked at the team Ole put out at Old Trafford, and there is no way those players should have needed penalties to get past a League One side.
I'm happy to point the finger in their direction. Their attitudes were rotten.
There were players in red who should have been giving everything to prove they are worthy of Premier League involvement.
Instead, they seemed to treat being picked against Rochdale as some sort of insult.
If you're lucky enough to be at a club like Manchester United, you need to give your all for the cause.
If you're not willing to do that, you should be booted out of the door by the club with no fear of an employment tribunal.
I feel a wee bit sorry for Ole because he is being let down by these guys.
But the buck stops with him.
And if United struggle badly against Arsenal tonight, Ole will surely, finally, be on the brink.