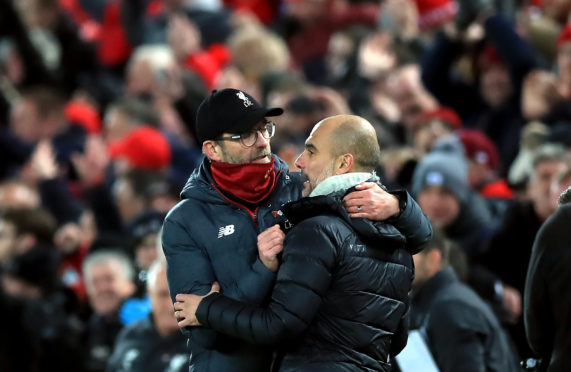 Things are always changing in football. It's one of the reasons we love the sport.
There are new players emerging and different managers trying new ways to improve teams.
The twists and turns in the game means there's never any shortage of talking points.
But, as we watch the last day of England's Premier League season today, I'm predicting we're about to see more of the same.
For once, that's not a bad thing.
The last couple of campaigns have been all about Liverpool and Manchester City battling it out for the title.
I can't see that changing.
We've got the two biggest football brains in the world masterminding these clubs.
Jurgen Klopp and Pep Guardiola are a couple of incredible managers.
They use all the latest technology and sports science, but it's an old-fashioned element that makes them both so special.
Man-management has never gone out of style, and it never should.
Liverpool's first title triumph for 30 years has been a story of remarkable team spirit.
You can see the players love digging out results for one another, and their boss.
Achieving that sort of attitude isn't easy in an era when joining an elite club makes you an instant millionaire.
But who wouldn't want to play for Klopp?
The man has an amazing aura about him. Even Liverpool's biggest rivals recognise that.
Manchester City are favourites to win the 2020-21 Premier League, which starts on September 12.
That's remarkable, considering that Liverpool won this championship with seven games to spare.
Would I back against them retaining their title? I'm not sure I would.
I think City can be better on their day, but Liverpool's long unbeaten run showed just what a durable side they are.
On this occasion, the crucial difference was Liverpool had the best defence. It's as simple as that.
There's really nothing between the sides and that's why next season will be another thriller.
I can't see any of the other contenders – Chelsea, Manchester United, Spurs, Arsenal or Wolves – pushing them close.
Maintaining team spirit was a lot more straightforward when I was playing.
When I won the UEFA Cup with Ipswich Town, we pretty much had a squad of 14.
A lot of us grew up together.
We were always regarded as the underdogs, and that just spurred us on even more.
The top teams now have about 40 players looking to play, and keeping them all happy isn't an easy task.
We've often seen clubs bringing in superstars and it just not working.
Klopp and Pep are both men you wouldn't want to fall out with. But, if you toe the line, they'll give you all the encouragement in the world.
We can only hope – for football fans and the wider community – that we begin to see something more like normal life in the near future.
I'm not going to lie. Watching some games without any fans has been difficult.
The schedule has also been a challenge.
We've had action on television just about every night and trying to watch two matches hasn't always been easy.
Having said that, there was nothing on last Thursday evening and I missed it.
Watching on the box will do for now, but nothing beats the roar of a real crowd.
I've a new book coming out at the end of October, called Only Here For A Visit.
That's been a motto I've lived by in recent years.
I like to push the boat out. Now and again I lose the oars, but I'm still sailing on.
We have to enjoy life and the greatest thrill for a football fan is being in the stand roaring on their team.
I hope the day when you can do that again isn't far away.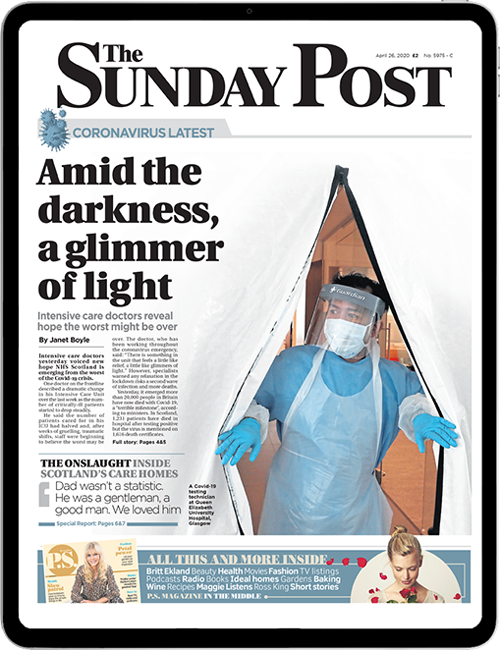 Enjoy the convenience of having The Sunday Post delivered as a digital ePaper straight to your smartphone, tablet or computer.
Subscribe for only £5.49 a month and enjoy all the benefits of the printed paper as a digital replica.
Subscribe