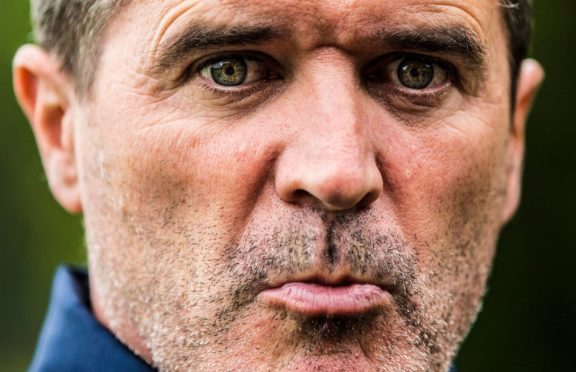 Roy Keane is tremendously entertaining as a television pundit.
But his recent outburst at Manchester United pair David de Gea and Harry Maguire showed why he's highly unlikely to return to management.
Roy's claim that he'd be throwing punches at the goalkeeper was a headline writer's dream.
His tirade came just a few days before we saw Jurgen Klopp leading Liverpool to their first title in 30 years.
The German is the epitome of the successful, modern manager.
His public image leads us all to believe he's a jovial, slightly madcap boss, with a good eye for a player.
But there's obviously much more to him than that.
I'm certain he wouldn't be punching players after an error.
He's tremendously flexible when it comes to dealing with his squad. He understands each individual and how to get the best out of them.
Don't mistake that for weakness.
Along with the other great managers of this era – like Pep Guardiola and Jose Mourhino – you wouldn't want to cross him.
It's all about controlled aggression with them.
Klopp has said about dealing with players: "I'll be their friend – but not their best friend."
That's the way it has to be now.
Whether you love or hate Roy Keane, he has never lacked desire or passion.
I understood completely what he meant about punches flying.
I saw it happening both at half-time and full-time during my career.
I've seen managers go crazy, and have to be taken outside before they did something they'd regret.
That, however, is very much a thing of the past.
Punch-ups might still occasionally happen in the lower leagues, but no way is it happening at the top level.
Modern players will just shrug their shoulders, tell a manager not to approach them like that , then deliver the killer line: "Speak to my agent".
Agents aren't slow to go and complain to those running clubs.
They'll threaten to sue for bullying and intimidation.
A lot of people don't like that. They ask what has happened to the "man's game"?
The answer is that times have changed.
I'm sure Klopp would be quick to have a word with someone if he felt they were taking liberties. He's no shrinking violet.
But things have changed since the days when Fergie was delivering the hairdryer treatment.
He certainly wasn't the only one who tore into players if they displeased him.
I saw what Jock Stein was capable of when I played for him with Scotland.
We also know that Jock Wallace of Rangers had a fearsome reputation.
I hope we see more of Roy Keane talking about football because his performances make for great telly.
Where we probably won't see him is in a dugout, certainly not as the manager of a top team.
I can only go on what they told me about him during his spell in charge of Ipswich Town.
Everything was negative while he was at Portman Road.
It makes me wonder if his attempts at management have failed because of his inability to let go of what he achieved as a player.
Maybe he couldn't understand that people playing at that standard couldn't do what he wanted.
That catches out a lot of great players when they try to move into coaching.
They find it hard to accept that the guys in their squad aren't capable of the things they found very simple.
Klopp is operating on a much bigger stage, but he's shown that he's willing to trust the judgment of others.
It's not all about him.
He surrounds himself with experts and Liverpool have reaped the benefits of their work.
Liverpool's recruitment under sporting director, Michael Edwards, has been excellent.
It's been a perfect lesson in wheeling and dealing.
They've had very few failures. Even the fringe players have contributed at vital times.
That has been in contrast to the money squandered by Everton.
I think they'll improve a lot under Carlo Ancelotti, but they have a huge gap to close on their rivals from the other side of Stanley Park.
As a striker, I would have loved the chance to play for Klopp.
The attacking style is fabulous, and his personality means you're desperate to do well for him.
Towards the end of my career, I played for John Sillett at Coventry City.
He made you feel really wanted. Sadly, my back problems meant I couldn't produce the performances I wanted.
John said to me that if they got to the FA Cup Final, they'd give me a benefit game.
I told him I couldn't ask for that. I'd only been there for a few months.
But they got to Wembley in 1987 and beat Tottenham, one of my other former clubs.
I went to the game, giving up tickets on the half-way line to go in with fans behind the goal.
It was absolutely packed, and my Spurs-supporting mate said he'd have throttled me if he could have got his hands free!
I couldn't lose because I loved both teams.
We ended up in a white Rolls-Royce, covered in sky-blue colours, going to the London's West End for champagne.
After seeing his moves on the dance-floor after Liverpool clinched the title, it was a night that I'm sure Jurgen Klopp would have enjoyed.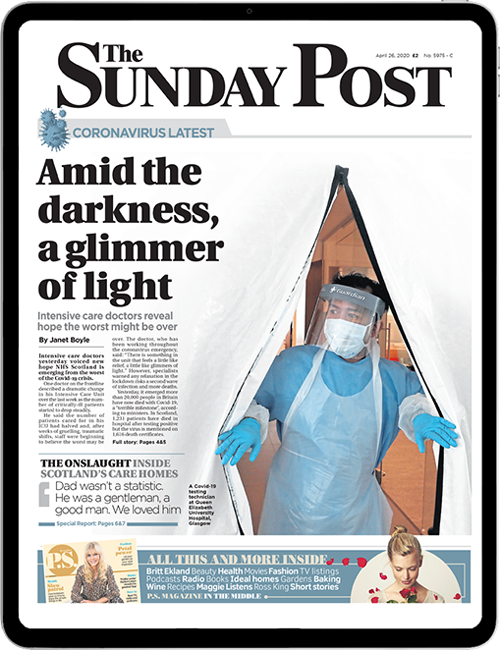 Enjoy the convenience of having The Sunday Post delivered as a digital ePaper straight to your smartphone, tablet or computer.
Subscribe for only £5.49 a month and enjoy all the benefits of the printed paper as a digital replica.
Subscribe