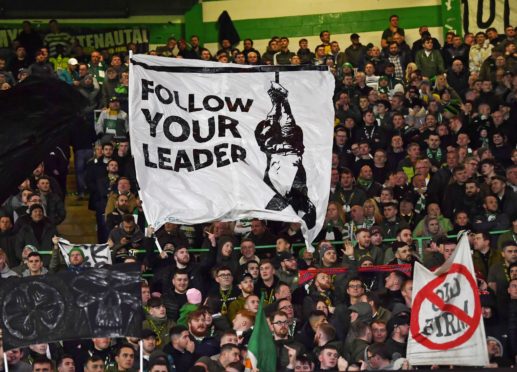 Celtic's Green Brigade are a Jekyll-and-Hyde bunch.
There's the all-singing, all-dancing, flag-waving, atmosphere-boosting heroics that everybody who has been to Celtic Park loves.
But there's also the trouble-making, firework-lighting, controversy-courting misdeeds that threaten to tarnish the good name of the club.
Both sides of the Green Brigade were on display when Lazio came calling.
There were positives in the form of the inspiring Parkhead atmosphere they helped create for the players.
But there were negatives and, once again, Celtic will end up paying for them.
UEFA charged the club over illicit banners and chanting at the Lazio game, while the Italian club were also charged for their supporters' chants.
I'd stick up for the Green Brigade in the sense that, in this case, they were reacting against the well-documented fascist tendencies of Lazio fans.
Anyone who walked past the Italian fans in Glasgow before the game would have seen them performing so-called Roman salutes – which look identical to Nazi salutes to me – in the street.
There's no place in my home city for that sort of thing.
But the Green Brigade have a history of provocative banners and chants themselves – and their response certainly seemed designed to provoke in its own way.
The image of former Italian dictator Benito Mussolini hanging upside down, dead, that was held aloft in the Green Brigade's section of Celtic Park was definitely striking.
Now, I couldn't give a monkey's about offending the sort of idiots who idolise a despot like Mussolini.
But it seems obvious that waving an image like that around inside a football stadium was always going to draw UEFA's glare.
And it isn't a one-off as far as the Green Brigade go.
The Lazio charge is the third time this season Celtic have been the subject of disciplinary proceedings with the European governing body.
The Hoops were first fined £11,000 after fans set off flares and threw objects during the win over AIK in Stockholm.
Then they were fined £10,400 for the Green Brigade's use of pyrotechnics during their pre-match display on the night they beat Cluj.
There's a saying in baseball – three strikes and you're out.
My worry is that UEFA, who are starting to crack down on certain types of fan behaviour, will soon lose patience with Celtic and order them to close sections of the ground.
They have already hammered Rangers along those lines, so if the Green Brigade think UEFA aren't watching, they're kidding themselves.
Celtic will be only too aware of it.
It's the last thing the board would want, regardless of whether the Green Brigade's target against Lazio – fascism – was legitimate.
If I were a Celtic fan travelling to Rome this week for the return game, I'd be concerned about my safety.
I would probably be concerned, regardless of what happened at Celtic Park.
Italian fans have a reputation for violence at the best of times.
This time, having been "insulted" at Parkhead, a section of the Lazio support will feel they have an excuse for it, too.
Nobody can deny the Green Brigade create an electric atmosphere at Celtic Park, and nobody can deny their die-hard support for the club.
But I fear we're getting too close for comfort to a place where UEFA could shut the doors on Celtic fans in future European ties.
That must be avoided at all costs.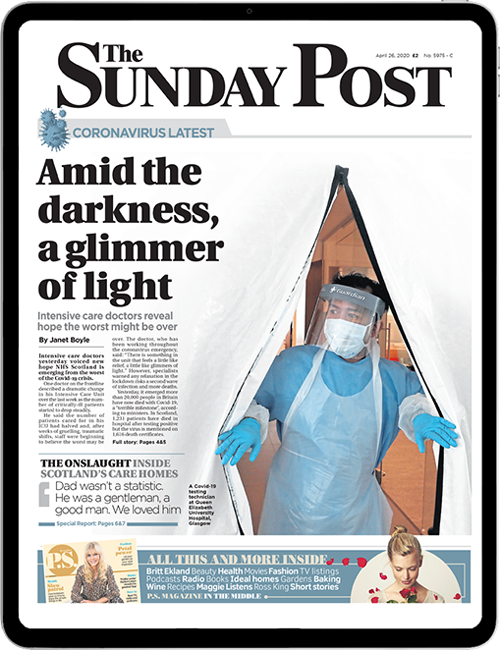 Enjoy the convenience of having The Sunday Post delivered as a digital ePaper straight to your smartphone, tablet or computer.
Subscribe for only £5.49 a month and enjoy all the benefits of the printed paper as a digital replica.
Subscribe