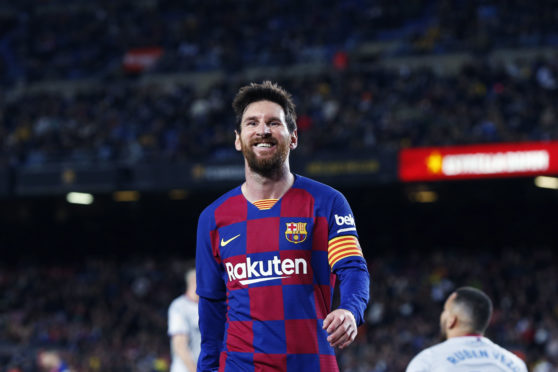 It's been a Messi week for Barcelona.
But I just can't see an English club picking up the pieces by signing the disgruntled Argentinian superstar.
The fallout between Barca and their main man has understandably made headlines around the world.
It has also got the vultures circling.
Manchester City and Manchester United among them, along with the likes of Paris Saint-Germain and Juventus.
Messi is contracted at the Nou Camp until 2021, but has a clause in his contract which allows him to leave this summer if he is unhappy.
Talk about player power! They might as well call it the I'm-not-enjoying-myself-so-stuff you! clause.
However peeved Lio may be, I don't think any other club has a hope of landing the best player in the world.
He is simply too important to Barcelona for them to allow him to leave.
If push came to shove and the choice was between backing Messi or new Barca sporting director, Eric Abidal – who sparked the spat – there wouldn't be much deliberation.
Abidal would quickly find himself out on his backside!
To be honest, I'm surprised he got away with criticising Barcelona's players the way he did.
He accused them of getting previous manager Ernesto Valverde the sack, for goodness sake!
Those players have every right to be angry with him.
But Messi has more reason to be raging than any of them, given the way he goes about playing the game.
It's a no-brainer for his old gaffer, Pep Guardiola, to sound him out about a move.
The pair enjoyed enormous success together as Pep laid the foundations of his managerial career at Barca.
The idea of linking up together must be appealing to both – though especially to Pep, given Manchester City's struggles to keep up with Liverpool.
He'll be thinking: "If I stick Messi in this team, we'll have a real chance next season."
Unfortunately for the City gaffer, I don't think the player would even consider it, no matter how much money was chucked at him.
If he did decide he wanted to move from Barca, I reckon he'd be far more likely to go to PSG or Juve.
The culture in those places would suit him better after spending so long in Spain.
It would be more akin to what he's used to, both on, and off, the park.
Financially, the likes of PSG and Juve could match anything City tried to offer him, too.
And then there's the Ronaldo factor, which might just swing it in the Italians' favour.
Imagine Cristiano and Messi in the same team! Opposition defences wouldn't stand a chance.
I'd love to see that, just like every other football fan.
That said, I don't think Messi will leave Barcelona.
He'll throw his weight around for a while, strengthen his position, and probably end up signing one last massive contract with them.
He's 32 years old, and still looks great.
If he's anything like Ronaldo, he'll still be going strong in three years' time.
So, as much as I understand the rumours that begin any time there seems to be friction between Messi and his club, this time I don't think there's any substance to them.
It would be great for the Premier League to have Messi on board.
But his relationship with Barca isn't yet sunk.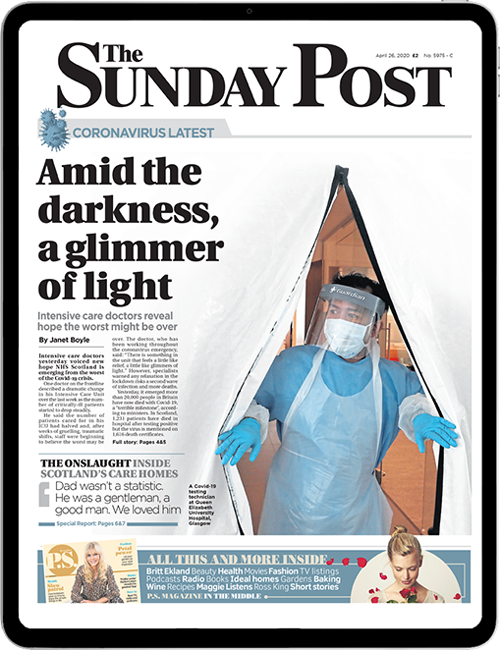 Enjoy the convenience of having The Sunday Post delivered as a digital ePaper straight to your smartphone, tablet or computer.
Subscribe for only £5.49 a month and enjoy all the benefits of the printed paper as a digital replica.
Subscribe