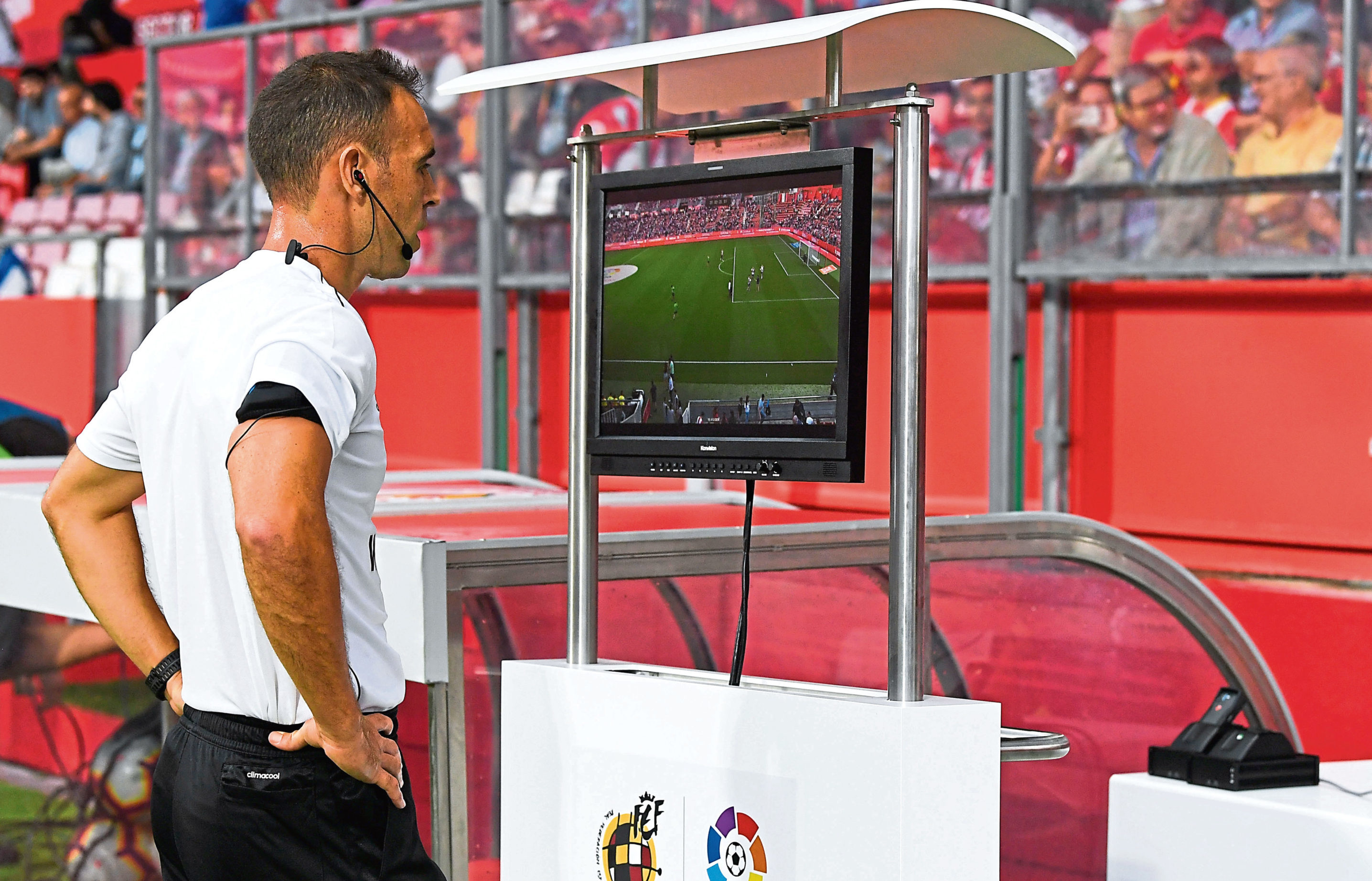 I'M all for VAR when it's used properly.
Although there were teething problems at the World Cup, on the whole I thought video refereeing added a wee bit of drama.
And the fact that every single game had a video referee ensured that every team was in the same boat.
That will not be the case for the 50 teams that remain in the Carabao Cup.
Only eight will have to deal with the possibility of decisions being hauled up by the video ref.
The other 42 will live or die the traditional way.
Is that fair?
I don't think so.
The tournament – formerly the League Cup – has had one hell of a kicking over the last decade or so.
It used to be a cracking competition.
But these days the entire English Premier League treats it like a reserve competition in the early rounds.
The big boys have got bigger fish to fry, it's as simple as that.
The EFL should be doing everything in their power to make the competition as attractive as possible.
Instead, they're undermining it even further by allowing a half-baked trial of VAR in four of this coming week's second round ties.
Brighton v Southampton, Fulham v Exeter City, Leicester City v Fleetwood Town and Everton v Rotherham United will be overseen by video referees.
The rest have to take their chances with whoever's on the pitch.
For me, that makes a mockery of this season's tournament, because the games are being officiated to different standards.
What if a team without access to VAR gets knocked out thanks to a dodgy decision on Tuesday night?
What if it's a decision that would have been reviewed and reversed by VAR?
What if one of the lucky teams with the technology benefits from having it? It's one rule for eight teams, another for the rest – and that's not consistent.
As I said, I'm not against VAR being brought into the game in England – or in Scotland, for that matter.
I'm also not in principle against the idea of trialling the thing in the Carabao Cup.
But it should be trialled across every tie, rather than just four.
If the cost of installing the technology at 25 grounds is the problem, wait until a later round and trial the thing then.
That would keep things absolutely fair, right across the board.
This way, it's a mess, not to mention a PR nightmare waiting to happen.
I've always backed referees over the years, and I'll continue to do so.
I've spoken to a few and I know for a fact that they're in favour of bringing VAR in.
For that to happen, it has to be tested. I accept that completely.
But it should be tested in pre-season friendlies or in closed-doors games, then rolled out when everybody is comfortable with it.
A grand old competition like the Carabao Cup should not be a testing ground.
It should be treated with the respect it deserves.
For almost 60 years, teams have battled it out to try to get their hands on the trophy.
That ought to mean something.
So for me, it's very simple.
When it comes to real, meaningful matches like these, VAR should either be everywhere – or nowhere at all.