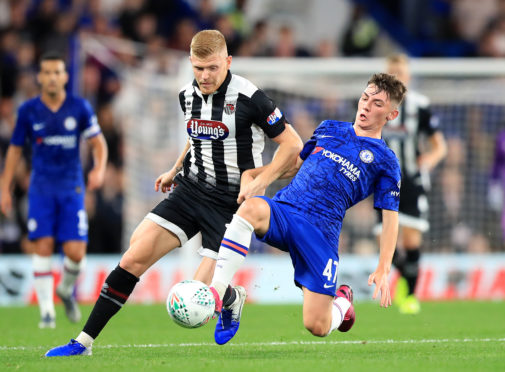 The Carabao Cup may have lost its shine for many of England's big clubs.
But Billy Gilmour's stunning Chelsea bow during the week provided a sparkling moment for us Scots.
The kid from Ardrossan was handed his first start by Frank Lampard in the Blues' 7-1 demolition of Grimsby Town.
And what an impression he made!
A quick glance at Chelsea fans' social media accounts made for pleasant reading after the game. They were raving about the lad – even comparing him to Cesc Fabregas.
Cesc himself even sent out a Tweet, saying Gilmour had "played amazing".
It's easy to get carried away with things like this, especially when the young lad at the centre of it all is Scottish.
After all, when was the last time we had a world-class midfielder? Graeme Souness?
The truth is, we still don't – at least not yet.
Billy the kid is clearly a real talent, but he's still just a prospect.
He needs to keep working hard, to stay humble and to keep racking up first-team appearances.
All too often down through the years, we've seen young Scots head south and disappear – and please don't say: 'Aye, including you!'
Fortunately, I think Gilmour is in the right place, and working with the right sort of people, to give himself a real chance.
And, in a funny way, it's the way the Carabao Cup is treated by big clubs like Chelsea that gave the teenager the opportunity to shine last Wednesday night.
For Premier League sides, it has become a tournament for youth players, at least in the early stages.
Chelsea had 10 academy players in their matchday squad against Grimsby.
Others went the same way.
But while the likes of Tottenham, West Ham, Bournemouth, Sheffield United and Brighton all crashed out to lower league sides – and Manchester United needed penalties to beat Rochdale – at least the Blues cruised it.
They clearly have a strong enough pool in their academy set-up to win through against senior opposition.
The others don't – but they field the kids anyway. Why? Because they don't give a monkey's about the tournament.
Teams like Bournemouth – who lost 2-0 to League One Burton Albion – should view the Carabao Cup as possibly their only opportunity to win a trophy.
Their fans have never seen their side win a major honour, having spent most of their history in the lower leagues.
Now they're a Premier League side with some clout – and they could do some damage in knock-out football.
Instead, they treat it like an inconvenience.
It's not hard to figure out why when you think about the money on offer if they can stay in the English game's top flight.
They would rather stay there for 10 years than win one Carabao Cup and have the extra games cost them their place at the top table.
That's the sort of thinking that has turned the competition from a sought-after honour in my playing days into an afterthought.
Sadly it's not going to change any time soon.
But, as we saw with Billy Gilmour, there will always be a silver lining.
If top clubs use the contest to give talented young players first-team exposure, while still progressing in the tournament, it could turn into an important development tool.
And if Gilmour is one day lifting a trophy for his club, and starring for Scotland, we'll have the Carabao Cup to thank for giving him a launch pad.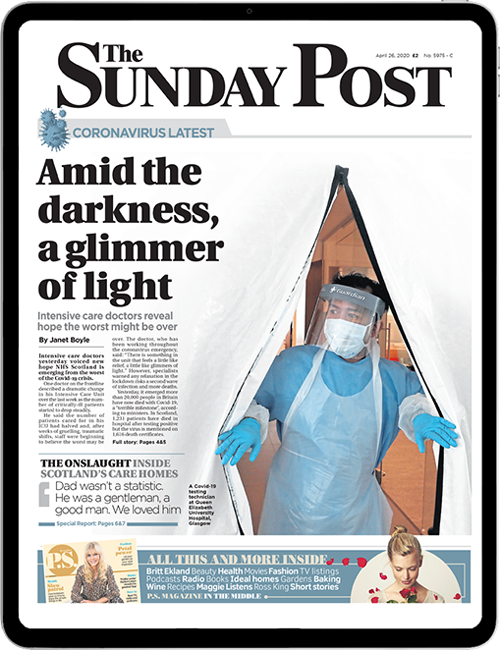 Enjoy the convenience of having The Sunday Post delivered as a digital ePaper straight to your smartphone, tablet or computer.
Subscribe for only £5.49 a month and enjoy all the benefits of the printed paper as a digital replica.
Subscribe