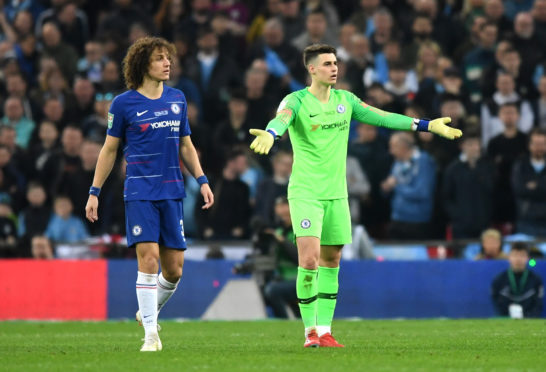 When players stepped out of line, there used to be a simple corrective.
It was called "the reserves".
If you went against your manager when I was playing, you wouldn't see the inside of the first-team dressing room for weeks afterwards.
You'd be bombed out – and find yourself playing on a ploughed field with the second string in front of two men and a dog quicker than you could say: "Kepa".
How things have changed.
Just ask Chelsea's goalie if you don't believe me.
Kepa Arrizabalaga's refusal to be substituted in extra-time of last weekend's Carabao Cup Final was one of the worst displays of player-power I've ever seen.
He defied his gaffer, he showed a total lack of respect to his replacement and he made a laughing stock of his club.
After all that, he let Sergio Aguero's penalty slip through his fingers as Manchester City triumphed in the shoot-out.
It was a shocking show from the Spaniard – and he was rightly benched against Tottenham Hotspur in midweek.
But it wouldn't surprise me to see Kepa back in goal today against Fulham.
If I were a Chelsea fan, I'd be disgusted.
It doesn't matter what you think about the manager, Maurizio Sarri.
Kepa's attitude stunk at Wembley – and so did that of his team-mates.
Not one of them tried to get their goalie to obey the substitutes board.
Never mind that sub goalie, Willy Caballero, is a former Manchester City player.
Never mind that he knows Pep Guardiola's players inside out.
Never mind that he's a penalty specialist.
Chelsea's stars were too wrapped up in themselves to see sense, and through their inaction they undermined their manager.
No wonder Sarri looked like he was about to walk down the tunnel and out of the stadium.
I dread to think what the response would have been had I done something like that in public during my career.
The closest I came was, thankfully, behind closed doors – but I almost paid a heavy price.
I had been putting off getting an operation on my foot to repair nerve damage while I was at Ipswich, but it got to the point where I couldn't take any more injections.
In I went, got the surgery, and a few weeks later, I felt ready to play again.
Sir Bobby Robson had a chat with me the day before a game, asked how I felt, and I told him I was fine.
He seemed happy, so that was it, I assumed I'd be playing.
The next day came around and I went into the dressing room and put on my usual No. 10 shirt.
Then the boys starting coming in and giggling at me, so I thought something was up.
It turns out I'd been named as a substitute! I was supposed to be No. 12.
I took the hump, ripped my jersey off, said I wasn't going to go on the bench and went for a shower.
Sir Bobby wasn't happy, but I stuck to my guns and said there was no way I'd be a substitute because I was ready to play.
Then the manager played his trump card. "Get that No. 12 jersey on or it'll be two weeks' wages, son," he said.
Sure enough, when kick-off time came around, there I was on the bench!
We all make mistakes. Kepa certainly did.
But by doing it so publicly, he has given himself, his manager and his club a serious problem.
If it were up to me, he'd be paying for it a while longer yet.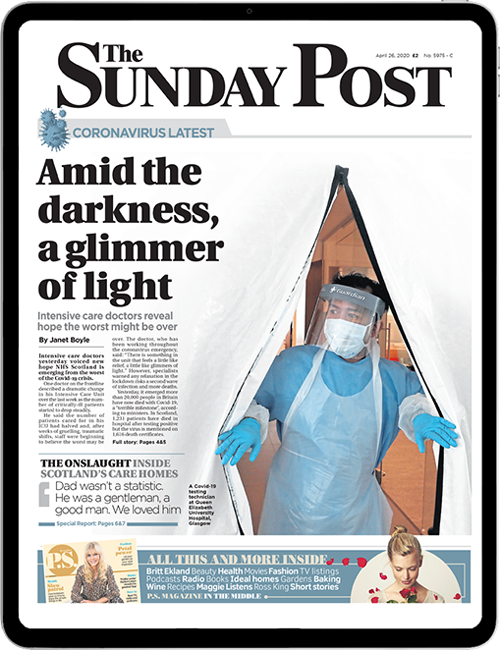 Enjoy the convenience of having The Sunday Post delivered as a digital ePaper straight to your smartphone, tablet or computer.
Subscribe for only £5.49 a month and enjoy all the benefits of the printed paper as a digital replica.
Subscribe