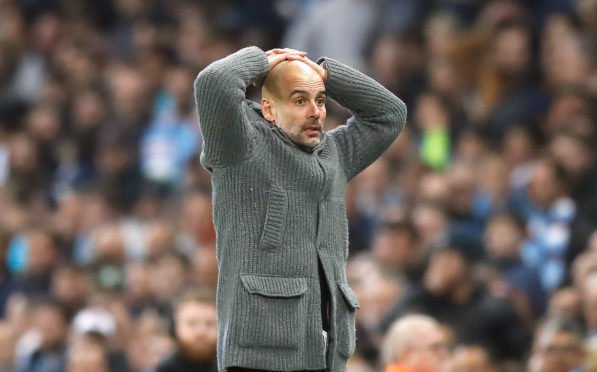 VAR was supposed to prevent controversy.
Instead, it has instigated farce.
That's why, after Manchester City and Tottenham Hotspur's Champions League drama, I'm not sure I'm behind its introduction in the Premier League anymore.
Wednesday night's stooshie at the Etihad was a real eye-opener for me.
And the most-glaring revelation surrounded Fernando Llorente's goal for Spurs.
The VAR official took a look at it and decided it should stand.
But, four days later, I'm not convinced that was the correct decision.
In fact, I believe more strongly than ever Llorente's effort should have been ruled out for handball.
I argued about this with Ally McCoist on my radio show.
He was adamant it was a goal.
But having seen replays from every angle, I'm 100% certain that Llorente's arm directed the ball on to his thigh before it crossed the line.
For me, that means it should have been chalked off.
Without the arm contact, that ball wasn't going into the net, so regardless of where Llorente's arms were positioned, I think he should have been penalised.
And it ended up being the decisive goal after what followed.
The scenes, on and off the pitch, in time added on, were absolutely unbelievable.
City score through Raheem Sterling, the stadium goes bonkers, the home players are all over in the corner celebrating, Pep Guardiola is going daft, Spurs are heartbroken.
Then everything changes.
After all of that – a good minute or so – we find out Sterling's strike is being ruled out for offside in the build-up, thanks to VAR.
That's tough enough to swallow for City, but I think the call is very marginal.
Given the angle of the replay, I reckon you could argue Sergio Aguero is in-line rather than offside.
But there was no room for argument – the decision was given and it was heartbreak for City, rather than Spurs.
Now, I'm not saying Spurs didn't play well or deserve their victory.
I tipped them to do the business after they won the first leg.
But VAR definitely played a part in how they ultimately progressed.
Unsurprisingly, the City fans were raging in the aftermath.
But can you imagine if that had happened at an Old Firm game?
There would have been a riot. It honestly doesn't bear thinking about.
Can you see either Rangers or Celtic fans accepting a last gasp, game-changing decision like that with good grace? Not a chance.
So, all things considered, I reckon we need to be really careful about VAR going forward.
It will be used in the Premier League next season. There's nothing that can be done about that.
The Scottish Premiership won't have to worry about it because they can't afford it.
But I reckon that's a fortunate position to be in, given what's gone on over the last week.
I still think VAR is useful for things like horror tackles and violent conduct off the ball.
I'm also still firmly behind goal-line technology.
Referees should be given as much help as possible to get decisions like that – ones that are black or white – correct.
But I'm convinced there was interpretation involved in both of the big calls in midweek.
Where that is concerned, decisions should be left to the officials on the pitch.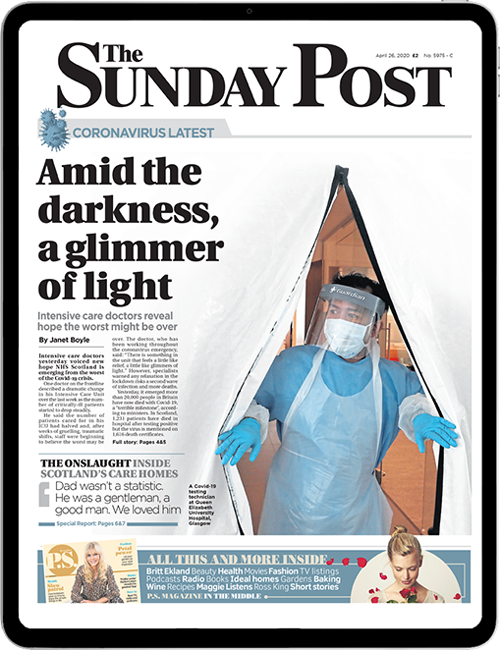 Enjoy the convenience of having The Sunday Post delivered as a digital ePaper straight to your smartphone, tablet or computer.
Subscribe for only £5.49 a month and enjoy all the benefits of the printed paper as a digital replica.
Subscribe