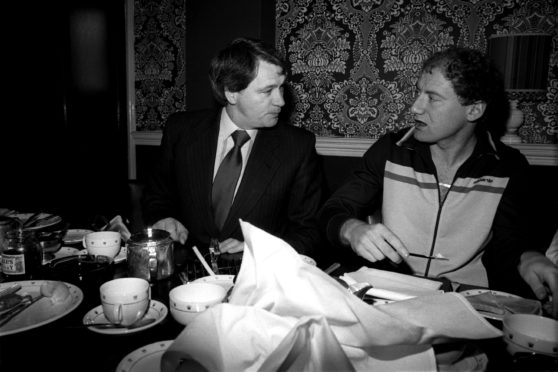 Teams are facing a lot of new challenges as they return to action in England's Premier League.
But there's surely no excuse for nearly being late, like Arsenal were in midweek?
I was involved in a few close shaves during my career, although the circumstances that led to me being involved in an embarrassing King's Road fashion show don't exist right now. More of that later.
Wasn't it amazing that the Gunners decided to fly from London to face Manchester City just three hours before kick-off on Wednesday evening?
It left them little wriggle room if there had been any delays.
We can't say for certain, but it might have led to a couple of players suffering injuries.
Granit Xhaka and Pablo Mari had to be replaced inside the first 20 minutes.
I was amazed they gave themselves such a tight time frame, and it surely can't have helped their preparation.
I stay only about 35 minutes from Stansted Airport, where the Gunners took off from, and the thunderstorms we experienced that night were horrendous.
Setting off at 5pm was madness.
It seems they were told to have a pre-match meal before the flight but I still thought they should have been at the ground a lot earlier.
With there being no supporters present, there would have been plenty of space for the players to relax in one of City's many hospitality lounges.
Whether or not arriving late causes physical problems, it's bound to result in a few of the guys being a little anxious.
If there had been a major hiccup, they'd have missed the kick-off.
That would have been ludicrous and so embarrassing on the day when football restarted.
We got used to lengthy journeys during my time with Ipswich Town.
Being in East Anglia, it took us about an hour-and-a-half in the team bus to reach the M1 or the M6 and then travel on towards our destination.
It's only about 70 miles to London but it can still take you a long time by road.
I remember going to play Chelsea at Stamford Bridge. We left in plenty of time but hit horrendous traffic.
We ended up stopping on the King's Road, getting the gear out of the boot and changing into our strips on the bus.
When we reached the stadium, we ran straight off the coach and on to the pitch, had a quick stretch, and started playing.
We won the game but it wasn't an experience we were keen to repeat.
Can you imagine the fuss now? You'd have people filming it on their mobile phones for starters.
There was also a traumatic journey in Poland where we arrived in time but our kit nearly didn't.
It was the second leg of our UEFA Cup tie against Widzew Lodz, who'd knocked out Manchester United.
We had won the home game 5-0.
The weather was just ridiculous when we got there. The temperature was something like minus-26.
We were told to leave early for the match, but we didn't want to because it was so cold and they played in an old stadium.
On our way there, we passed a mini-van upside down in a ditch – which had been driven by our kitman, Trevor, who we quickly nicknamed "Wheels".
He'd gone ahead early with all the boots and strips.
Fortunately, he wasn't badly injured, and the gear caught up with us in time for kick-off. We lost 1-0, but went through.
Normally, the present-day players have stress-free journeys.
Everything's planned by the sports scientists and catering comes from a team of private chefs.
Bobby Robson used to make sure we had a decent lunch before games, but it was nothing fancy.
I'd normally have some boiled chicken, or scrambled eggs on toast.
I certainly didn't have anything like the right nutrition for a game I played right at the end of my career.
I'd been asked to go to Australia to play for Wollongong City.
I flew business-class and they kept serving me champagne.
We stopped for four hours in Kuala Lumpur, where you could get a hotel room for four hours' rest.
But I got off the flight and was met by the local Manchester United supporters club.
I ended up playing darts with them, having a few pints and then jumping back on the plane!
There was more bubbly before we touched down in Oz at 11am.
I was then playing against Sydney Olympic at 5pm.
It could have been a disaster, but we won 1-0 and I got the winner.
As you can imagine, I just wanted to get to bed at full-time.
There was no chance of that happening because the club owner had put a ten grand bet on us winning and wanted to party.
I was broken by Monday, and would happily have taken another flight home.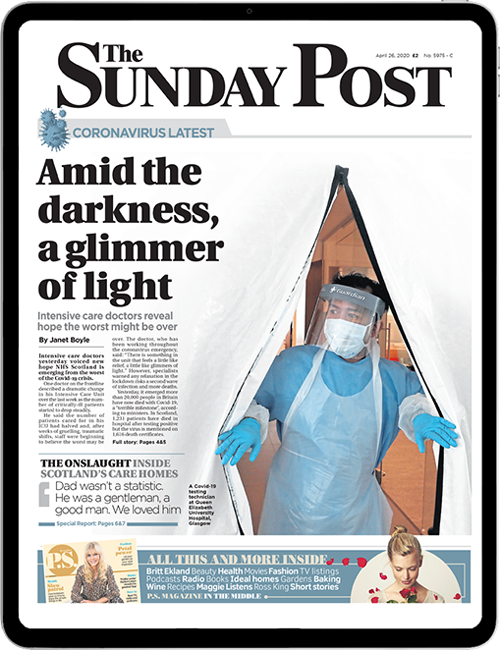 Enjoy the convenience of having The Sunday Post delivered as a digital ePaper straight to your smartphone, tablet or computer.
Subscribe for only £5.49 a month and enjoy all the benefits of the printed paper as a digital replica.
Subscribe